Blind skateboarder Mancina on mission to build world's first adaptive skatepark
Detroit-based rider returned to skateboarding after losing all of his vision and now wants to help others with vision impairments pick up the sport
27 May 2022
Imagen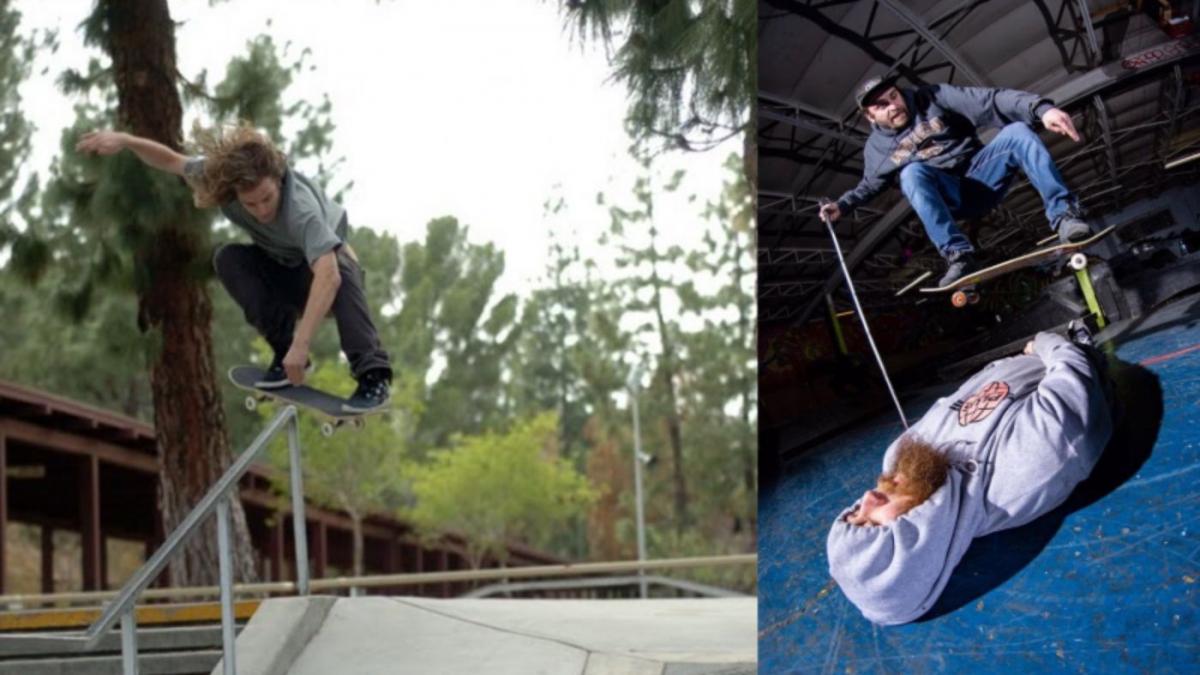 ⒸDan Mancina
By Lena Smirnova | For PARA SPORT
Skateboarding is a sport where little is needed to get started. A board and some comfortable shoes are usually enough to enjoy a day at the skatepark. 
Dan Mancina packs one more thing – his white cane.
The Detroit-based skateboarder was diagnosed with retinitis pigmentosa when he was 13 and now, at 34, is completely blind. Not that being unable to see has stopped him from attempting some spectacular skateboard tricks.
One of the pioneers in blind skateboarding, Mancina recently launched a fundraiser to build the world's first adaptive skatepark where he plans to teach other people with vision impairments how to ride and be independent.
Skating blind
Mancina started skateboarding when he was seven years old. By age 12, the sport has become a daily obsession.
"That's all I cared about or thought about," Mancina said. "That's where I met a group of kids who skated. We would meet up every day and watch skate videos and we'd go to some local spots. It just took over."
It was at the same time, however, that he began to lose his vision. By his early 20s the vision loss became so severe, Mancina had to give up his beloved sport. 
For two years he did not get on a skateboard. 
"It was very slow in the beginning. It wasn't until 22, 23 when I had a lot of vision loss, when I actually had one day where I woke up and there was a large portion of my vision that was gone, that it started to become a reality," Mancina said. "I didn't think I'd be able to (skateboard) at all so that's when I hung up the board."
This attitude to his vision impairment changed when Mancina completed white cane training and started to regain his independence. 
Eager to share these life skills with others, Mancina started to post videos showing how a blind person would complete a task, from throwing darts and playing pool to cracking pinatas and making tie-dye shirts.
Among these videos were some that showed him skateboarding. Mancina was back on the board, this time with his white cane in tow.
"The hardest part about (losing my vision) was losing my identity," he said. "It wasn't until I started skateboarding again when I realised that a big chunk of who I was was missing and the more I skated, the more confidence I had and the feeling of having my identity back."
Unable to see, Mancina relies on his other senses when he gets on a board.
When he first returned to the sport, he was able to see the outlines of objects and light contrasts, but now that his vision is gone, Mancina needs to do a lot of research before attempting a trick. For example, he searches for cracks in the pavement to use as reference points and maps out the obstacle with his cane.
"I didn't know of any other blind skateboarders at that time so I was curious, just having fun figuring out what was possible," Mancina said. "And I was able to realise that I could actually do more than what I thought I would be able to do. I didn't think I would be able to skate like I used to and be able to push myself."
While Mancina's love for the sport was developed at a skate park, it is street skating that he loves the most. Born and raised near Detroit, he has criss-crossed the streets of the bustling metropolis, weaving his way between skyscrapers, vehicles and curious pedestrians.
The street skating comes with its own set of challenges. It usually takes Mancina 10 to 15 minutes to get comfortable with the setting and about 20 minutes to get the timings of his tricks right. 
"When I show up to a spot for the first time, I can barely skate it. I can barely do anything on it," he said. "I have to map everything out, walk it out, figure out where all the cracks are and all the little hidden things that I have to think about.
"The longer I skate something, I become very familiar with it. If I'm skating a ledge or a rail, I know when that ledge is going to end after I've skated it for a good solid portion of time."
Building a park
Mancina's street skating is not limited to Detroit. He has also explored countless cities in the US, as well as cities in Spain and Japan, on a skateboard. 
Having experienced the challenges that come with vision loss, Mancina knows it is not easy to venture out into the world again – least of all, on a skateboard. This is why he launched a fundraising effort in late April to build the world's first adaptive skatepark for people with vision impairments.
Mancina already bought the land for the park and designed the features for it with the help of New Line Skateparks company.
"It's the size of the obstacles, the length of things, giving enough time to orientate yourself, and spacing. Then using things like contrast between obstacles on the ground for those who have a little bit of vision and auditory cues as well, so speakers within objects to identify where things start and end," Mancina explained.
Once the skatepark is operational, Mancina hopes it will serve as a blueprint for future park designs around the United States. A longer-term goal is to have public parks around the world incorporate similar accessibility features.
Until then, Mancina plans to use the park to hold bi-weekly workshops for children with vision impairments where he would teach them not only how to skate, but also everyday skills to be independent.
"I like the idea of being able to share my lifestyle with a kid who is visually impaired and show him that you can live independently, and you can do the things that you love and be successful in life as a blind person," Mancina said. "You can still enjoy life. You can still be yourself."