1964 to 1988 — It was all about Zipora Rubin-Rosenbaum's dominance
She won 30 medals, in athletics, swimming, table tennis and wheelchair basketball
02 Aug 2021
Imagen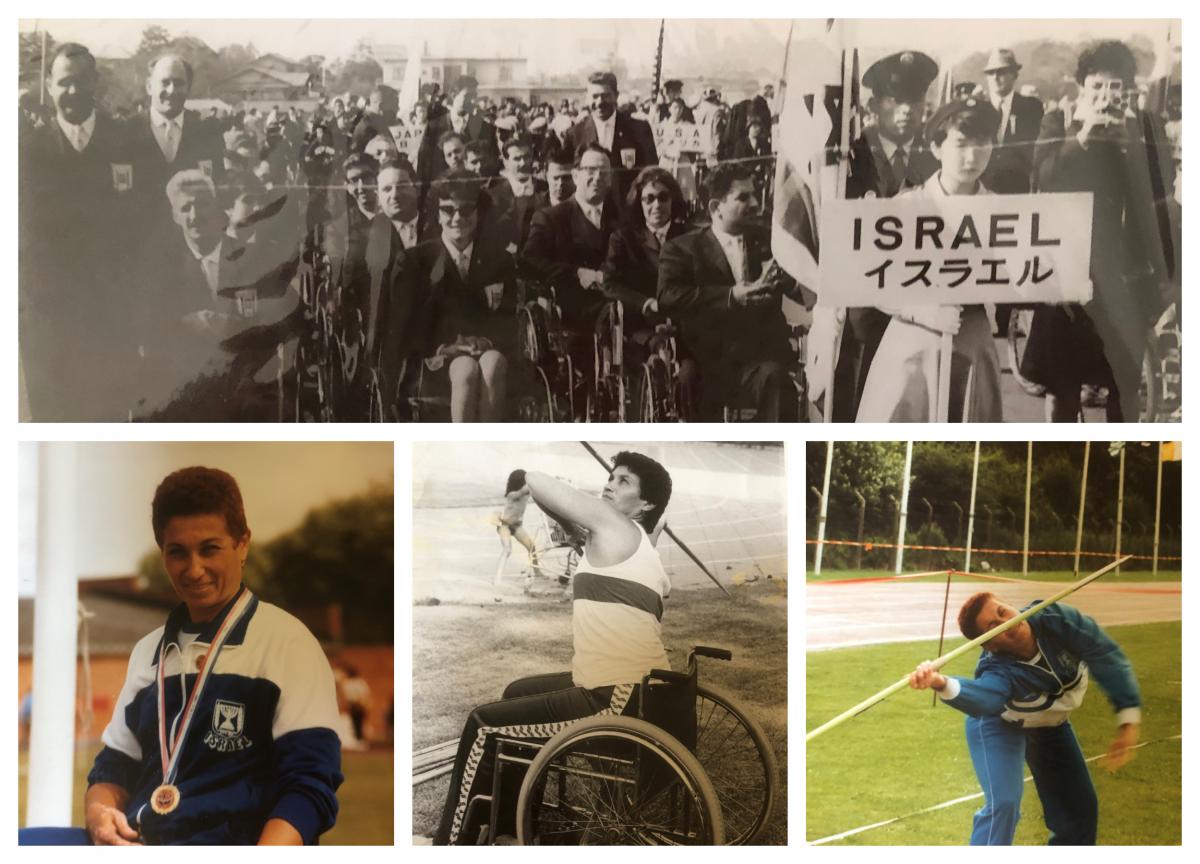 ⒸZipora Rubin-Rosenbaum
By AMP Media I For The IPC
Zipora Rubin-Rosenbaum — Tzipi to family, friends and teammates — is an Israeli Paralympic legend. Between 1964 and 1988, she won 30 medals, in athletics, swimming, table tennis and wheelchair basketball. Born in 1946 and a member of the ILAN Ramat Gan club from the age of 14, she was renowned for her hunger to succeed and dedication to training. It all started pretty early, she admits today.
"I was an athlete, it was in my blood," says Rubin-Rosenbaum. "When I was a little girl, at the age of four, I got polio. I walked with a device, but I didn't give up. If other kids did a handstand, I also did handstand. I played hide and seek, I played catch. I cried when I was sent to hospital."
It was a long battle to gain recognition as a sportswoman, but she never gave up. "When I got to school it was very bad. I was not treated as an equal. From the first grade to eighth grade, there were children who did not even say hello to me. They treated me like a rag. It was as if I am disabled, so I am not worth anything.
"We had strawberry trees in the neighbourhood, and all the kids climbed the trees. I was the only one who couldn't. So what did I do? There was a strawberry tree near the house, so every day I would get up, walk to the tree and practise climbing with my arms and the one leg that was not disabled. I even fell and broke an arm, but I kept going. In the end I succeeded," recollects Rubin-Rosenbaum.
Eventually, she found the right people to achieve her dreams. "I heard that a sports club for the disabled was being established near Tel Aviv, so I went there. I remember they put me in a wheelchair and told me to throw a ball into the basket. I threw, and one person said, 'Wow, she is good'."
It was the start of a beautiful journey. She was coached by Israeli pole vault champion Itzik Levy, and national javelin champion Edna Medalia. "I really believed in Itzik, and Edna was a very impressive woman," she said. "She saw that I was good."
TOKYO 1964 DEBUT
Aged 18, Rubin-Rosenbaum was headed to the Tokyo 1964 Paralympic Games. There, she set a world record in the shot put, winning gold, and then added bronze medals in discus, javelin, 50m freestyle swimming and table tennis.
"We marched at the delegation parade at the Olympic Stadium, dressed in the colours of the flag," she said. "There was a large crowd, and we were applauded. I thought, 'I am an athlete, not a disabled person'. Until then I'd had a very hard time, I was jealous of healthy people. But in Tokyo, I fulfilled my dream. When I heard our anthem, I felt 'I am a success after all'."
The Tel Aviv 1968 Paralympic Games would be her crowning glory. On home soil, she won gold in shot put, club throw, javelin and pentathlon, and silver in the discus. "The State of Israel was a very young country, and yet we were very successful," she said. "A lot of people came to watch, and it is a great honour when you are doing great things in your home country."
Rubin-Rosenbaum remains a keen fan of the Paralympics, and has one simple piece of advice to athletes currently jetting out to Tokyo. "Arrive with a feeling of, 'I must win, I need to win, I'll do anything to win'. There is no more than that. Just win."
It's an attitude that served her well.