Israel look to Tokyo Games led by a couple who are breaking barriers
A love story in goalball is bringing the different cultures in Israel ― at times in conflict ― together in new ways
13 Apr 2021
Imagen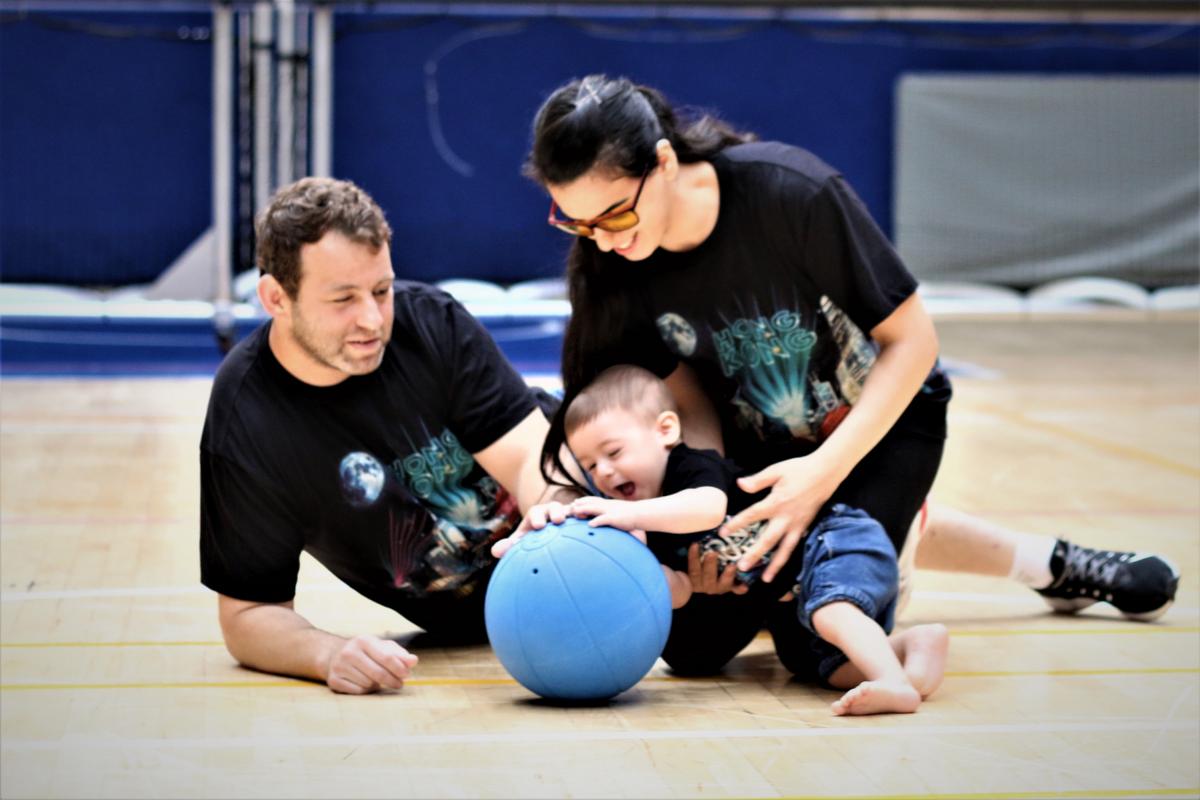 ⒸKeren Isaacson
By Teddy Katz | For the IPC
Israel has already sealed 24 spots for Tokyo and is expecting a handful more before the Paralympic Games begin this summer.
The team will include shooter Doron Shaziri, who has won five Paralympic silver and three bronze medals over his career that has spanned seven Paralympic Games. But one of the most intriguing stories for Israel is in goalball.
Ilham Mahamid Rozin is the Israeli team captain and is one of the pioneers for women in the sport in her country. 
The Muslim athlete is married to Michael Rozin, the Jewish captain of the men's goalball team. The two met at a sports camp when they were both in university in Jerusalem in 2008. 
"We fell in love at first sight," she says. "Even though we didn't speak the same language, we tried to communicate. It gave me the urge to learn Hebrew." 
Rozin says, at the tournament where they met, Mahamid was quite unhappy. She didn't have many friends at the camp and struggled to communicate.
"She was sad. I tried to comfort her."
Mahamid says he stood out. "Michael was the only one who came over to me to talk. He tried to put a smile on my face, and I knew this was true love."
While their different cultures weren't a big issue for the two of them, especially in the early days, not everybody close to them was pleased.
"Along the way, we've had difficulties and conflicts with parents and the community," Rozin says.
Dealing with adversity was nothing new for Mahamid. When she was just a few months old, she was diagnosed with an eye disease called achromatopsia, commonly known as colour blindness. 
Mahamid has a sharp sensitivity to light and as a youth, even though she loved sports she wasn't allowed to participate in physical education classes because of her poor eyesight.
At 15, she heard about goalball for athletes with vision impairments. "I looked up one of the coaches and asked if I could participate.  I was told there were no girls. Israel didn't have a women's team (at that time). But there were teams around the world. So, we started looking for women and set up a team. I was the first to get things going."
The team has made great strides ever since. In 2015, the Israeli women won the International Blind Sports Federation World Games in Seoul to qualify for the Rio 2016 Paralympics.
"We lost in the quarterfinals in Rio. Now we are waiting for Tokyo 2020 to fulfill another dream. Our goal is to be there on the podium."
If the team is successful, Mahamid won't have any trouble as a Muslim athlete celebrating with her teammates behind the Israeli flag, something she has done in the past.
"First of all, I think that sport is a pure thing and that there is no need to mix politics and sport."
She adds, "I am very proud as an athlete to represent my country. We have one goal as a team – that is to win every competition we are in. We know the only way we can do that is if we work together as a team and all complement one another."
One of her proudest moments to date was scoring Israel's first ever goalball goal at the Rio Paralympics.
"My story shows our two cultures can live together," Mahamid says, adding people need to better understand and respect differences.

"I showed people all over the world when they judged me because I am an Arab Muslim or because I have a disability and they told me I cannot do things, I showed them that I can."
Mahamid, now 31, says goalball, which is played with a blindfold, gave her new confidence and changed her life on and off the court. 
"Goalball is the game that gave me ― without seeing anything because our eyes are closed ― the ability to see I could do anything."
She earned her master's degree, something she wouldn't have dreamed of before she found goalball.
It's a message she likes to share with others now that she's also a mother.  Ten years after meeting Rozin - the love of her life, the couple got married in 2018 and now have a year and a half old son, Amir.
"Being an accomplished athlete and also a mother, I must set an example for all young athletes, especially girls, and instill in them the values of teamwork ― to set goals to work as hard as you can to achieve them and never give up."
The way her husband sees it, they always knew they were meant to be together. Mahamid agrees. "We now have a stunning child.  Amir is the most precious thing to us and a symbol of the victory of love."