Sano Yuto shares secrets to goalball success
Japanese player is set to make his Paralympic debut at Tokyo 2020, as the host nation makes bow in men's event
03 Apr 2021
Imagen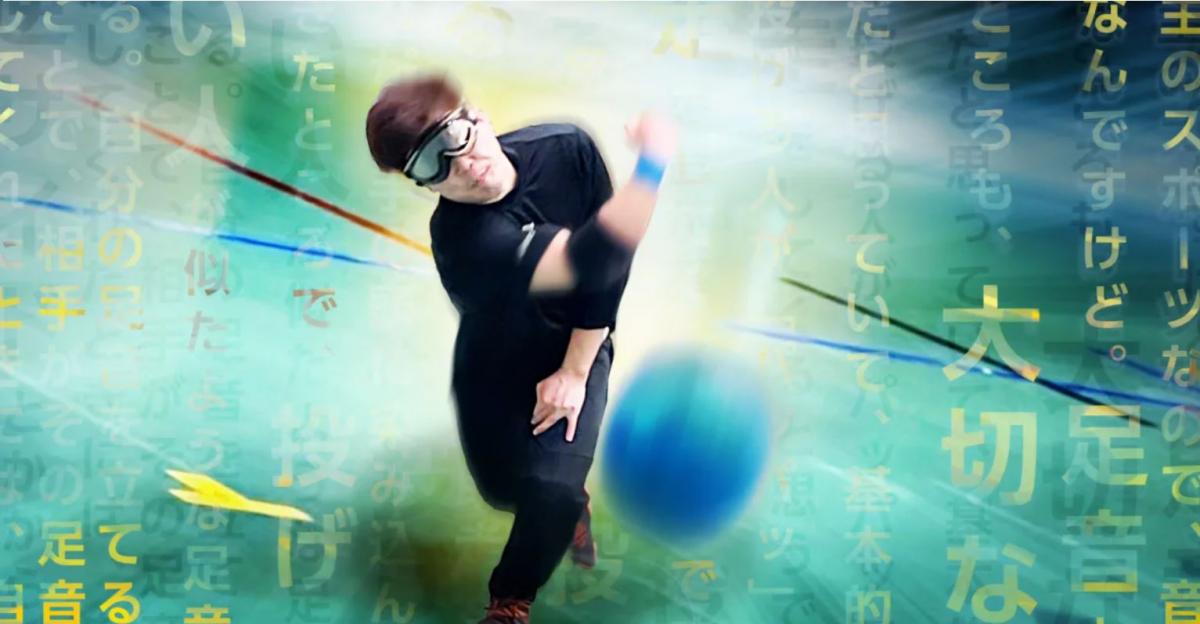 ⒸJapan Goalball Association
By Tokyo 2020
"I even wonder myself, 'How is it possible to play without any vision?' The moves of stopping or throwing the ball are both so much cooler than any other sport."
Sano Yuto was in ninth grade when he started to suffer vision loss and shortly after was diagnosed with Leber hereditary optic neuropathy - a condition that involves vision loss in both eyes and loss of central vision. 
Before his diagnosis, Sano was an active baseball player but one day while he was practicing throwing, he noticed that the face of his partner seemed blurred.
The following week he experienced difficulty seeing the ball.
In just three months his vision deteriorated drastically so much so that he could no longer see a baseball.
Sano was devastated to find out that he could no longer play his favourite pastime. He thought, "I'm not going to play sport anymore".
Hoping to find a sport that he could play and become his passion, his family researched various Para sports before taking Sano to a goalball practice.
As Sano put on an eyeshade, totally blocking his vision, and experienced goalball for the first time, he felt scared to even move backwards. However, after repeated attempts, he was able to do it with ease.
"I was surprised I could move so smoothly without seeing. It had been a while since I last enjoyed any physical activity, and I felt all my stress was washed away. That was my first encounter with goalball."
"I was inspired after participating in a club team's practice session, and that was how I first got hooked [on goalball]."
After five years of playing goalball, Sano was short-listed for the national team for the Tokyo 2020 Paralympic Games.
THE OTHER SENSES

One of the unique aspects of goalball is that players must move around the court using eyeshades - in other words, in total darkness.
They play in a rectangular court that has lines marked with tape which has a string placed underneath to assist with player orientation — the players can touch the lines with their hand or feet and confirm their positions.
When Sano first started playing, he found it difficult to move around.
"I repeated drill exercises to hone my skills on court. I would face away from the goal and touch the defence line 3m away, then slide backwards toward the goal. I also thought I should get used to being in a pitch dark so I wore an eyeshade at home too."
And without any vision, players must rely on their other senses.
To score a goal, various techniques are used. For example, one such tactic is to throw the ball so that it does not make a sound, making it more difficult for the opponents to catch it.
"Rolling your body 360 degrees at the end of your throw will give the ball a vertical spin. The bell inside sticks to the side of the ball and doesn't make a sound when the ball rolls. Adding speed to the ball, there's a good chance you'll score," Sano explained.
EXECUTION IN PERFECT HARMONY

Communication is key part of goalball. The team must work together in order to avoid conceding a goal, but players also have to be careful of the other team's tactics or techniques.
One of those is known as a 'fake', which is when a player who does not have the ball fakes footsteps as if they are about to throw the ball, making it difficult for the opponent to know where the ball is coming from.
"[However] the opponent will get used to it if you do it all the time, so you want to use it when they're not expecting it," Sano said.
"Deceiving the opposing team with your footsteps is an effective tactic. In order to make it work, communication with your teammates is important. Using the slight moment when passing the ball from hand to hand, we say to each other, 'Let's do a fake next'."
So if they predict the opposing team might be using this tactic, they do a 'search' to detect the direction of the ball by sound, and if the ball is coming from the right they shout, "From the right!" and focus their attention in that direction.
"If you're in your position and wait patiently, you won't concede many goals. You just have to be prepared and carefully listen for the ball your opponent throws," explained Sano.
Essentially, in goalball, the three players on the court are united as one.
"The whole team laughs together when we win, and we all feel frustrated when we lose. I got hooked on goalball because you can't win unless the whole team works together," said Sano with a smile.
For Japan's men's team, Tokyo 2020 will be their Paralympic Games debut.
As a national team member since 2017, Sano contributed to the team bronze medal at the 2019 Asia-Pacific Championships, and is set to make his own Paralympic Games debut.
In the lead up to Tokyo 2020 this summer, Sano is training to improve his throwing technique and is determined to become a goal scorer come Games-time.
"Now that I have a chance to play in my first Paralympic Games, I'll do whatever I can so we can achieve a good outcome."