Meica Horsburgh opens up about dark times and how goalball saved her
Australian overcame bullying and is now a two-time Paralympian. She shares her journey in "A Winning Mindset" podcast
25 Sep 2020
Imagen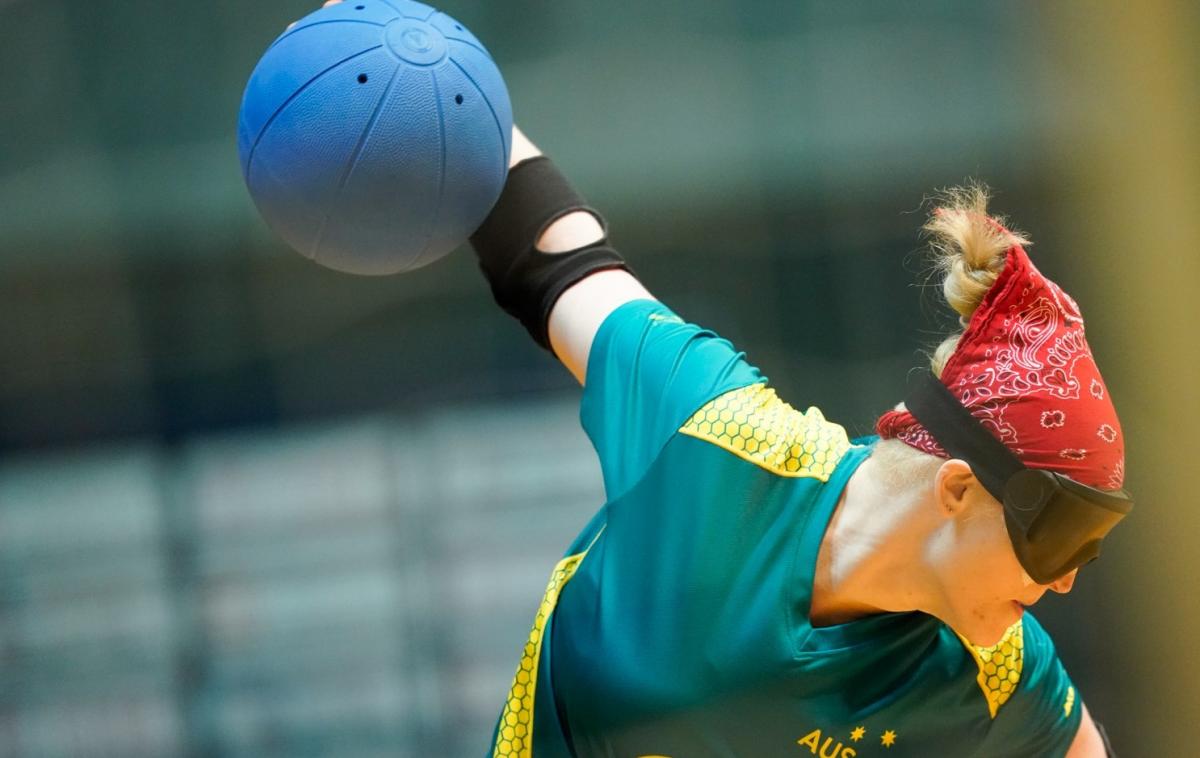 ⒸJapan Goalball Association
By IPC
Australia's Meica Horsburgh grew up with albinism and the challenges that came along, especially in her teenage years, proved to be a dark time in her life. 
Horsburgh bravely opens up about a period of bullying that drove her too far and how goalball saved her life in episode five of 'A Winning Mindset: Lessons from the Paralympics,' the official podcast of the International Paralympic Committee, in partnership with Allianz. 
Before listening to this podcast episode, be aware that the contents discussed include bullying to the point of suicidal feelings.
Horsburgh, now 31, was one of five children and grew up with ocular albinism, which also impacts her vision. Two other siblings were also albino, but the difficulties came when she got older.
"When you're a young child you fit in, but when you get to high school, people start to realise things a little bit and in my teenager years I got teased a lot and really struggled," she explained. "I hated life, I hated myself, I didn't know why I was the one that was different. I think a lot of people with a disability go through that at some stage and it wasn't until I found goalball that I realised I did have something to add to the world."
She described goalball was a vehicle to get her "frustrations on court, finding a place I'd fit in."
"I'd know I wasn't alone and people would go through the same things as you. Yes you might stand out but you belong and just trying to change my mindset really helped," she said.
Being on the Australian national team was another challenge in terms of keeping up with the global competition. Her first Paralympics at London 2012 was a career highlight with the overall Games experience. Australia then made it to Rio 2016 after the Russian team lost their spot. Having captained both squads, Horsburgh is a team veteran and her experience goes a long way in helping Australia reach Tokyo – which she hinted would be her last Games.
But the impact made on her life and how much more it could do for others can go a long way as well.
"My favourite quote is 'why try so hard to fit in when you were born to stand out?' I've found the strength to love myself and there is so much to love about the world," the Australian said. 
Full transcript of Meica Horsburgh's podcast interview is available online.