Australia's Jessy Chen uses table tennis to give back
"I know how everyone there would be feeling in the hospital, but maybe through table tennis, they can feel joy and hope, like I did"
14 Nov 2020
Imagen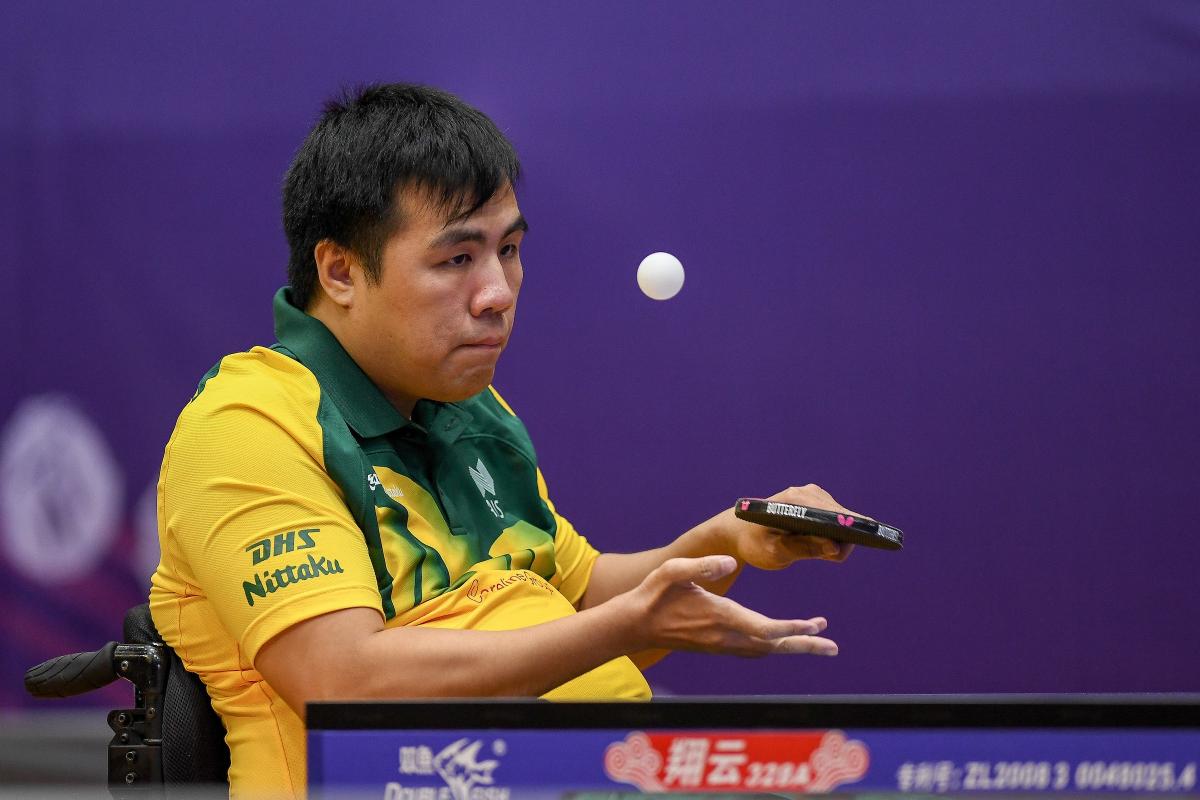 ⒸNPC Australia
By Sascha Ryner | For the IPC
Tokyo 2020 hopeful Junjian 'Jessy' Chen has returned to the place where his table tennis career began almost 15 years ago. This time coaching people with newly acquired disabilities at the Royal Rehabilitation Centre in Sydney, Australia. 
While it was a dark period for Chen as he forged a new path for himself all those years ago, he is ready to turn his memories of his time at the centre into positives ones of giving back. 
"I just want to help people. I know how everyone there would be feeling in the hospital, but maybe through table tennis, they can feel joy and hope, like I did," Chen said.
Originally from Southern China, Chen and his family relocated to the Solomon Islands when he was a teenager, but shortly after their arrival, his new home turned into a country fraught with political violence. Chinese-owned businesses were pillaged, and racial tensions escalated. 
In the middle of the night, the Chen family home was broken into. 
"Someone just broke into the house to do a robbery. I heard noises outside, and when I came back into the house, someone attacked me on the neck and the back. I fell down and after three days I woke up in the hospital."
Chen was attacked with a machete. He suffered a heart attack after being struck, and by the time he got to hospital, he suffered severe blood loss and had spinal fluid seeping from his wounds.
The medical system in the Solomon Islands was not able to provide the necessary support he needed, so his family was granted a three-month visa to come to Australia.  
"When I woke up from hospital, I tried to get up but my neck was pretty hurt. I tried to move a little and I couldn't. It made me cry," Chen said.
Chen was in hospital for a year, followed by a three-month stint at the Royal Rehabilitation Centre. Now a quadriplegic, Chen had to learn to move again, while learning to speak English at the same time.
Table tennis became a tool to help his body heal, while he adjusted to life with a disability. 
"I remember at the beginning, they let me learn table tennis. It was pretty hard for me because my body was so weak. It felt good to try something out as well, so when I got better at table tennis, it became more than something to become stronger."
Now on the brink of being selected for his first Paralympic team, Chen has come a long way since finding himself in a new country, learning a new language and learning to use his body again.
Without his coaches and teammates knowing, Chen studied for his Level 1 Certificate in coaching and now spends one day every month at the Royal Rehabilitation Centre as a way to give back. 
"I just went in one day to let them know about table tennis, so that maybe people going back home could find something to do," he said.
"In Australia, table tennis is played by more able-bodied players. There aren't many disabled players so I'd love more people with disabilities to join me."