Tokyo 2020 qualification a dream come true for Tamara Leonelli
Chilean table tennis player prepares for Paralympics debut after winning the Parapan title in Lima
15 Sep 2020
Imagen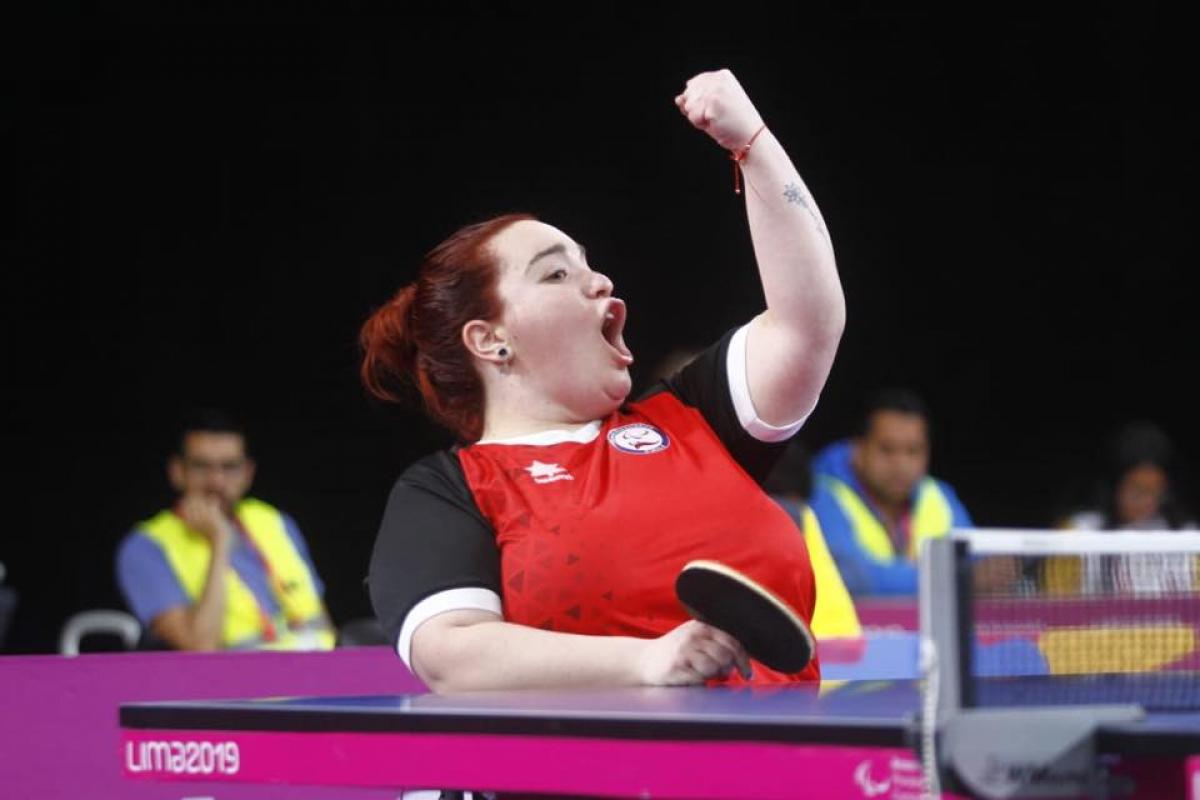 ⒸChilean Paralympic Committee
By IPC and Tokyo 2020
"Qualifying for the Paralympic Games had been my biggest goal since I started playing. It was the best feeling I have ever had in my life. It's certainly something that I will forever keep in my mind and heart."
This is how Chilean table tennis player Tamara Leonelli expresses herself when asked about her next participation in her first Paralympic Games. The athlete qualified for Tokyo 2020 after winning the Parapan American Games title in Lima last August.
The 23-year-old was one of the athletes who participated in the 24-hour Instagram Live Relay on the Paralympics account to mark one-year for the Tokyo 2020 Paralympic Games, as part of the #WaitForTheGreats campaign.
"I am proud of it. I dreamt it so many times... it's a dream come true. I think I have never felt such a great excitement," Leonelli said about her medal and qualification.
Leonelli was born in Temuco, in the south of the country, with spina bifida. She became involved in sports as part of her rehabilitation process. Leonelli tried wheelchair basketball, wheelchair tennis, athletics and swimming, until table tennis finally caught her attention.
Within a year, she was already competing internationally; two years later she already had gold medals in junior events; and after four years she won her first Parapan American title. Today, she is number 13 in the world in women's class 5.
"Table tennis was love at first sight. I like training on my own. I didn't like group sports. I loved table tennis right away," she explained.
After her first successes in the sport, Leonelli left her hometown and moved to Santiago de Chile, where she trains with the national team. It was her passion for sport that encouraged her to combine training with her university studies in psychology while living far from her family's hometown.
"Desire is the most important thing to have. It is worth a try. If it goes wrong, it goes wrong. If you do well, you win it all. You need to have the will to make it work," she said.
Regarding the postponement of the Paralympic Games, she believes that the right decision was made, although at first it was difficult for her to accept it.
"When they announced the postponement, it was terrible. My world fell apart. But then you start thinking more as a person rather than as an athlete. It's what had to be done for everyone's sake. Then I tried to see the positive side of it. We have one more year to work. With my team, we're trying to make the most out of it," she said.
In the year leading up to the Paralympic Games, the athlete hopes to improve aspects such as nerve control. But she is looking forward to taking advantage of the extra time to train.
"I love training, setting goals and working to achieve them. We'll do more and better things to prepare. We're going to give our very best, like in every game we play," said Leonelli, who after Tokyo 2020, already dreams of having a good performance at the next Parapan American Games in her home country, in 2023.