Australian wheelchair rugby player overcomes rare disease to be in the Paralympics
With a singular optical condition , Richard Voris could not play for the team for five years and missed Rio 2016
27 Aug 2021
Imagen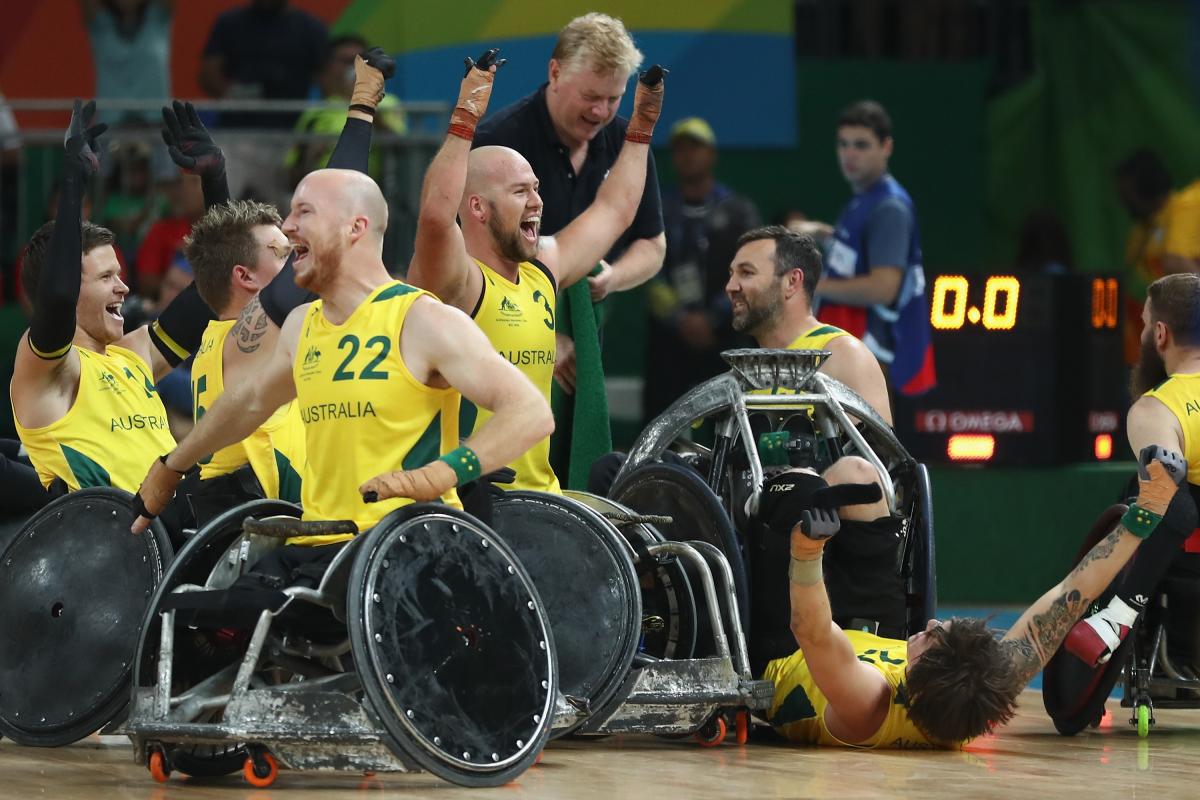 ⒸGetty Images
By OIS
Richard Voris was left out of Australia's wheelchair rugby team that won the Rio 2016 gold medal, despite being a regular in the squad since 2013. The reason was an autoimmune disease while on holiday in Hong Kong which caused his eyes to close. After dealing with it twice, he is now back into action at Tokyo 2020. 
"I lost all function in my body and couldn't open up my eyelids for about eight months," Voris told the Olympic Information Service (OIS).
"I could only see slightly underneath if I tipped my head back, or I had to open up my eyelids with my fingers. It was frustrating. I was confused. I didn't really know what was going on with myself and with my body."
According to him, this chronic condition, called myasthenia gravis, does not have any relation to the incomplete quadriplegia he acquired at 19 years old, when a friend accidentally jumped on his neck while swimming.
"It's completely random to my spinal injuries," he said. "The doctors could only say, 'Let's see what happens'. My eyelids started to open up after I'd had lots of treatment, but it was a slow process."
After getting treated, Voris was back to the Australian squad for the 2018 world championships in his hometown of Sydney. However, the condition flared up again, leading to fortnightly hospital visits, plasma treatment and steroid injections.
"It's been a long road and there's no cure for it," he said. "I've still got the disease and I'm managing it the best I can.
At 30 years old, Voris' focus is to help Australia get into the semifinals so he can win his first Paralympic medal of his life - no matter the metal. 
"I'm living the dream at the moment," he said. "I have a great life, I'm travelling the world playing a sport I love with a great group of guys."
"I wouldn't change anything. I'd break my neck again if I could."
Voris did not have any minutes of play in Australia's inaugural game at Tokyo 2020, a loss to debutant Denmark 54-53.