Behind the lens: Sports photographers on covering the Paralympic Winter Games
Four photographers share their experiences of capturing Paralympic moments on film
12 Mar 2021
Imagen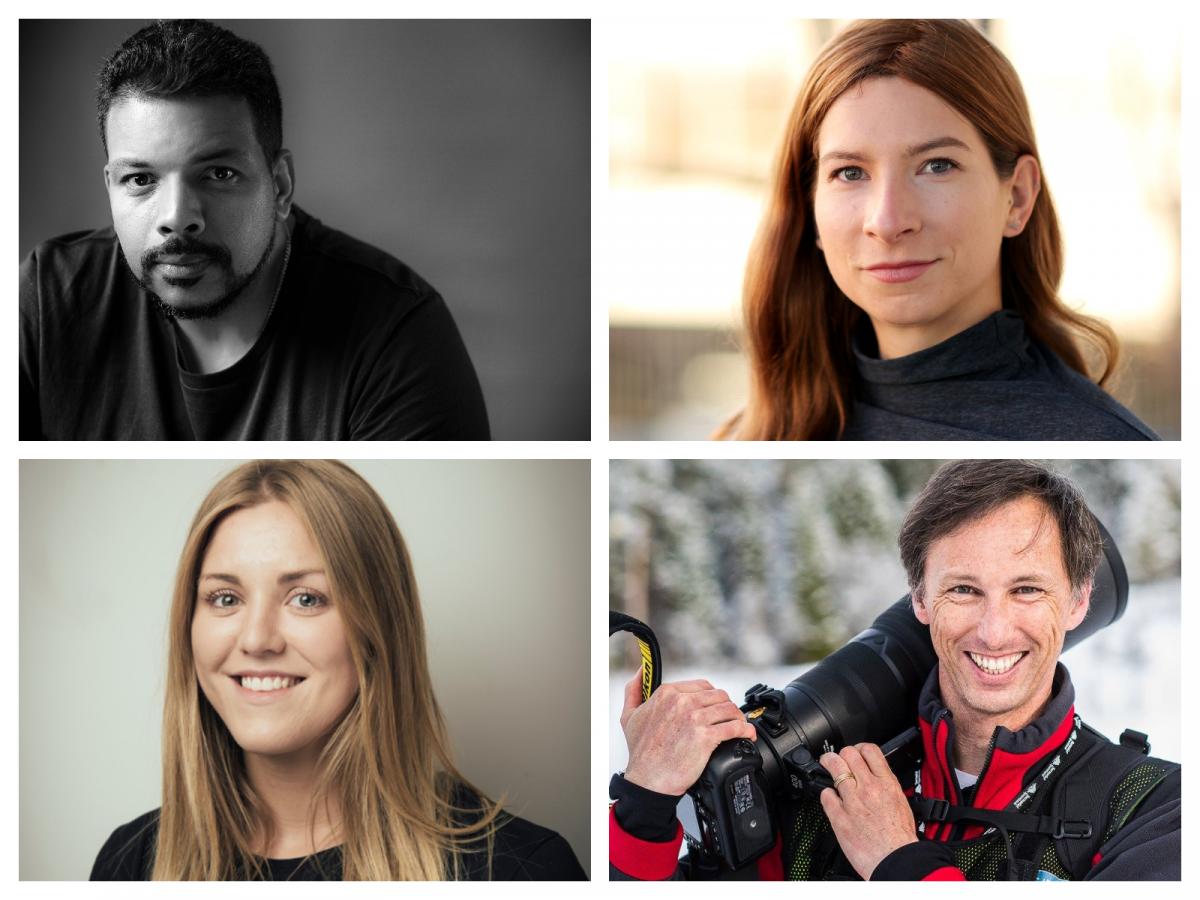 By Lena Smirnova | For the IPC
As Maddie Meyer waited in her photo position for the Para alpine skiers to appear on course at the PyeongChang 2018 Paralympic Winter Games, she knew it would be a novel experience. She had not photographed alpine skiing before. But what she saw, and heard, next surprised her beyond expectations.
As the vision impaired skiing pairs descended the super-G slope at Jeongseon Alpine Centre, Meyer heard them shouting.
"From my shooting position I could hear the guides shouting cues to the athletes who were racing down the hill just behind them. Skiing that fast no matter the circumstance is treacherous, doing so blind or visually impaired I would doubt is possible if I hadn't seen it with my own eyes!" said Meyer, a USA-based sports photographer for Getty Images. "I'm learning to ski myself, and whenever I hit the slopes I have these athletes in mind. I am so inspired by them."
Maddie Meyer
Every four years, the Paralympic Winter Games showcase the talent of the world's best athletes, and sports photographers are often the closest to the action. Here we take a look at how the international multi-sport event looks from their perspective.
Capturing the moment
Getty Images usually send 10 to 15 photographers to cover the Paralympic Games. The aim for the Beijing 2022 Paralympic Winter Games, set to begin in one year, is to have a team of around 20 photographers.
In addition these agencies, the Paralympic Games attract photographers from various news outlets, sports federations and other media.
The Opening Ceremony is one of the first and biggest tests for photographers once they arrive at the host city. For Naomi Baker, the Ceremony was among the most memorable moments at the 2018 Paralympic Games, her career's first.
"I've watched many from my TV screen but to be at one and take it all in was amazing," said Baker, a UK-based sports photographer. "It really encapsulated how much the Games means to the athletes and made me even more aware of the importance of capturing those special moments, not only for those few weeks but for the years afterwards."
Baker joined Getty Images in 2017 through the company's female sport photographer internship. At PyeongChang 2018, she covered Para snow sports as well as Para ice hockey, thus making her debut in winter sports. Para alpine skiing was a particularly vivid learning experience.
"The most challenging part, aside from being a totally new sport to photograph, was the physicality of working at that event," Baker said. "Carrying all of your gear up the side of a steep mountain was really challenging, but it's so rewarding when you finish the day with a great set of images and know how hard you worked to get them."
Naomi Baker
Brazil-based Buda Mendes is an experienced Paralympic photographer for Getty Images. But with a portfolio filled with summer sports, the switch to photographing athletic feats on snow and ice was change.
"PyeongChang 2018 was my first and only experience so far in snow sports. A huge challenge that totally changed my vision in sports photography. I had to adapt not only to the climate, but also to photograph what we don't produce in Brazil," Mendes said. "I tried to make the most of this incredible opportunity."
Weather conditions are among the biggest perils of covering winter sports. The sports photographers at PyeongChang 2018, where frigid temperatures were replaced by unseasonable warmth followed by a heavy snowfall, know this all too well.
But while fickle, the winter weather can also make for some memorable photographs.
"That slushy day was a little tough to move around in but the colours on the athletes uniforms really popped against the blue sky and white snow, which made for nice photos," Meyer said. "Making photos in the snow can be hit or miss. Sometimes the snow is an added element to make the image more interesting, but if the flakes aren't large enough it can become a hinderance and something that needs to be cleared from our lenses frequently."
Buda Mendes
Photographers might also make adjustments to capture the unique aspects of Paralympic sports.
Luc Percival, who has covered four Paralympic Games as well as numerous World Championships and World Cups for the International Paralympic Committee and national federations, knows how to make Para athletes stand out.
"Nordic sit-skiers, I tend to get down on the ground. You can get some really, really cool shots looking up the tracks at them," Percival said. "I like to shoot really tight because I want you to be in there. I want you to be right inside the action of the moment."
Behind the lens
The Paralympic Games are the busiest and most crowded event for sports photographers in comparison to any other Para sport competition.
For Percival, who enjoys privileged access as the official photographer at World Cup events, this means having to jockey for photo positions during the Games. But with a bit of creativity Percival can snap a good photo even with the extra competition, as was the case with his memorable shot of eight-time Paralympic champion Marie Bochet of France.
"At PyeongChang, I found things that just require you looking around. Marie Bochet was waiting in an area to see how the times were going and there was a little gap through the panels and I saw her there," he said. "It's a little private moment that I stole and I love little things like that, these little candid moments. I like to step back, let things unfold, watch how they're happening before me because I don't want to influence what they're experiencing in any shape or form."
Luc Percival
While sports photographers try to maintain space from athletes, they often cannot help but develop an emotional connection with their subjects.
Baker still remembers vividly how British skier Menna Fitzpatrick and her guide Jennifer Kehoe received the gold medal in the women's vision impaired slalom.
"I was so impacted by the trust they have in each other and when they celebrated, they had a really special moment on the podium and that moment for me really sums up how much it means to the athletes and the bond they have," Baker said. "I think it's hard not to have an emotional link, especially when the athletes are from Great Britain! But I never let that affect the work I'm doing."
Mendes experienced a similar surge of national pride when photographing Aline Rocha, Brazil's first female athlete at a Paralympic Winter Games.
"As a Brazilian, it filled me with pride and I was able to remember this moment with her last year, during a photo session at her home for the project to show how the athletes are training for the Tokyo 2020 Paralympics during the COVID-19 pandemic," Mendes said.
Regardless of the Para sport or nationality of the athlete in front of his camera, Mendes tries to take photographs that will resonate across all audiences.
"I always seek to eternalise the moment for the athlete," he said. "I try to show with emotion the overcoming of these true superheroes of the sport."
This is a mission echoed by many photographers who experienced the Paralympic Games.
"I covered the Paralympics with the same intensity and goals as I did the Olympic Games before it," Meyer said. "All of the athletes work so hard to perform on a global stage, and are given a relatively small moment in the spotlight compared to football and basketball stars. My goal was to honour the athletes by illustrating their strength and intensity while they were competing."