Inigo Llopis seeks to hit top form ahead of Tokyo 2020
Spaniard swimmer shares training routine during lockdown
13 Jul 2020
Imagen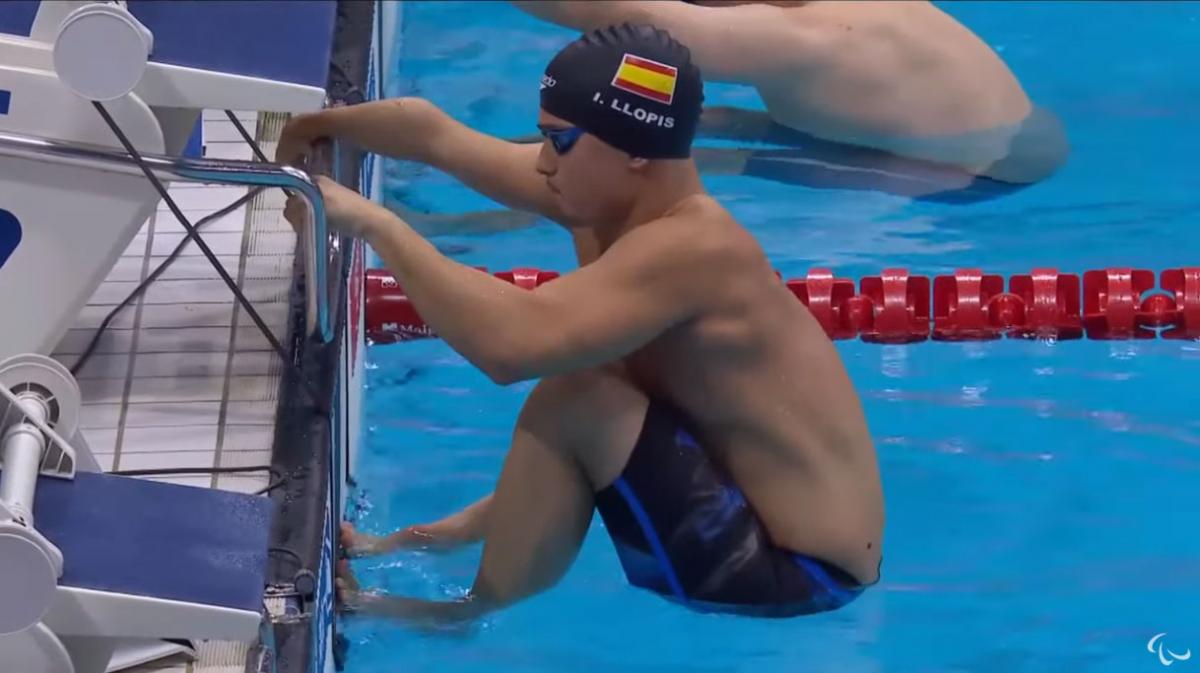 ⒸIPC
By Santiago Menichelli
Not even the COVID-19 pandemic has deterred Inigo Llopis from training and his medal ambitions. The Spanish 21-year-old swimmer appealed to his own creativity to stay in shape ahead of his main goal: the Tokyo 2020 Paralympic Games.
"At first they put in some time slots so that people could go out and do sport, but we as high-level athletes could go out at any time we wanted. I tried to avoid going swimming when everyone was on the beach," Llopis explained. 
"Some people were surprised thinking: 'what is this kid doing at this time?'"
Llopis, whose hometown is San Sebastian, was training at a sports centre in Madrid before the COVID-19 outbreak.
"I had to make an extra sacrifice and commitment during this Paralympic year so I decided to return to Madrid. In San Sebastian I train very well, but I have more distractions, especially with friends, because we keep getting together or doing things. In Madrid I don't have so many friends or family and I am only focused on that."
However, as the situation worsened, he had to change plans and return to San Sebastian.
"I was working in the garage of my house. I was able to set up a small gym so that I could continue working and be at my best once I could return to the water, with a bit of a fixed bike, a bit of a paddle, with material that the Spanish Paralympic Committee had given us.
"The truth is that, if not, I would have gone crazy. It's true that in the beginning I had the incentive of being at home with my family and that made the first few weeks a little easier."
It was in early May when he was given permission to train on the sea. "I am lucky that here in San Sebastian we have a beach and I was able to go there, because the pools were not open yet.
"Of course, I prefer the swimming pool because I can work better, but on the beach I have enjoyed a lot. San Sebastian is beautiful and the bay even more. After being away for so long, being on the beach was very good".
More competitive than ever

Llopis has been focusing on improving his backstroke after realising he had a big potential in that event.
"It was in 2018 when I saw that there was a chance to both improve and climb in the world rankings, and from then on I started to train this stroke more," he said. 
This quickly paid off as he took silver in the 100m backstroke S8 at the European Championships and bronze at the 2019 World Championships.
Another event he feels strong in is the 400m freestyle. At last year's World Championships, however, he was unable to excel in this discipline. 
"I had an injury earlier, a little over a month before the competition. I didn't have the time to prepare for a long-distance race like the 400m."
Llopis now considers himself a much more mature athlete than he was when he made his Paralympic debut at Rio 2016, at just 17. 
"It was my first Games and I was crazy about it; everything was new and I thought it was great. I was paying attention to what the Games are all about and that impacted me when competing. Now, after four years of hard work, I'm at a higher level of competitiveness and looking forward to more."
Passion for football

Football has always been important in Llopis' life. You could say it is in his blood: his father Luis is a well-known football goalkeeping coach who worked for many relevant teams, including Real Madrid.
"It's true that since I was a child I've liked everything my father has taught me about goalkeeping, and he throws me around a lot. I'm better at goalkeeping", said Llopis, who was born with a shortened arm and leg. 
At 11 years old, he sustained an injury while playing football and began to swim as rehabilitation: "I liked it and that is where I stayed."