Leading Para table tennis athletes reflect on the Olympic Games
Melissa Tapper of Australia and Natalia Partyka of Poland, both known rivals, qualified for both the Tokyo 2020 Olympic and Paralympic Games
25 Aug 2021
Imagen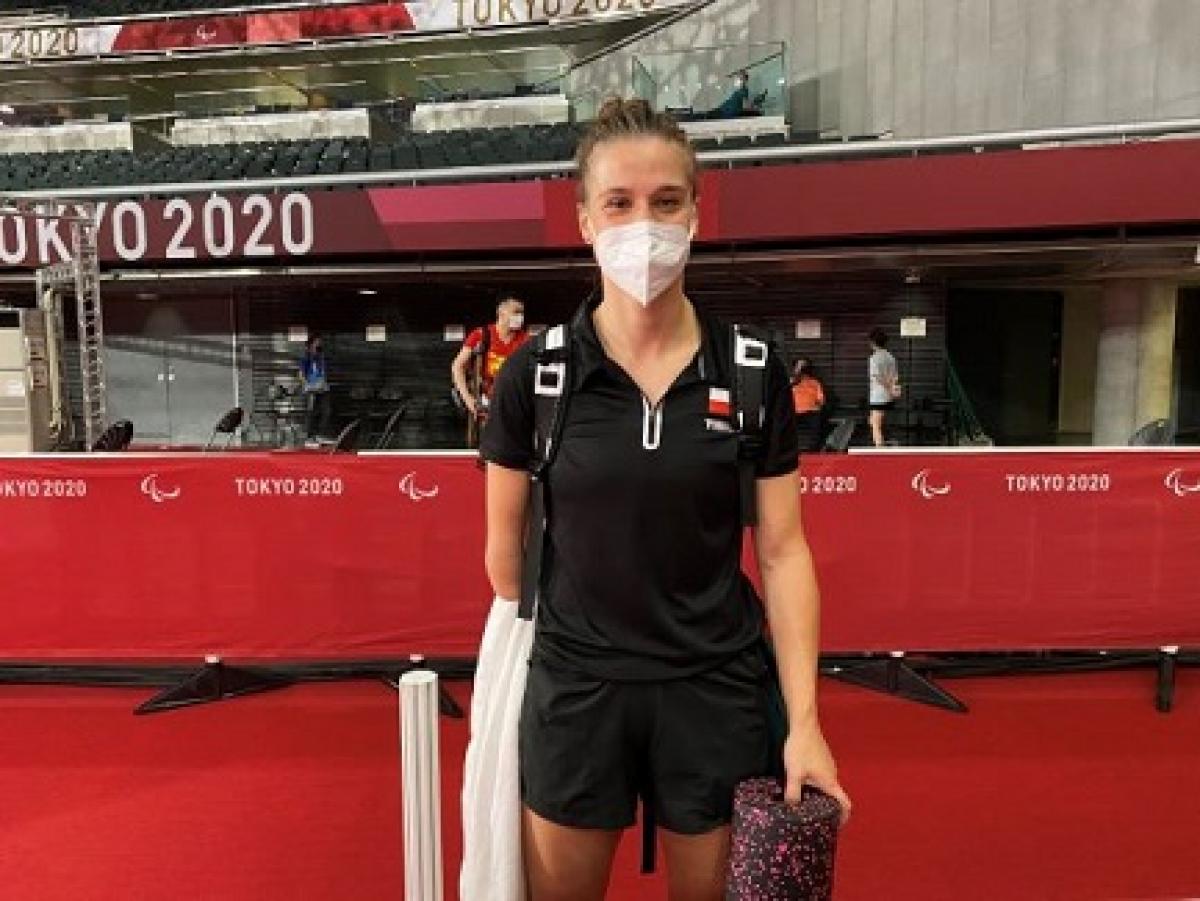 ⒸRuth Faulkner/IPC
By Ruth Faulkner I For the IPC
On day one of table tennis at the Tokyo Metropolitan Gymnasium two stars shone brightly in Australia's Melissa Tapper and Poland's Natalia Partyka, both winning their matches and progressing to the upcoming quarterfinals on Saturday.
Both Melissa Tapper and Natalia Partyka are at the top of their respective games and competed at the Olympic Games and now again at the Paralympic Games. They have a friendly rivalry which seems to spur them on to perform their best on the world stage time and again. 
"I'm really proud of myself and Melissa that we were able to qualify for the Olympics and that we are now here playing again," Partyka shared after defeating Japan's Nozomi Takeuchi in the women's singles class 10 group A qualifying match.
Reflecting on her recent Olympic Games competition Partyka felt for her it was a less pressured event. She said: "It's always different because I'm in different positions. At the Olympics I'm not one of the best players in the world, so nobody expects winning from me. Here I'm one of the best and everyone expects from me to win easily. At the Olympics there is no pressure, here I am always under pressure."
But the ability to inspire and share her story with the world might just make up for that added pressure. Partyka shared: "I know that my story and Melissa's story is that we are ones that can inspire the others (persons with disabilities). And I think that it's important to show our stories to the others. For me, when I get messages from that people of support it always gives me some extra motivation and it means that we are doing our job pretty good."
Likewise, Tapper was focused on her Paralympic Games campaign, saying: "My big goal has always been to perform at the Paralympics. I was pretty fortunate to qualify for the Olympics. But realistically I was able to use that to get a feeling for the balls and see how I was playing."
Tapper, who described the Paralympic Games as the 'big dance' on social media, asked reporters after defeating opponent Lin Tzu Yu "How's my salsa look? (laughs) I'm trying to have a nice little strut out there, a bit like Lenny Kravitz (a musician who released a song and album called Strut)."
"No (laughs), that was absolutely awesome. I loved every second that I was out there," she beamed, clearly enjoying herself.
"It's an absolute privilege to get to be here and I think the whole Paralympic movement is something incredibly special. I hope everyone at home is getting to enjoy it," Tapper said.
As they progress to the quarterfinals only time will tell if Partyka and Tapper will come face to face over the table, but Partyka was sharing her support for her colleague's campaign, demonstrating their friendly rivalry: "I really wish Melissa can win a medal at the Paralympics because she really deserves that. I really wish she is going to win a medal but not gold, you know. Just kidding."