Murlikant Petkar – The first one to rise amongst a billion
The Indian won gold in 50m freestyle swimming at Heidelberg 1972 Paralympic Games and also set a World record clocking 37.33 seconds in the course of the event
07 Aug 2021
Imagen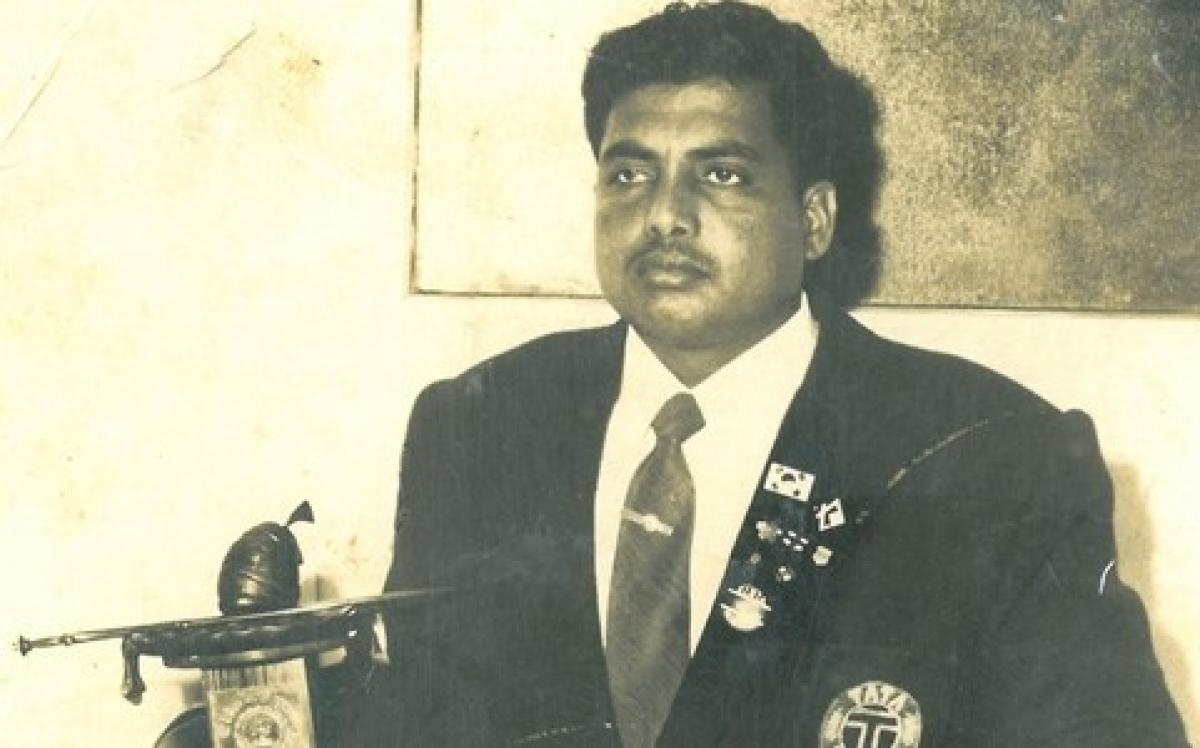 ⒸMurlikantPetkar.com
By Shrikant Bhagvatula | For the IPC
A visit to London just before the 1968 Paralympic Games at Tel Aviv, Israel, proved an eye-opener for Murlikant Petkar, India's first gold medallist in the Paralympics.
On that visit to participate in the Stoke Mandeville International Games, Petkar, and other members of the Indian team were bewildered by the facilities provided for disabled athletes.
Having trained and played at public grounds and pools, and that too after the abled-bodied were done with, the facilities at London were unbelievable for them.
"It was the first time we saw international level facilities for disabled sportspersons. Till then, we had only seen these on television. That's how I got an idea of the ground and pool for Para athletes, good wheelchairs etc," says Petkar, as he rues the lack of support for disabled athletes like him during his heydays.
 "There was not much support and encouragement for the disabled in the country in those days," recalls Petkar.
When he says so, there is no disaffection and regret, only a tinge of resignation as the society did not spare much thought to the needs of the disabled in the 60s and 70s.
"There was not much support for disabled people in the society but we continued to work hard and participate in events as we wanted to prove that we were capable of representing the country and winning medals. I always believed in myself," says Petkar, who participated in two editions of the Paralympic Games – the Tel Aviv 1968 and Heidelberg 1972.
He etched his name in history books when he won gold in 50m freestyle swimming at Heidelberg along with a World record, clocking 37.33 seconds, in the course of the competition. Petkar also participated in javelin throw and precision javelin throw where he reached the finals.
 While preparing for the Paralympic Games, Petkar and his teammates had to make do with old and worn-out infrastructure, home-made contraptions that served as equipment with only their coaches as their support staff.
 "In London, they had beautiful and well-equipped infrastructure – separate tennis facilities, volleyball courts, dedicated coaches and support staff. It was the first time that we realised that there are separate courts for disabled athletes and also that they were a bit different from those for the able-bodied. Their wheelchairs were made of metal and very sturdy and smooth whereas what we had were three-wheeled wooden contraptions," adds Petkar.
Despite these hurdles, he went on to excel in several sports and bagged four international medals in swimming.
Life has always been like a giant see-saw for the legendary swimmer.
 SECOND INNINGS
Born on November 1, 1947 at Peth Islampur in Sangli district of Maharashtra, two incidents reshaped Petkar's life — The first one occurred during the India-Pakistan war in 1965 while the other at Heidelberg, the gold medal in the Paralympics.
A soldier of the craftsman rank in the Corps of Electronics and Mechanical Engineers (EME) in 1965, Petkar was on a high after winning a medal at the 1964 International Services Sports Meet at Tokyo, Japan. On returning to his base in Secunderabad, his commandant arranged for him a visit to Jammu and Kashmir as a reward for his brilliant performance.
However, his life turned upside down when the army camp he was visiting came under aerial attack and Petkar suffered debilitating injuries that rendered him paraplegic for life.
"I was out for tea in the afternoon when a while was blown to indicate an aerial attack. I tried to rush back to my room but firing had already started," recollects Petkar, who received multiple bullet injuries and was also run over by an army vehicle in the chaos.
Rendered disabled for life, he was moved to INHS Asvini, the Navy hospital in Mumbai (then Bombay) where he was asked by the physiotherapist to take up swimming as part of the rehabilitation programme.
He soon made waves in competitions and was selected to represent India internationally.
That paved way for the second innings in the life that transformed him totally.
However, it was a very difficult path and Petkar had to depend on several people for participating in international events. "The doctors at INHS Asvini were a great help and so was my Commandant, who always stood by me. They encouraged me a lot and supported me in my quest to become the best in my chosen field," says Petkar.
SUPPORT FROM CRICKET CAPTAIN
Former India cricket captain Vijay Merchant was like God-send for Petkar as he sponsored his trip to Germany. "Vijay Merchant was heading an NGO that supported disabled persons and his organisation paid for my tickets."
Petkar made an immediate splash in 1972 Paralympic Games swimming competition as he set a new world record in heats itself.
 "I was always confident of my abilities and gave my best in the first race itself and set a world record. The final was quite tough. Normally I am not bothered about the lane I swim and set the world record from the first lane. But for the final, I wanted the middle lanes (3rd or 4th) and I got the third. I thought it was a good omen and gave it my best shot."
He won the gold medal and that changed his life again!
He became an overnight star as the first Indian to win a gold medal in the Paralympic Games.
"I never expected to receive so much adulation. There were some North Indians in Heidelberg and they were ecstatic and proud seeing an Indian winning a gold medal. I received a lot of gifts and cash incentives. They gifted me the latest wheelchair and nice clothes and a lot of things. But frankly, I never expected such a reaction," he says.
In a career spanning nearly two decades, Petkar won laurels for the country at events like the Stoke Mandeville International Paraplegic Meets held in England where he consistently outdid his own records and won the General Championship Cup for five consecutive years (1969-73); the 3rd Commonwealth Paraplegic Games held at Edinburgh, Scotland, where he bagged gold in 50m freestyle swimming, silver in javelin throw and bronze in shot put and the International FESPIC Games in Hong Kong in 1982 where he created another world record in 50m swimming.