Sport Week: Welcome to boccia
The sport with roots in Ancient Greece made its Paralympic debut in 1984
03 Mar 2020
Imagen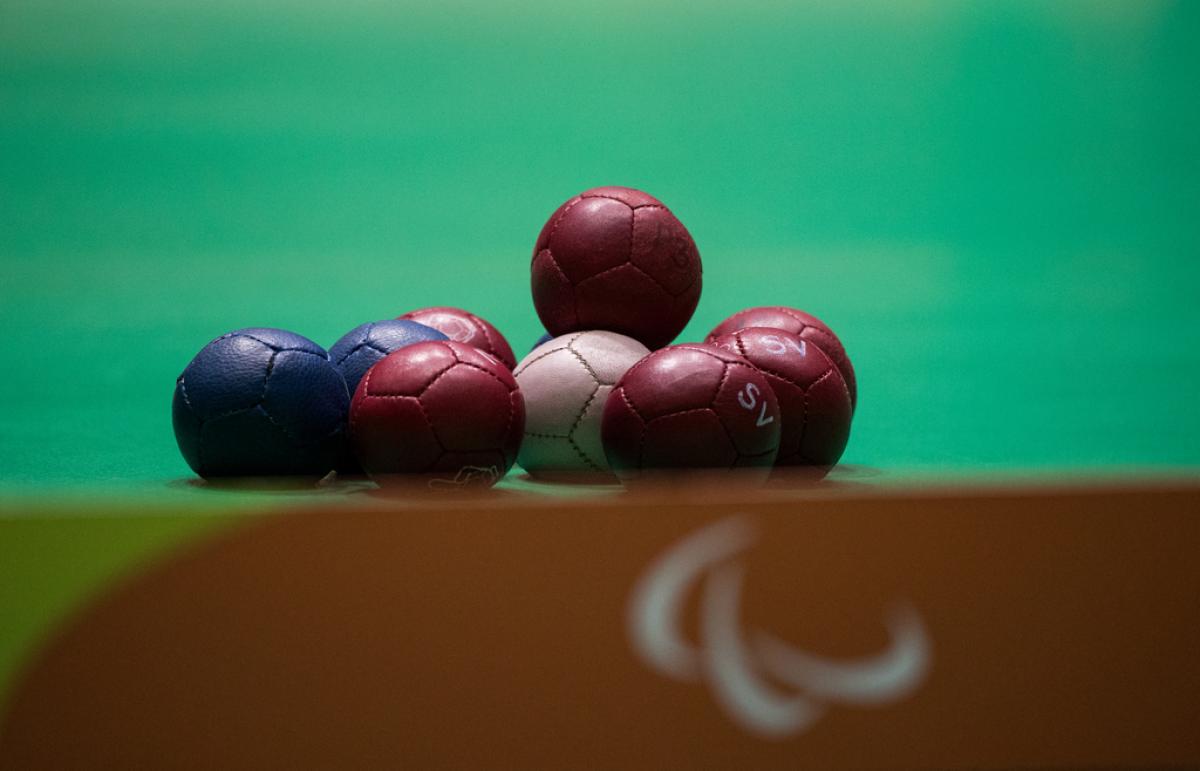 ⒸOIS Photos
By IPC
Boccia made its Paralympic debut in 1984, when the Games were held in New York, USA, and Stoke Mandeville, Great Britain, with a total of 19 athletes (10 male and nine female) representing five countries (Canada, Denmark, Great Britain, Portugal and the USA). 
But the sport's roots date back much further in Ancient Greece, where players threw large stones at a stone target. 
There were also objects and mural engravings relating to a similar form of boccia that were found as early as 5200 BC during the excavation of the tombs in Egypt. The sport was also played in marketplaces and in the streets during the Middle Ages, and the word 'boccia' is derived from the Italian meaning to bowl.
One of the most famous games of boccia was played by Sir Francis Drake and Lord Howard in Plymouth, England, in 1588.
They played while waiting for the arrival of the Spanish Armada and Sir Francis Drake insisted on finishing the game before sailing out to defeat the enemy.
The sport eventually became widespread and was initially designed for people with cerebral palsy. It is now played by people who have any kind of neurological impairment that affects their motor function. 
Now, the sport is practiced in more than 50 countries worldwide. These countries are all registered as members of the Boccia International Sports Federation (BISFed), which is the official governing body of the sport.
World Championships are held every four years, with the latest taking place in Liverpool, Great Britain, with 190 athletes from across 33 countries participating.
A total of 116 athletes will compete across seven mixed medal events at Tokyo 2020.
HOW IT WORKS
Boccia is one of only two Paralympic sports that do not have an Olympic counterpart (goalball being the other).
It is a game of strategy and accuracy. The sport is played on a flat, smooth surface, where players must throw or roll coloured balls as close as possible to a white target ball, known as the "jack." The player, pair or team with the most balls near the jack is the winner.
The individual and pair matches consist of four ends, while team matches have six ends. After each end, the athlete, pair or team with the ball closest to the jack receive one point, and an additional point for every ball that is closer to the jack than the opponent's.
Each athlete, pair or team "throws" six balls per end.
BOCCIA PROGRAMME AT TOKYO 2020
•    Individual – BC1
•    Individual – BC2
•    Individual – BC3
•    Individual – BC4
•    Team – BC1/BC2
•    Pairs – BC3
•    Pairs – BC4
Competition will take place at the Ariake Gymnastics Centre from 29 August – 5 September.