Tokyo 2020: Kunieda determined to avenge Rio loss at home
"I have many positive memories of the other three Games, but I've never watched the video from Rio."
27 Feb 2020
Imagen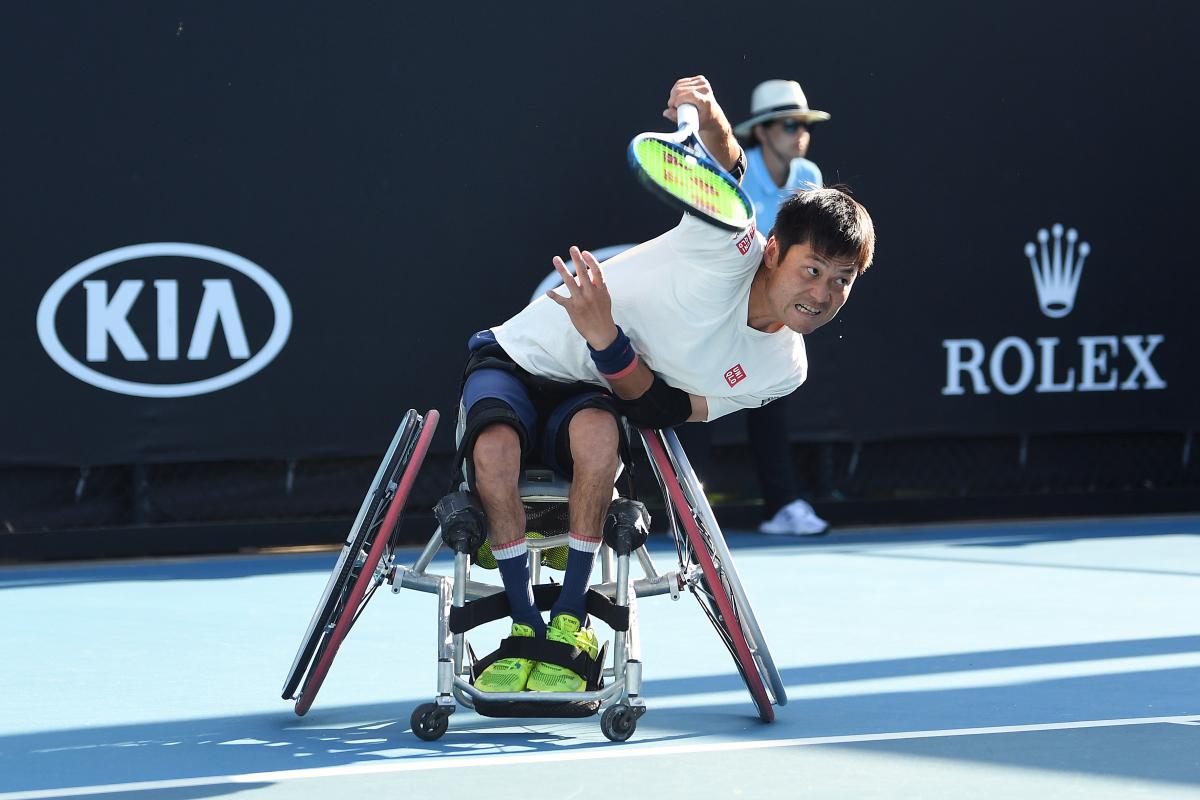 ⒸGetty Images
By Tokyo 2020
At 35, Shingo Kunieda is one of the greatest figures in wheelchair tennis.
After becoming the first professional Japanese wheelchair tennis player in 2009, he went on to win 15 Grand Slam Singles titles and is currently the world number one in wheelchair men's singles.
At the Paralympic Games, he won his first gold medal at Athens 2004 in the wheelchair men's doubles before adding two more golds to his collection in the singles competition at both Beijing 2008 and London 2012.
However, for Kunieda there was no greater anguish as an athlete than what happened at the Rio 2016 Paralympic Games.
In the lead up to Rio, Kunieda had won both the French and US Opens for the fifth time and with the public firmly behind him and expecting the Tokyo-born star to win a third consecutive Paralympic gold, he fell short.
"There is a lot of pain in playing sport. It's painful when you lose, and being injured is too," Kunieda said.
"It's also painful to lose sight of your goal but if you overcome that then your spirit becomes even stronger."
It was a loss in the quarterfinals that ended his hopes of a gold medal and it was only made worse by the pain in his right elbow, which he had surgery on in April that year.
"I feared the ball flying towards me, and the impact of it on the racket," he said.
While he paired with Saida Satoshi in the doubles, and won a bronze medal, there was still no joy for Kunieda.
"I have many positive memories of the other three Games, but I've never watched the video from Rio. The image is so strong that my heart sinks at the very sight of a photo from that time," he said, "That's how painful it was. You can take on new challenges at any age"
It was not all bad though, the memory of Rio has inspired Kunieda to evolve as an athlete.
"I rethought my wheelchair position, my racket, and so forth, and I took the plunge and changed the backhand technique which was the cause of my elbow pain," he said.
Changing his technique which had supported his success for many years meant results didn't happen right away but for Kunieda, being able to finish a day of training or a match without pain was a sign that the new technique was a fitting decision.
However, it was also during this time that Kunieda made the decision to end his 17-year partnership with his coach Maruyama Hiromichi and link up with IWAMI Tasuku.
In the same year, Kunieda won both the Australian and French Open before re-gaining his world number one status.
While the defeat at Rio 2016 is certainly a painful memory for Kunieda, looking back on the experience, it was something he needed to re-invent himself as a player.
"It's when you are winning that you actually lose sight of your goals. Losing a game allows you to notice what you lacked, so I think that losing is extremely important. It's sometimes harder to stay motivated when you are winning," he said.
Argentina's Gustavo Fernández, who won three majors in 2019, will potentially be Kunieda's greatest rival at the Tokyo 2020 Paralympic Games for the gold medal, however with the Games being hosted in his hometown, it means so much more.
For Japan, Kunieda's three Paralympic gold medals have contributed to the popularity of the sport but with Paralympics being hosted in Tokyo once again it offers the chance to expose not only wheelchair tennis but para sport in general to Japanese people.
"I think it was after the Beijing 2008 Paralympic Games that the Paralympic Games began to get a lot of media attention, and everyone's interest has been growing since then," he said.
"Of course, my biggest goal is to win the gold medal [at Tokyo 2020]. I also want people everywhere to feel the appeal of wheelchair tennis, and perhaps become fans.
"I think that if I can show a performance that excites the people who are watching then more people will be interested so that's another big mission of mine."