Berlin 2018: RaceRunning breaks new ground
Opportunity for high support need athletes to compete at Euros
18 Aug 2018
Imagen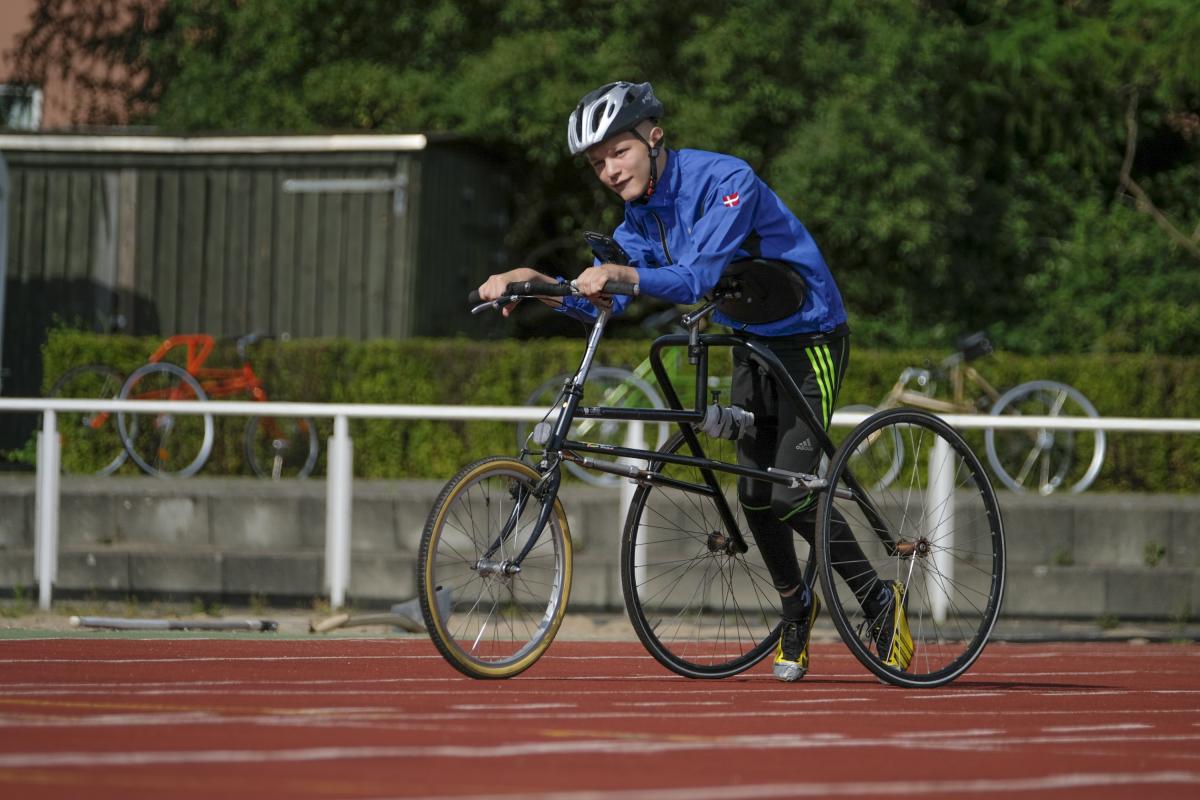 By IPC
"I am also very proud that it is me, together with other racerunners, who are going to show this sport for the first time to all the people who have not seen this sport before."
RaceRunning will make its debut on the programme at the World Para Athletics European Championships, which begin in the German capital, Berlin on Monday (20 August). The sport was integrated in to World Para Athletics this year and provides an opportunity for Para athletes with high support needs to compete using a RaceRunning frame, which is on wheels.
RaceRunning began more than 25 years ago in Denmark, using custom-built tricycles without pedals which limit problems with balance. At last year's World Championships in Copenhagen, 100 athletes from 13 countries took part.
Twenty athletes from seven countries will go under starters orders in Berlin, with two male and two female 100m medal events featured in the schedule.
There are three different classes – RR1, RR2 and RR3, with the latter two combined for their races.
One man going for gold is Denmark's RR1 racer, Nikolaj Overgaard Christensen, who took up the sport seven years ago.
"I am very proud to be a part of the European Championships, because it is the first time RaceRunning is a part of this event," explained Christensen, who set a new 200m RR1 world record of 52.47 at the RaceRunner's Cup last month.
"I am also very proud that it is me, together with other racerunners, who are going to show this sport for the first time to all the people who have not seen this sport before."
While the 21-year-old, who also holds the 100m RR1 world record of 26.79, says he loves "to have fun together with all my friends from the whole world," there is no doubt as to intentions.
In fact, when it comes to his aims and expectations at Berlin 2018, he is abundantly clear.
"To win and win gold," he confirmed.
Every minute of the Berlin 2018 European Championships will be streamed live on the World Para Athletics website. Visit the Berlin 2018 website for live results, full schedule, highlights and latest news.