Cheongju 2018: Kevin Nguyen stays in the zone
US shooter has promising potential at World Championships
25 Apr 2018
Imagen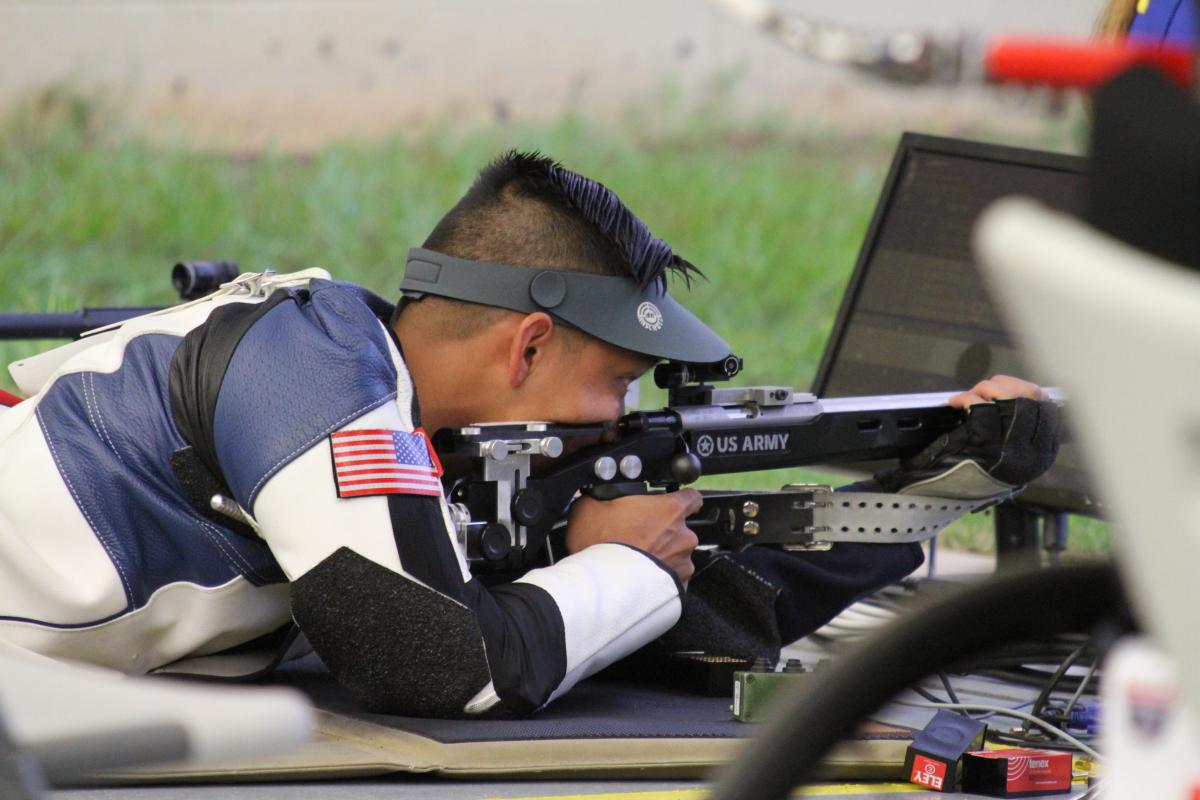 ⒸUSA Shooting
By IPC
"My number one goal is always, always stick to your training and follow your process. If I did the best I could by sticking to my training and following my shot process, I'd walk away much happier versus forgetting everything and shooting a high score."
When Kevin Nguyen is in the zone, he knows he can shoot a perfect 10.
A slight mental lapse however can make him score a wide-nine and put him on the brink of elimination.
In a sport that is all about accuracy, Nguyen knows he has to be on top of his game in next month's 2018 World Shooting Para Sport World Championships in Cheongju, South Korea.
A promising young talent from the USA, Nguyen will test his nerves at his first major international competition.
The 25-year-old has already competed in three World Shooting Para Sport events, his most recent at the World Cup in March in Al Ain, United Arab Emirates.
Visa issues prior to the competition threw off his game in his first event, the R3 (mixed 10m air rifle prone SH1). He said his R3 result was probably the lowest match-record fire he had ever shot.
"When it came to match day, it was still in the back of my mind," Nguyen recalled. "I was definitely struggling to just—not only focus, but stay in my process. A lot of my process was just going out the door."
But he learned from that experience.
In his next event, the R6 (mixed 50m rifle prone SH1), he made it all the way to the elimination round and finished seventh.
"My number one goal is always, always stick to your training and follow your process," Nguyen said. "I've shot in competitions outside the World Cup and I would blow out everything I've worked for… I'm skipping certain steps. I'm forgetting to do this, I'm forgetting to do that."
One of his teammates had reminded him in Al Ain to "do your follow through."
"When you do your follow through, you are hammering through the middle," he continued. "And that instance you forget, you shoot a wide-nine every time. And I'm like 'OK, OK.' Follow through is an important thing in my shot process."
"If I did the best I could by sticking to my training and following my shot process, I'd walk away much happier versus forgetting everything and shooting a high score."
Nguyen had his right leg below the knee amputated in 2013 after stepping on an improvised explosive device while serving with the US Army in Afghanistan. He got invited to the US Olympic Training Centre in Colorado Springs to visit the shooting range and enjoyed it there, that he decided to try out the sport.
More information on Cheongju 2018 (4-11 May) can be found on the event website.