COVID-19: Agonising wait for Kiribati athletes stranded in Fiji
'I know our families are really missing us but we have no other choice but to wait patiently for Fiji Airways to re-open its international flights so that we can fly back home'
22 May 2020
Imagen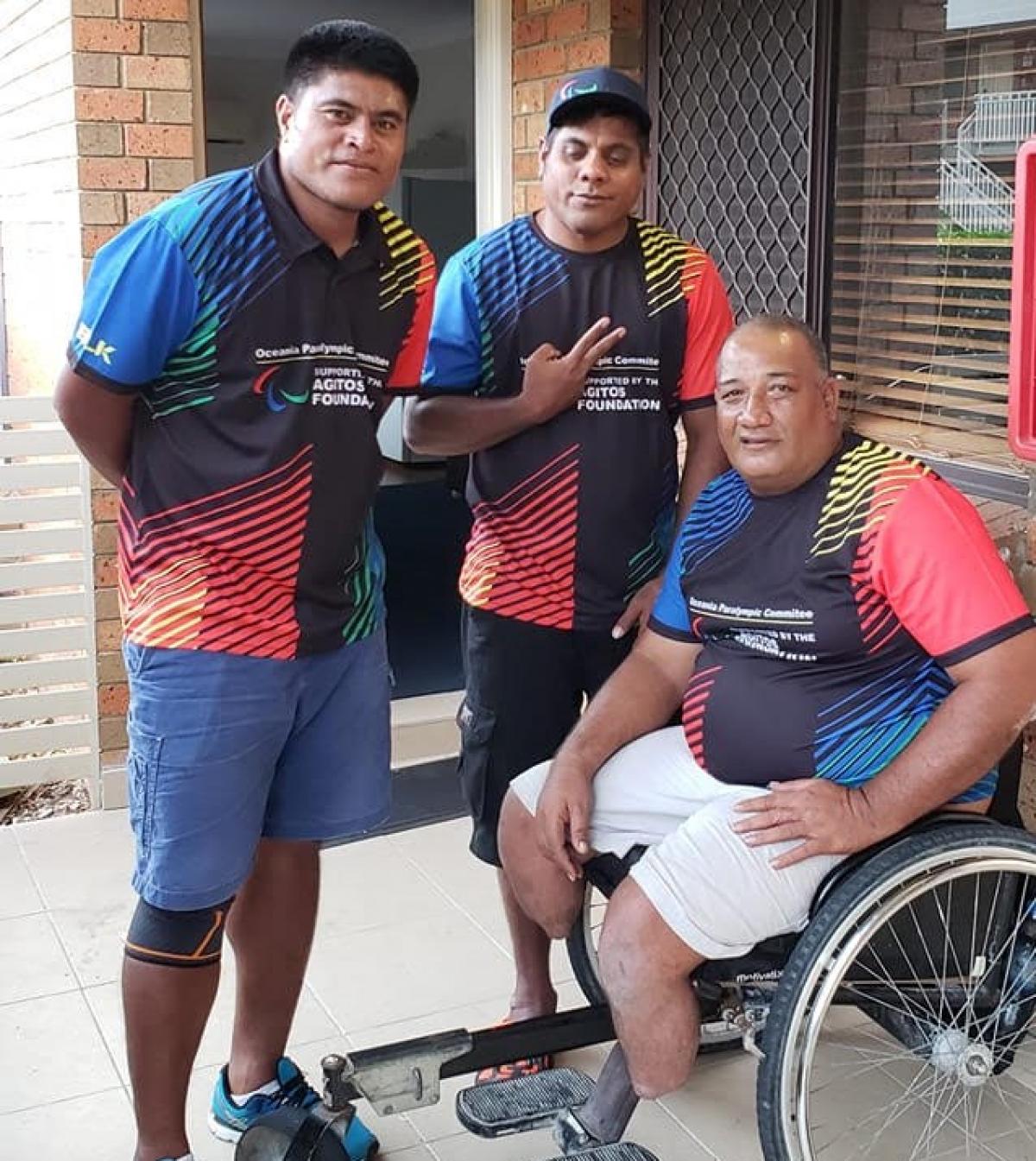 By Sascha Ryner | For the IPC
Two Para athletes from Kiribati, Ongiou Timeon and Karae Tioti and their coach Karotu Bakae, have been stranded in Fiji for nearly three months due to the global impact of COVID-19.
The trio had flown down to Australia in February this year to attend the international classification at the Queensland State Championships. But, with countries going into a lockdown virtually overnight, their plans to return home came to a startling halt.
With Kiribati government also mandating every Australia returnee to go into quarantine in a country free from COVID-19, the Oceania Paralympic Committee had to step in with an appropriate solution. They housed these Para atheltes in an accommodation provided by the Fijian Olympic Committee in Suva.
"We left Australia on 6 March and were to stay in Fiji for 14 days to complete our quarantine before going back to our homes," said coach Bakae.
"We were all glad to know that we would be able to see our families soon. But five days before we were set to fly, I saw a post from Fiji Airways informing all passengers that from 23 March, it would suspend all its international flights until further notice."
With travel restrictions hastily brought in between the islands, it meant that the three were also able to take a boat back home.
"The Oceania Paralympic Committee supported us until April, when the Kiribati Government, through its embassy in Fiji stepped up to assist us," Bakae said.
The coach is not only eager to get home to his family, but was also hoping to immediately rejoin his work as a construction lecturer at the Kiribati Institute of Technology.
"I'm grateful that my role will remain open when we get back to Kiribati," said Bakae. But for now, he wants to shoulder a greater responsibility of taking care of Timeon and Tioti.
"While we are here, we are staying together in one room. It's challenging to look after my athletes as I only have experience in coaching them – not to cook and look after their daily routine, but we need to all stay happy and healthy.
"We are training here on Tuesdays, Thursdays and Saturdays and I'm also preparing them breakfast, lunch and dinner.
"I know our families are really missing us but we have no other choice but to wait patiently for Fiji Airways to re-open its international flights so that we can fly back home."
Kiribati was one of four countries to be granted full membership of the International Paralympic Committee (IPC) during its General Assembly in Bonn in October 2019.