Grand Prix 2019: All you need to know
New World Para Athletics season kicks off next week
19 Feb 2019
Imagen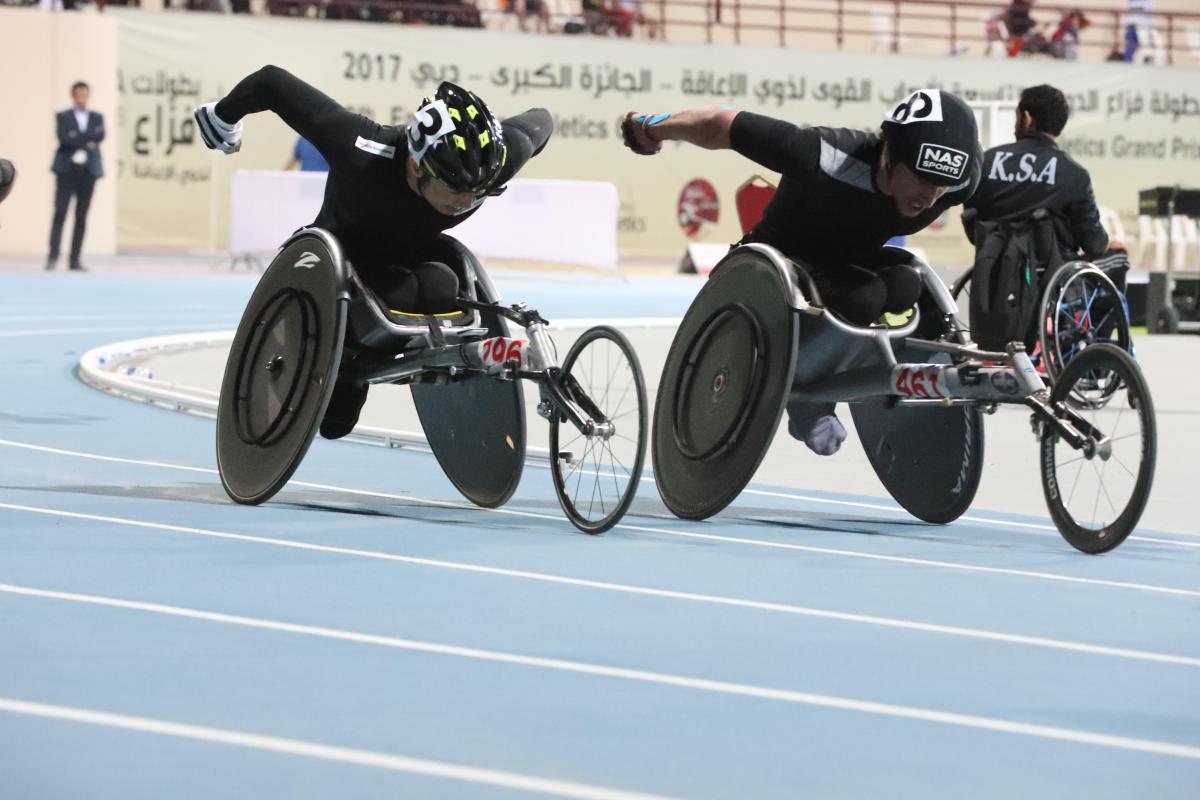 By World Para Athletics
The World Para Athletics Grand Prix series enters its seventh season in 2019, with action getting underway in Dubai, United Arab Emirates from 24-27 February.
Here's all you need to know about the series:
How many Grand Prix are there in 2019?
There are eight Grand Prix taking place around the world over the course of the season, starting in Dubai for the third year running.
Where will the Grand Prix take place?
The series then heads to Sao Paulo, Brazil (25–27 April); Beijing, China (10-12 May); Arizona, USA (24-25 May); Nottwil, Switzerland (24–26 May); Grosseto, Italy (8–9 June); Tunis, Tunisia (28 – 30 June) and finally Paris, France (29 – 30 August).
When did the World Para Athletics Grand Prix series begin?
The series first began back in 2013 with six Grand Prix – Dubai, Beijing, Sao Paulo, Grosseto, Arizona and Berlin.
The most recent edition to the calendar was the Paris Grand Prix, first held in the French capital in 2017.
What can we expect in Dubai?
The season-opening Dubai Grand Prix will provide a vital early indication of form and ambition ahead of this year's World Championships – which take place back in the UAE city in November.
With no major global championship in 2018, it will be exciting to see many of the world's best - from Australia to Zimbabwe – back in action.
What about world records?
In 2018 there were 24 world records broken during the Grand Prix series – with all but one Grand Prix – Sao Paulo – seeing new record marks.
The Brazilian city has had its fair share however – in 2015, world and Paralympic champion Petrucio Ferreira smashed the nine-year-old 200m T47 world record; South African Isle Hayes became the fastest female Para athlete in the world at the same meeting, clocking 11.89 seconds over 100m – a position the T13 sprinter held until Cuban Omara Durand clocked 11.65 four months later.
Nottwil in Switzerland is regarded as one of the best meetings in the world for wheelchair racers, with the likes of Paralympic champions Walid Ktila (T34, Tunisia), Brent Lakatos (T53, Canada), Peter Genyn (T51, Belgium), Hannah Cockroft (T34, GB) and Ahmad Almutairi (T33, Kuwait) all entering the record books on the Swiss track.