The incredible journey of Salum Kashafali
Norwegian sprinter breaks world record in his Para athletics debut
13 Jun 2019
Imagen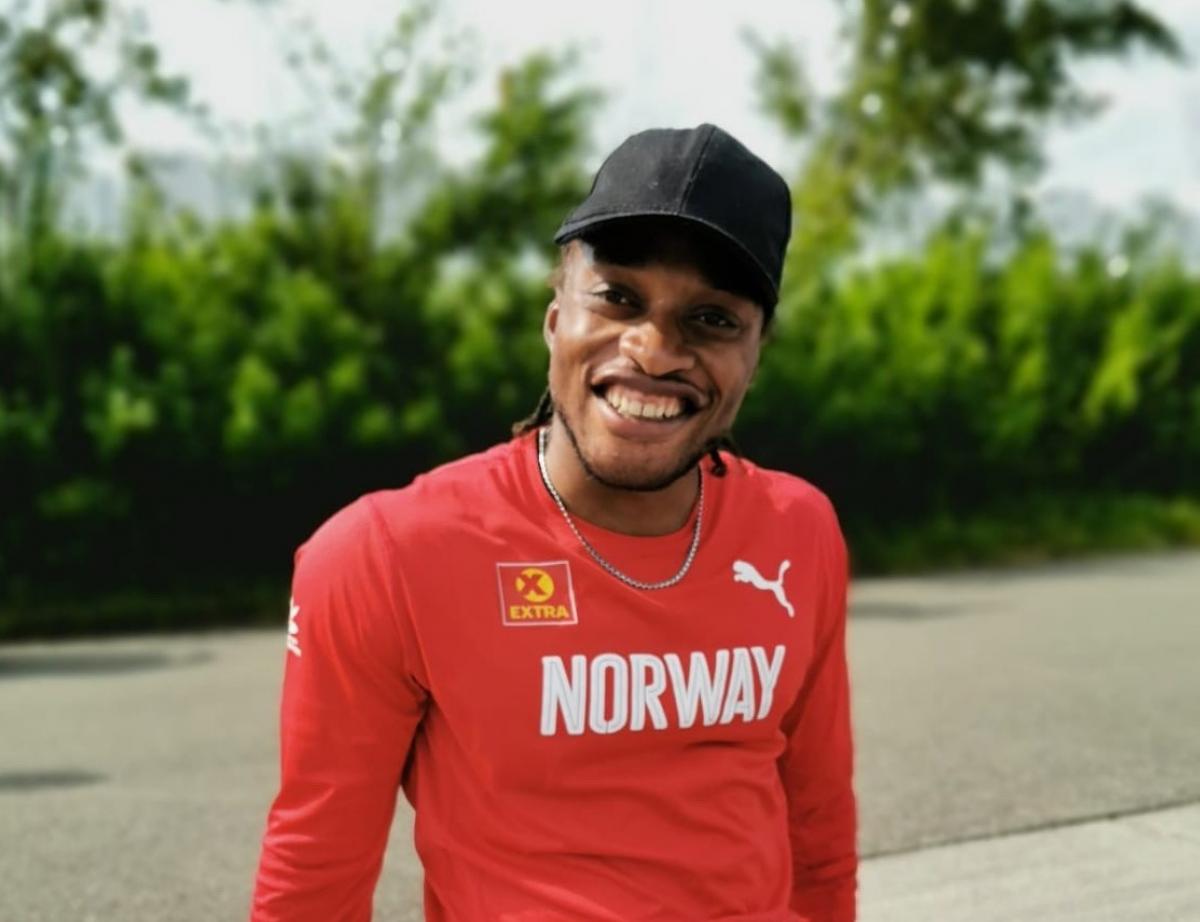 ⒸNorges Friidrettsforbund
By World Para Athletics
"I've been a long time away from the track but it's good to be back. I've been blessed with my talent and I owe it to myself to find out how good I can be. I look forward to competing against other guys that have been there before me."
When it comes to Para athletics debuts, Salum Kashafali certainly knows how to make a big impression.
Racing in the 100m at the Nottwil Grand Prix week at the end of May, the 25-year-old stormed home in world record time, clocking a phenomenal 10.58 seconds in his first ever competition as a T12 athlete.
The moniker of fastest Paralympian on the planet – a status currently held by Ireland's T13 sprinter Jason Smyth, with a time of 10.46 - looks well within his reach.
So just who is the new kid on the block?
Born in Congo, Kashafali and his family were refugees who left the country in 2004 and settled in Norway.
Life in Congo had been far from easy – a devastating civil war had resulted in the death of millions of people, and disease and malnutrition was rife. Sport was not a priority.
"When I was a kid I was just trying to find food, like everybody else. My childhood was not about running or playing football, it was about finding food – surviving," said Kashafali.
Starting school in Bergen, a town in the western fjords of Norway and a far cry from the life he had experienced in Africa, Kashafali had to quickly learn to adapt; he had to learn a new language too.
"It was very hard as I only spoke Swahili and French, so it was very difficult to adapt, but I came through it in the end with the help of friends around me who helped me," he said.
At 12-years-old and struggling to read, Kashafali knew there perhaps was something wrong with his sight – he just didn't know what.
From football to athletics
His teachers also recognised there was a problem and so he was sent to see a doctor. It was then that he was diagnosed with the degenerative eye condition, Stargardt disease.
Still, Kashafali refused to slow down – he particularly enjoyed playing football with his friends.
"But it got to the point that I couldn't see anything. So, I tried track and I won my first race," he explained.
Aged 17, Kashafali took up track and field and competed regularly alongside able-bodied athletes, winning the indoor 60m national title in 2015.
But Kashafali's vision meant he had limitations on the track – he couldn't see the finish line well; running around the bend was not easy either. Then in 2017 he suffered a hamstring injury that took him out of the sport for two years.
Fast forward to last week and few knew what to expect of the new face on the start line at World Para Athletics' fourth Grand Prix of the season in Nottwil, Switzerland - although coach Jan Hordvik was well aware of his protegee's past achievements and future potential.
"Our goal for this season is a personal best under 10.49 (his current best). I think he can if everything is perfect for him, and he could go down to under 10.40," said Oslo-based Hordvik, who coached Kashafali to 60m silver at the Norwegian Indoor Championships earlier this year.
Ready for new challenges
As for Kashafali, he's just pleased to be back running once again; the switch to Para athletics is one he feels ready to embrace.
"It is something to have a joy in another way," he said. "I felt like I was alone. But here I feel more comfortable.
"I've been a long time away from the track but it's good to be back. I've been blessed with my talent and I owe it to myself to find out how good I can be. I look forward to competing against other guys that have been there before me."
As for his ambitions, his rivals had better watch out:
"To improve my time, simple as that. Just to run faster and faster and hopefully I'll get there. I'm very motivated to go forward."