Kazuhiro Takahashi's six sledge hockey offseason tips
Find out what Japanese ice sledge hockey players will be doing over the summer to stay ahead of their opponents.
06 Jul 2015
Imagen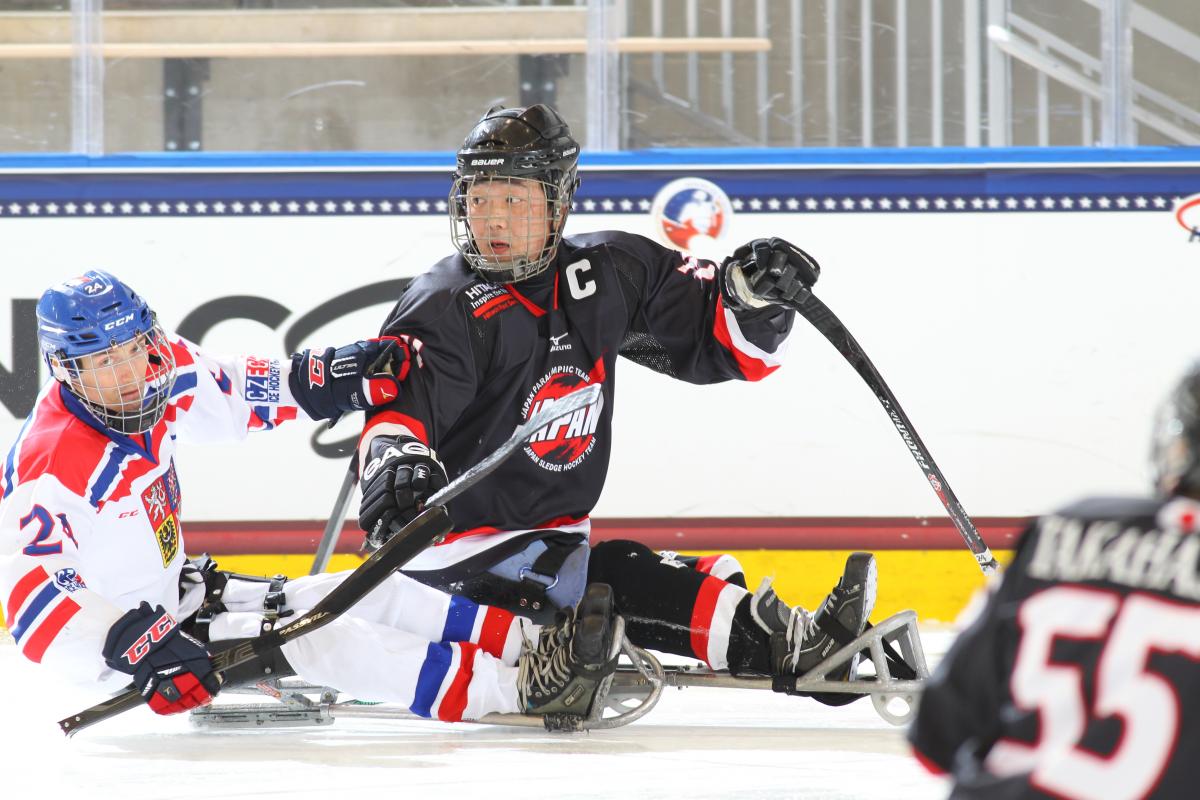 ⒸBill Wippert
By Stuart Lieberman | For the IPC
Following the recent IPC Ice Sledge Hockey World Championships A-Pool, Japanese forward Kazuhiro Takahashi insisted his team would up their off-ice training in order to keep up with the world's top teams.
Japan finished eighth at the Championships, meaning they have been relegated to the B-Pool, but they can still qualify for the PyeongChang 2018 Paralympics if they finish among the top three at the 2017 World Championships B-Pool. They would then have to place among the top finishers at the Qualification Tournament, which is expected to be played later in that same year.
Takahashi, a Tokyo native who sustained a spinal-cord injury in a snowboarding accident at age 21, is already a three-time Paralympian, having won a silver medal with Japan at the Vancouver 2010 Games.
But the Japanese team missed out on Sochi 2014, and in order to qualify for PyeongChang 2018, they are looking to take their game to the next level by incorporating more off-ice training regimens.
Here is what Takahashi will be doing in the offseason – and what he suggests other sledge hockey players do, too – in order to prepare for what lies ahead:
1. Take a rest
Be sure to change your mindset to off-mode for a bit, in order to give yourself a fresh start for the next season. This will give you enough time for any part of your body that is injured or sore to fully recover. Essentially, consider a rest-time period as part of your training schedule.
2. Weight training
Following your rest period, and when your body is fully refreshed, train your body to its ultimate physical limit. Test yourself in the weight room, and it will pay off later on the ice.
3. Endurance training
In order to keep a high performance of your cardiopulmonary function, you should train using a handcycle. And, you never know, perhaps you will soon find yourself competing in a summer sport, too.
4. Watch sledge hockey videos
Watch clips of other sledge hockey games at various levels to compare teams and your style of play to others. Also, look out for tips and tricks from some of the best players in the game.
5. Watch able-bodied ice hockey games
In order to gain a better hockey sense, it is always valuable to also watch able-bodied players and to carefully observe their offensive or defensive strategies, analysing scoring plays from both sides of the puck.
6. Watch other sports
It never hurts to see what para-athletes or able-bodied athletes are doing in other sports. Observe carefully to find training methods or practices that you can apply to sledge hockey, as it is important to be flexible in your practice patterns, and perhaps even cross-train at times.