Kononova and Holub undefeated at the Europa Cup in Finland
Chinese Para Nordic newcomers win two gold medals in final races before the Paralympic year to finish off a great competition in Vuokatti
21 Dec 2021
Imagen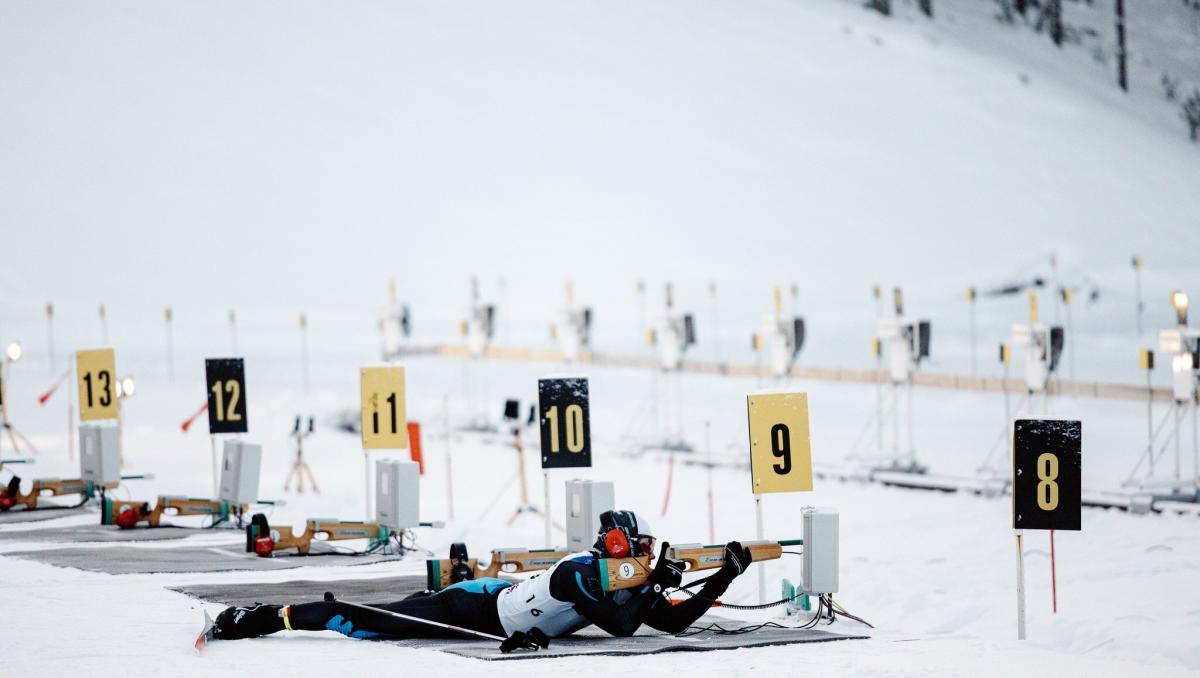 ⒸVuokatti Sport/Loru Creative
By Lena Smirnova | For World Para Snow Sports
Ukraine's Oleksandra Kononova and Belarus' Yury Holub finished the Europa Cup races in Vuokatti, Finland with a full sweep of gold in their respective classes.
The Finnish ski resort hosted two cross-country and two biathlon races from 17-21 December. However, the final biathlon race was cancelled on the morning of the competition due to cold temperatures.
REVENGE FOR MARCH
Kononova's last time in Vuokatti, at the World Cup in March 2021, was one of the most frustrating competitions in the nearly two decades she has been in the sport.
The four-time Paralympic champion finished the six-race event without any medals.
"Something just seemed to be off for me. Here I was missing a second, there I was fourth, fifth. There was always something missing," the standing skier said.
"It was very hard for me psychologically because this was the first time in my career that I have not won any medals at a (World Cup) stage. In 18 years, it was the first time in my life that this has happened."
"It is a very serious thing when you finish the season with absolutely nothing in your pocket," she added. "Medals are very important for me and I cannot be without seeing them, without feeling them. It is very hard without medals."
Kononova made up for her frustrating experience last spring by winning all three races at the Europa Cup.
She won the cross-country short and middle distance events with leads of 3.3 and 17.1 seconds, respectively, and missed only one shot in the biathlon sprint to take gold ahead of teammate, silver medallist Liudmyla Liashenko and China's bronze medallist Guo Yujie.
"There was a lot of work done this year. We worked on technical mistakes and especially on the mindset because the brain doesn't always get along with common sense," Kononova said.
"Common sense does not always triumph because sometimes you are overwhelmed. Sometimes you make mistakes because you are very nervous and sometimes you just don't pay attention to something that you need to pay attention to. These are all small things, but they add up."
ALL-AROUND HOLUB
Yury Holub was the only other skier who managed to win all three races in Vuokatti, in the men's vision impaired class.
He skied in the first race of the day when the temperature hit its lowest mark of -17C.
"It is very cold today," the Belarusian athlete said. "When I came to the shooting range for the first turn, I did not feel my fingers when I was shooting. I missed one shot, then I raced and seemed to be regaining some warmth. By the time I came for the second shooting, I was already feeling comfortable. I was warm. And the last lap, I was not cold at all. I was comfortable."
While Ukraine's Iaroslav Reshetynskyi shot clean, he still did not manage to outrace Holub and ultimately settled for silver, while China's Yu Shuang took the bronze.
Holub and his guide Uladzimir Chapelin also won both cross-country races in Vuokatti, sending the message that the 2018 Paralympic biathlon champion has now become an all-around threat.
"I am set on every race," Holub said. "This season I am ready to fight in every discipline so I am going to compete in everything."
YOUTH BREAKTHROUGH
The cold was also not an issue for Russia's Vladimir Chainikov. The 18-year-old standing skier won gold at his career's first international competition thanks to clean shooting and sage race preparations.
"I dressed like a cabbage," Chainikov said. "I am wearing two sets of thermal wear. I wore the race suit and also put my warm-up suit on top to keep my lungs and upper shoulder area warm. I even sweated a lot. It was very hot. Only my feet froze in the boots."
The cross-country free was another event where Chainikov was aiming to get a medal in Vuokatti. Frustrated with his ninth place in that race on Saturday, the skier returned even more determined for the biathlon sprint.
"It gives you that competitive anger to get to the podium. I really wanted to do it," he said.
Chainikov crossed the finish line with a narrow lead over Ukraine's silver medallist Grygorii Vovchynskyi and China's bronze medallist Wu Gaoqun.
"The shooting went really well today. My fingers did not freeze," Chainikov said. "I was very tired in the last lap, but I pushed through by will alone. I told myself, 'I must do it, must, must, must'. It seems I skied well, the shooting went well, so this is just a dream. I accomplished my goal."
CHINA UPGRADES TO GOLD
China managed to break through with their first gold medals in the final Europa Cup races.
Together with the two golds in biathlon sprint, the Chinese team is leaving Finland with a total of 20 medals.
"It's very exciting," said Liu Zixu about winning his country's first gold medal in Vuokatti.
"It is cold, but the cold weather is the same for everyone. My goal was just to do it. I told myself, 'keep going, keep going', and we got this result."
Liu Mengtao finished behind his teammate and picked up his third silver medal at this Europa Cup, while Ukraine's Taras Rad took the bronze.
In the women's sitting races, the gold went to China's Shan Yilin. The skier collected silver medals in the earlier cross-country races and used her fast skiing again to make up for her shaky shooting.
Although China's Zhai Yuxin and Belarus' Lidziya Loban were clean at the range, in comparison to Shan's two missed shots, they could not keep up with her pace and had to settle for silver and bronze, respectively.
Like Shan, Russia's Ekaterina Razumnaia upgraded to gold in the women's vision impaired race after taking two silver medals in the cross-country events.
Cross-country's double gold medallist Sviatlana Sakhanenka of Belarus dropped to silver after missing five shots, while China's Wang Yue wrapped up the podium.
Full results from the biathlon sprint at the Europa Cup in Vuokatti are available on the World Para Nordic website.