Lakatos to race first marathon
The multi-world and Paralympic champion is taking a new challenge in the Berlin marathon
22 Sep 2017
Imagen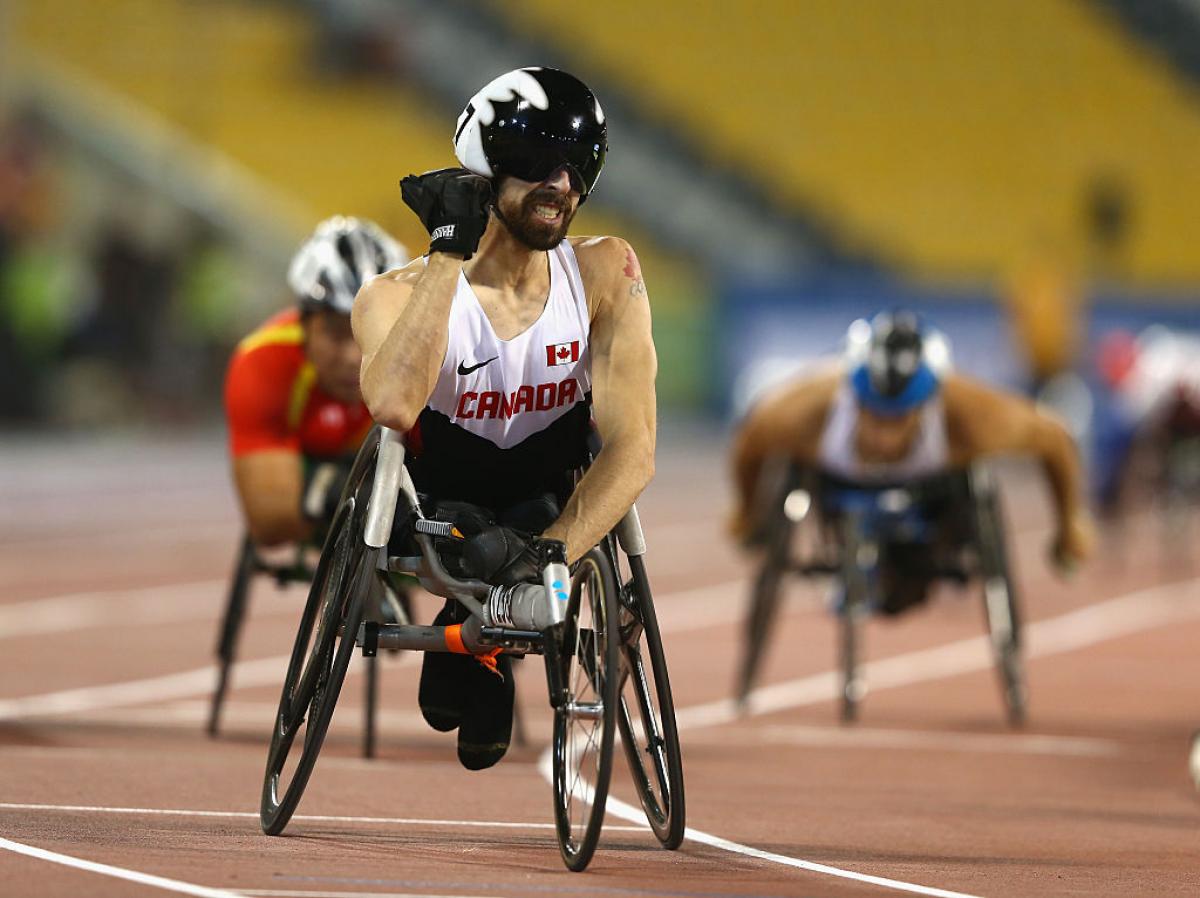 ⒸFrancois Nel - Getty Images
"The training is very difficult – much different from track training and quite painful"
Canadian wheelchair racer Brent Lakatos will take to the streets of Berlin, Germany, on 24 September in his first ever marathon – and the 37-year-old admits it is a scary prospect.
Lakatos, who competes in the T53 class, won four gold medals at the London 2017 World Championships in the 100m through to 800m, adding to the seven Paralympic medals and 12 further world medals he has earned during a highly successful 14-year career on the track.
But now the British-based Para athlete has set himself the challenge of completing 26.2 miles (42.2km) – the longest distance he has ever raced.
As part of his preparations Lakatos competed in the Great North Run, an annual half marathon in the north-east of Great Britain, earlier this month – and it proved both a vital and eye-opening experience.
"The half [marathon] kind of scared me because it was really difficult, especially with the hills and how quickly it started. The gun goes and they get up to top speed and maintain it. There is no easing in to it," admitted Lakatos, who finished an admirable second behind Briton Simon Lawson in 44:27.
"It is a daunting challenge to know that if you look at your speedometer and you're only six miles in, you've got maybe only a quarter done.
"It is scary after the half knowing that you've have to do all that again, but I am hopefully that Berlin is an 'easy,' technically less challenging marathon; a fast marathon, and that that will help me get through."
The idea of marathon racing first entered the Canadian's mind back in May, when Lakatos set a new world record in the men's 1,500m T53/54 at the Nottwil Grand Prix in Switzerland.
"That doesn't mean I'm the best at the 1,500m or anything," he explained. "I came fifth at the World Championships. But it means that I was able to have a high average speed for the whole race. I was thinking, what distances need a good average speed? The longer distances like 5,000m and the marathon. So I thought, well, I need to give that a shot."
Lakatos is keen to "see if I can be competitive at these distances" and if the answer is yes, future marathons may be on the cards. He is already determined to move up to 5,000m on the track.
But first there is the small matter of finishing in Berlin. The field includes Lawson as well as the likes of Paralympic champion and 2016 winner Marcel Hug.
"I just don't want to do it on my own. My intention is to stick with them as long as I can. I was able to stick with Simon in the half marathon and that was good but the marathon is obviously double that," added Lakatos, who beat experienced racers such as Josh Cassidy, Rafa Botello Jimenez and Patrick Monahan in the Great North Run.
Still, by the time he reaches the finish line, Lakatos will hopefully be grateful that all the gruelling training he has endured will have paid off.
"The training is very difficult – much different from track training and quite painful," he acknowledged. "It's just completely different and I've only had a few months to try and get in to shape for it after Worlds.
"I found myself asking two questions – one is why would anyone invent a marathon, it's a horrible distance. And then what is wrong with me that I would want to sign up for this!"