Me and my coach: Ireland's Michael McKillop and his father Paddy
The Irish middle distance runner and his dad talk about the working relationship that has resulted in medal success at all levels.
06 Mar 2016
Imagen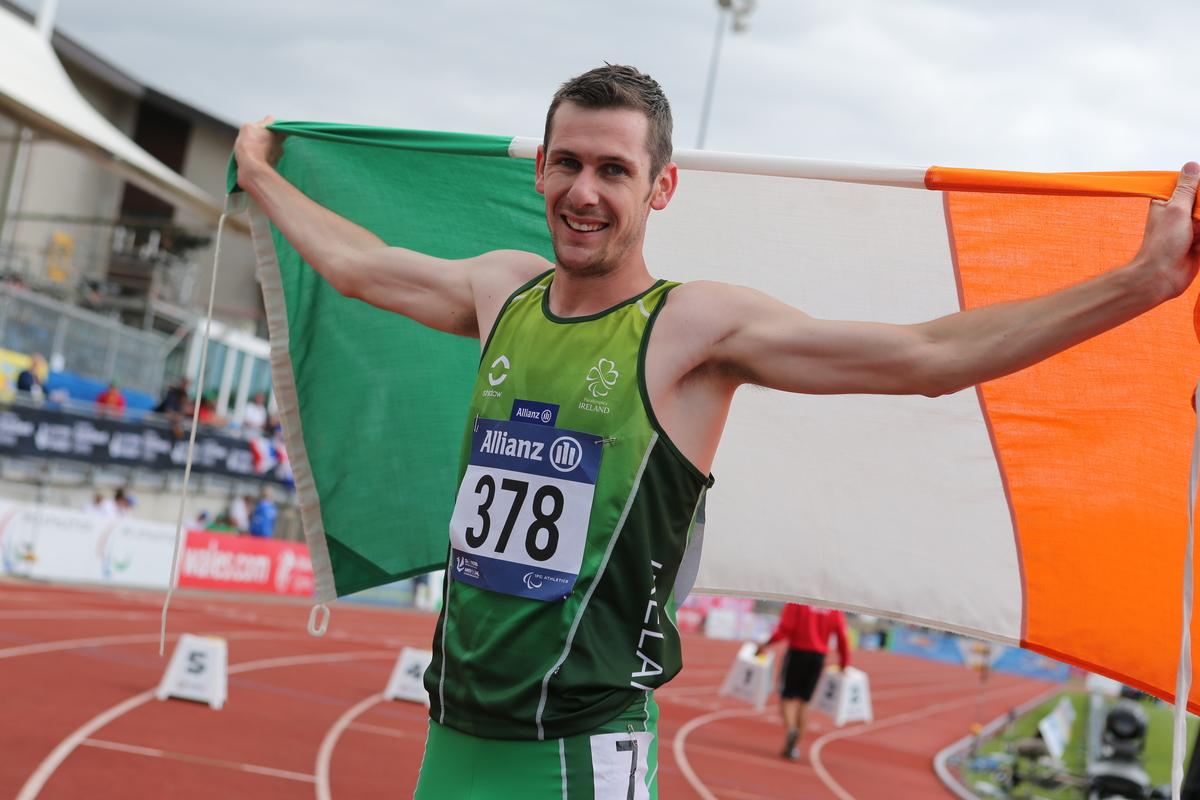 ⒸSporting Wales
By IPC
"He trusted that I knew him better than anybody else. He trusted in the training regime that I had and how I administered it. I had great respect for him in his attitude and his openness and his willingness to learn."
In the second of our series 'Me and My Coach' we hear from Ireland's middle distance star Michael McKillop and the special relationship he has with his father and coach, Paddy.
---
Michael McKillop was 12-years-old when his father began coaching him; the pair have worked together ever since.
Their relationship as coach and athlete has lasted over 13 years, and with seven world titles and three Paralympic golds already won, it's clear 'Team McKillop' know just how to get the best out of each other.
For father Paddy, a PE teacher who coached the school athletics team where Michael was a young student, it was essential to treat his son just like all the other boys. If he wanted to make the team, he had to prove it.
"It certainly wasn't a father–son relationship, it was an athlete relationship, he was just one of the group and I had the same level of expectation of him as I had of all the rest in terms of commitment," explained Paddy, a former international athlete who competed at the World Cross-Country Championships in 1983.
"He wouldn't have asked for any reduced workload or reduced volume, he was quite happy to do what everybody else was asked to do."
For Michael, that professionalism was essential to making their relationship work.
"It was a case of yes he may be my dad - but when we did athletics, he was my coach. He basically said that there is no shortcut to success. If you want to be good enough to be on the team you've got to work hard. That mentality has kept me going through my whole career," said Michael.
Paddy believes that the fact he was around Michael as he grew up - dealing with his cerebral palsy too - meant that he had an even better understanding of what his son was going through on the track.
"Within any group, a coach sees his athletes maybe two, three, four times a week. But you don't know what they're doing the rest of the time, you see them for a snapshot in time," said Paddy.
"The fact that Michael lived with me meant that I knew what he was eating, I knew the number of hours' sleep he was getting. I had a better insight into Michael's all-round performance and the factors that maybe impacted either positively or negatively on his performance."
And, despite the typical teenage temptations such as staying out late with friends, it was an approach that Michael appreciated, too.
"He was able to keep me on an even keel by giving me the opportunity to have a healthy balanced lifestyle. He knew the importance of me growing up as a teenage boy - but he also knew the importance of an elite athlete."
In fact, training still provided Michael with an escape from home life – even though his father was his coach.
"The times I got away from my Dad was when I was at training," explained Michael. "It didn't matter if I hadn't done the dishes or hadn't done the wash, he wasn't going to shout at me while we were at training. He would leave that aside for when we got home."
Father and son both believe the key to their lasting relationship is mutual respect.
"I think he respected me for my knowledge and for my man management skills, explained Paddy.
"He trusted that I knew him better than anybody else. He trusted in the training regime that I had and how I administered it. I had great respect for him in his attitude and his openness and his willingness to learn."
Michael agrees:
"I had to respect him not only as a Dad but as a coach. I didn't differ from my sisters just because I had a disability, and I think the respect was mutual. That's all down to a good family home. My parents were a major part in why I've been successful."
Last year McKillop moved out of the family home to live with his girlfriend, a change that he believes has benefitted both him and his father – not least because the opportunities to talk shop are more limited.
"There were occasions where I'm sure the rest of the family would've preferred it if we just sat in silence and didn't mention athletics or track or sessions," admits Michael.
"Moving out has given me the opportunity to realise that there is more to life than just athletics – there is everything that you do to run a household too."
Both are avid sports fans and enjoying watching football and rugby; they also play golf together. McKillop junior always wanted to better his father's personal bests – unsurprisingly, that competitive edge still exists.
"That's probably one thing I'm looking forward to retirement for, so that me and my Dad can get a membership at a nice golf club and we can play whenever he's retired too.
"He's got a far better handicap than me but I hope that when I walk away from the track I can reduce that too."
Sport fans from around the world can now buy their Paralympic tickets for Rio 2016 from authorised ticket resellers (ATRs).
The IPC's Global ATR is Jet Set Sports, and Rio 2016 tickets and packages can be purchased on the CoSport website.
Residents of Brazil can buy 2016 Paralympics tickets directly from the Rio 2016 website.