Nominees for 2016 Laureus World Sports Awards announced
Six para-athletes are up for the World Sportsperson of the Year with a Disability category.
02 Mar 2016
Imagen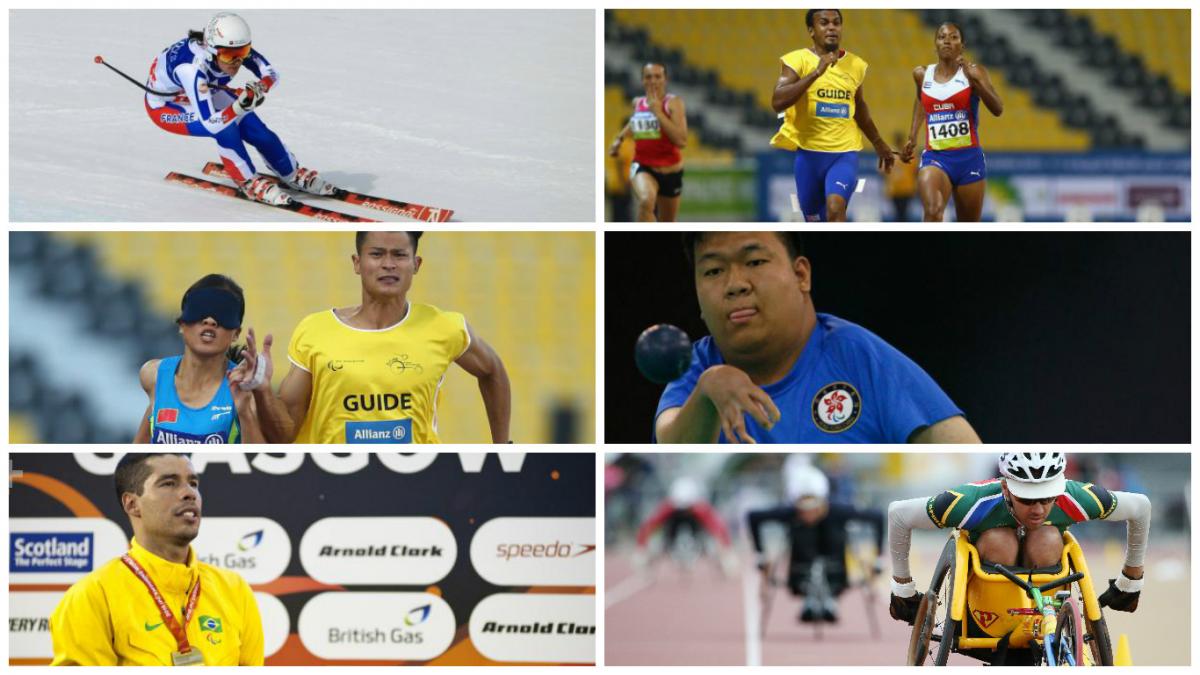 ⒸIPC
By Laureus World Sports Awards and IPC
A glittering collection of the world's greatest sports stars have been nominated for the 2016 Laureus World Sports Awards, following a ballot by the world's media.
Nominations for the Laureus World Sportsperson of the Year with a Disability include two former winners: Brazilian swimmer Daniel Dias, who won in 2009 and 2013; and French alpine skier Marie Bochet, winner in 2014.
Joining Dias and Bochet are China's Liu Cuiqing, who won four titles in the women's T11 at her first World Championships in Doha, Qatar; Cuba's Omara Durand, who broke the 100m world record to become fastest female Paralympian; South Africa's Pieter Du Preez, who won world titles and achieved No. 1 status in both athletics and cycling; and Hong Kong's Leung Yuk Wing, who won medals in all four World Open boccia competitions.
The names of the Nominees, six in each of seven categories, were announced Wednesday (2 March). The eventual winners will be revealed at the Laureus Awards Ceremony in Berlin, Germany, on 18 April.
"I'm flattered for being nominated once again to the Laureus, an award so important and renowned," Dias said. "When I say I'm flattered, that's because I know how important it is to get an award like this. I'll be cheering so that I can bring another one home. To begin 2016, the Paralympic year, winning the Laureus would be spectacular. Thank you very much."
Said Wing: "I am very pleased and honoured to be nominated for the Laureus World Sportsperson of the Year with a Disability for the second time. I would like to thank BISFed for nominating me. Also, I am grateful to the Hong Kong Paralympic Committee and Sports Association for the Physically Disabled, my coaches, teammates and all volunteers for their efforts and supports in assisting me strive for excellence. Without them, I would not be able to achieve the results and be nominated."
Cuiqing said: "It is my great honour to get this award. First, I show my full gratitude to Laureus. And I'm very thankful to my country, my family, my team and everyone who ever supported and helped me. And I thank you all for the attention you pay and care you show to athletes with disabilities. Being grateful for the support and recognition from you, I will try harder to be a better me in the future! Thank you!"
The 17th Laureus World Sports Awards, which recognises sporting achievement during the calendar year 2015, is the premier honours event on the international sporting calendar. This is the first time the Laureus World Sports Awards have been staged in Germany. The winners, as voted by the Laureus World Sports Academy, the ultimate sports jury, made up of 55 of the greatest sportsmen and sportswomen of all time, will be unveiled at a globally televised Awards Ceremony staged in the Messe Berlin Palais am Funkturm on the evening of 18 April.
Laureus World Sportsperson of the Year with a Disability Award
Marie Bochet (France) Skiing – First to win all five events at back-to-back World Championships
Liu Cuiqing (China) Athletics – Won four women's T11 titles at her first World Championships
Daniel Dias (Brazil) Swimming – Won seven golds and one silver medal at World Championships
Omara Durand (Cuba) Athletics – Broke 100m world record to become fastest female Paralympian
Pieter Du Preez (South Africa) Athletics, Cycling – Won world titles and achieved No. 1status in two sports
Leung Yuk Wing (Hong Kong) Boccia – Won medals in all four World Open competitions