Nottwil 2017: Hannah Dederick seals third world junior title
US wheelchair racer wins the women´s 800m T51-T54 Youth (U18) on the penultimate day.
05 Aug 2017
Imagen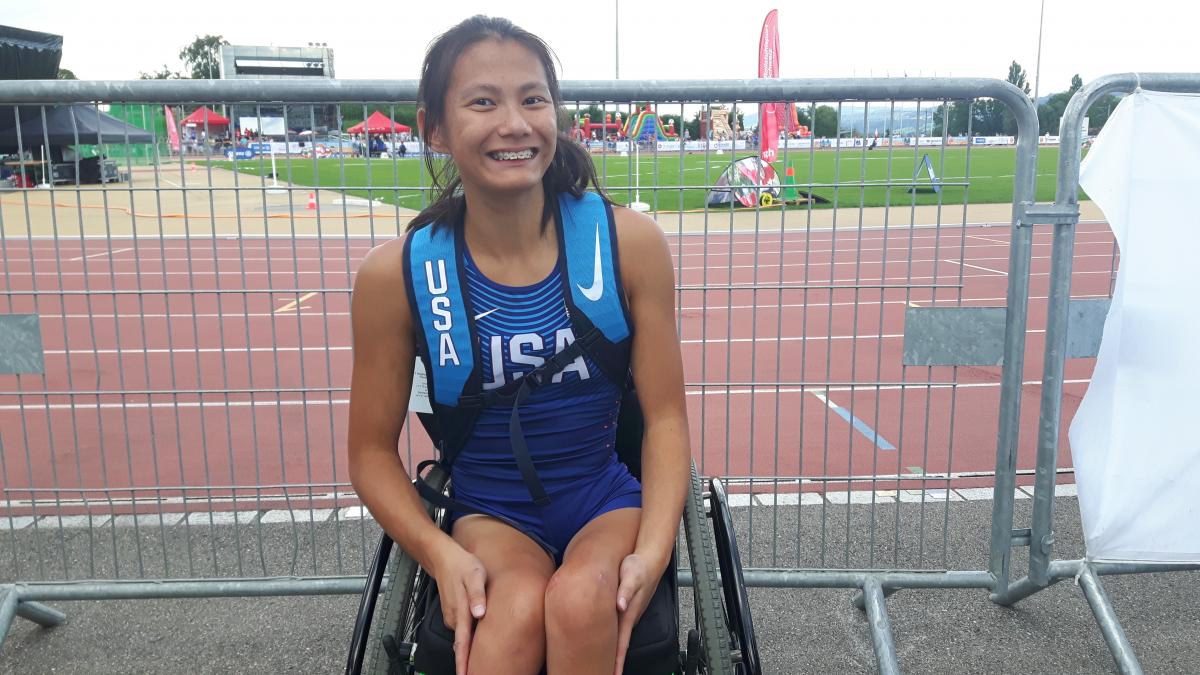 The women´s 800m T51-T54 Youth (U18) was a thrilling two-person race, with the USA´s Hannah Dederick claiming her third gold with 523 points, on the penultimate day (5 August) of the Nottwil 2017 World Para Athletics Junior Championships in Switzerland.
Home crowd´s favourite Lucia Mussinelli (514) cross the finished line slightly behind, while USA´s Elizabeth Floch (494) completed the podium.
"It feels great, I did not expect to win three golds in Nottwil," said Dederick. "My goals were to achieve personal bests. I believe this event will motivate me to achieve further success."
South Africa´s teenage sensation Ntando Mahlangu also added a third gold to his medal haul, this time in the men´s 400m T42-T47 Youth (U18) after scoring 1122 points. Brazil´s three-time Youth Parapan American champion Thomaz Ruan de Moraes (783) claimed silver, while Italy´s London 2017 silver medallist Riccardo Bagaini (666) collected bronze.
Germany´s Phil Grolla (602 points) took gold in the men´s shot put F42-F47 Youth (U18). He was followed into the podium by Croatia´s Erik Fabian Kaurin (289) and Belgium´s Simon Clinquart (255).
Australia´s Gregory Luff was another of the stars of the day by claiming gold in the men´s 100m T33-T34 Youth (U18) with 625 points. UAE´s Ahmed Nawad (574) and Luff´s compatriot Nathan Donaldson (412) completed the podium.
In another of the highlights of the day, India´s Jayanti Behera (783) won the women´s 400m T45-T47 ahead of Chile´s Amanda Cerna (748), who rounded off her participation in Nottwil with one gold and two silvers; Hong Kong´s Long Kei Fu (110) completed the podium.
Full schedule and results can be found on Nottwil 2017´s website.
Live stream is provided on Paralympic.org, World Para Athletics' website and Facebook page.