Nottwil 2019: Noah Malone ready to make his mark
US sprinter aiming for gold at World Juniors
30 Jul 2019
Imagen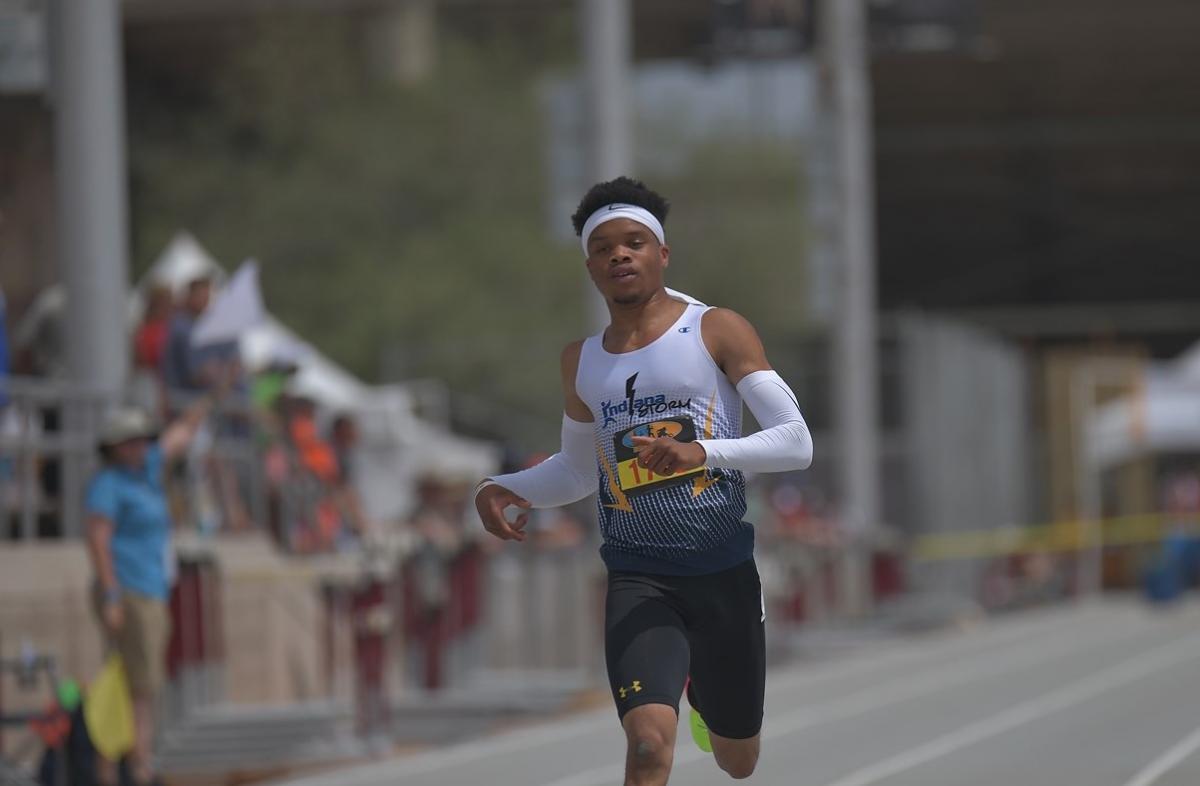 ⒸLoren Worthington
By World Para Athletics
When Noah Malone took a call from Team USA's former Director of High Performance Cathy Sellers back in 2017, his thoughts immediately turned to one thing – the chance to represent his country. 
Now, two years on, that dream will come true as Malone makes his first ever trip overseas to compete for the United States at the World Para Athletics Junior Championships in Nottwil, Switzerland next month.
Malone admitted: "That's probably been one of the biggest highlights of this whole experience. When Miss Sellers called, that was the first thing on my mind – having the USA flag on my chest. That's probably the coolest thing about the whole process." 
The 17-year-old vision impaired sprinter competes in the T12 class, and will be favourite for gold in both his 100m and 200m races having clocked phenomenal personal bests of 10.59 and 21.31 this season.
I believe this year I've progressed in my events the most – I've had the biggest jumps this year more than any other year"
With wins at the Drake Relays and an Indiana State Championship title under his belt, Malone has quickly made a name for himself on home soil. Now, having successfully finished his high school season a few weeks ago, he believes it's time to make his mark on the international stage. 
"I feel like I'm ready for it," said Malone, whose sight is affected by a condition called Leber's hereditary optic neuropathy. "My high school season all year has been getting me ready for this, just in terms of how well I can run, and I'm excited to just run and see what I can do.
"It feels exciting. I've never ran out the country, I've always been running around here. So running outside the country for Team USA will be a great experience going forward and I'm excited to compete on a world stage."
He also believes the World Juniors is the perfect place to kick-start a busy few months that will include competing in senior championships too - the Parapan American Games in Lima, Peru, in late August and the World Para Athletics World Championships in Dubai, UAE, in November. 
He explained: "I would say that's a pretty good starting point because I've never competed internationally. I think if I jumped straight to Dubai or even Peru it would be a little bit overwhelming. So I think the meet in Nottwil will be a pretty good stepping stone and introduction to the international platform.
"It is surreal in a way because it's happening so fast and it's progressing so quickly, but it's a good thing – it's exciting."
Just over one year has passed since Malone lined up at his first Para athletics meeting – the Desert Challenge Games in Arizona last May. But his progress since then has been nothing less than phenomenal – and he credits his coach Andrew Ponsler, whom he joined up with last September, for much of his progress. 
"I believe this year I've progressed in my events the most – I've had the biggest jumps this year more than any other year," explained Malone, who started the season running 10.70, before going on to run 10.65 at the Drake Relays, then 10.62, 10.61 and most recently 10.59 at the Indiana High School Athletics Association State finals.
"I've been training differently this year so I think that's played a big part in the times dropping. The new thing with this year when it comes to winning is I've been winning bigger meets." 
After such a successful year, it comes as no surprise that Malone is now full of confidence for what lies ahead – and winning his first international title is key. 
"That's the mindset I have; I believe with my times I could. I even believe I can go faster than the times I've ran."