Ostrava 2021: Get to know South Korea
Only Asian team in the competition will be looking at reaching the podium for the third consecutive World Championships
16 Jun 2021
Imagen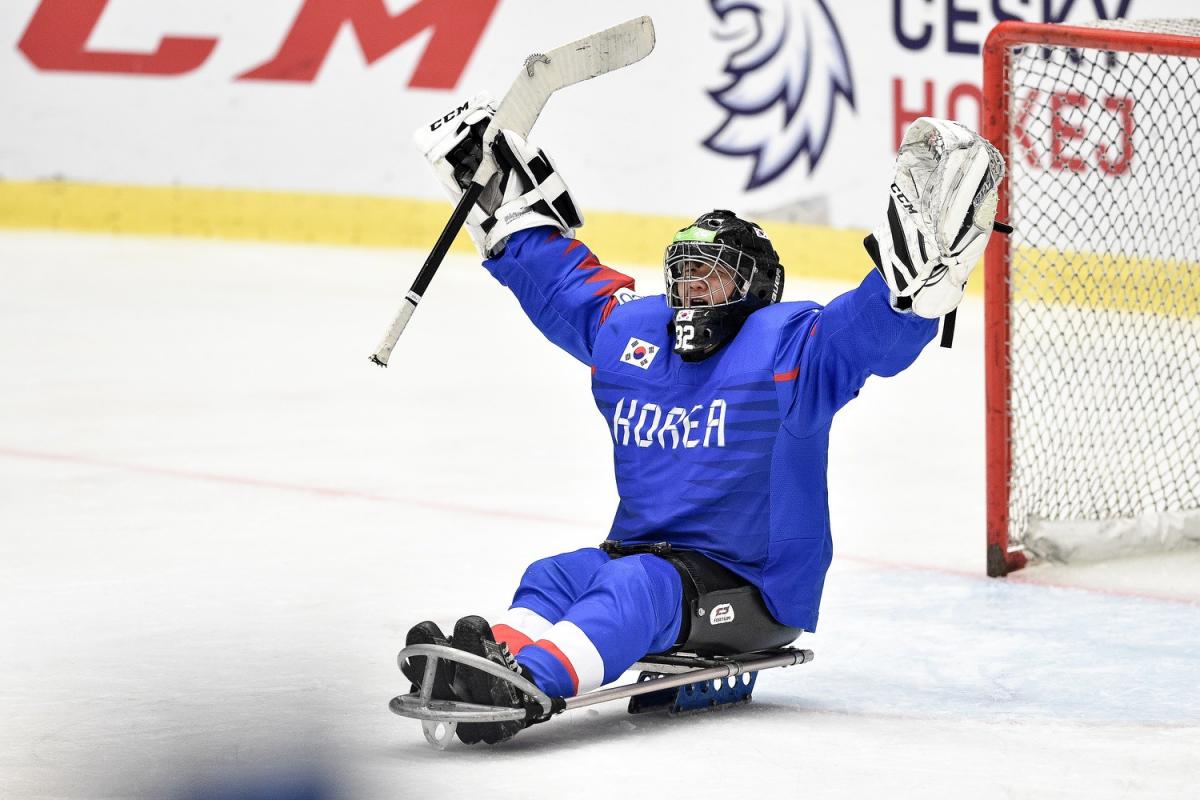 ⒸOstrava 2019 LOC
By Stuart Lieberman | For World Para Ice Hockey
The 2021 World Para Ice Hockey Championships will take place from 19-26 June in Ostrava, Czech Republic. The top eight teams from around the world will compete for five Paralympic qualification spots. Follow along as we break down what you need to know about each team.
It is time for South Korea!
Background: Arguably no team has had as much improvement over the last five years on the International stage than South Korea. After failing to qualify for the World Championships in 2015, Korea won a bronze medal at the 2017 event before going on to win another bronze as the host nation of the PyeongChang 2018 Paralympic Winter Games. They kept the momentum going with another bronze at the 2019 World Championships and have nearly all of their players returning this year.
World Ranking: 3rd
World Championships History: 
2019: 3rd place 
2017: 3rd place
2015: Did not qualify
2013: 7th place
2012: 2nd place
2009: 7th place
2008: 7th place
Athlete to Watch: Forward Byeong-Seok Cho, who has been competing on the national team since 2009, led Korea with four goals and four assists at the last World Championships in Ostrava. He has also represented his country in international competition in wheelchair fencing and athletics, proving his versatility as a multi-sport athlete.
Matchup to Watch: Czech Republic vs. Korea at 12:00 (CEST) on 19 June, the first match of the tournament, will be a rematch of the bronze-medal game from the 2019 World Championships. Korea won that game 4-1, so the home team will look to reverse the result this time around.
South Korea roster:
Goaltenders
Jae-Woong Lee
Man-Gyun Yu
Defensemen 
Yong-Jae Cho
Hyuk-Jun Choi
Kwang-Hyouk Choi
Dong-Shin Jang
Young-Sung Kim
Forwards
Byeong-Seok Cho
Bae-Suk Choi
Si-Wood Choi 
Jong-Ho Jang
Seung-Hwan Jung
Sang-Lak Kim
Jong-Kyung Lee
Jun-Yong Lee
Sang-Hyeon Park
Jee-Hyun Ryu