"Performances now on a par with able-bodied skiers," says Mestre
After eight years as the helm of IPC Alpine Skiing, Sylvana Mestre believes Sochi 2014 provided a significant breakthrough.
10 Apr 2014
Imagen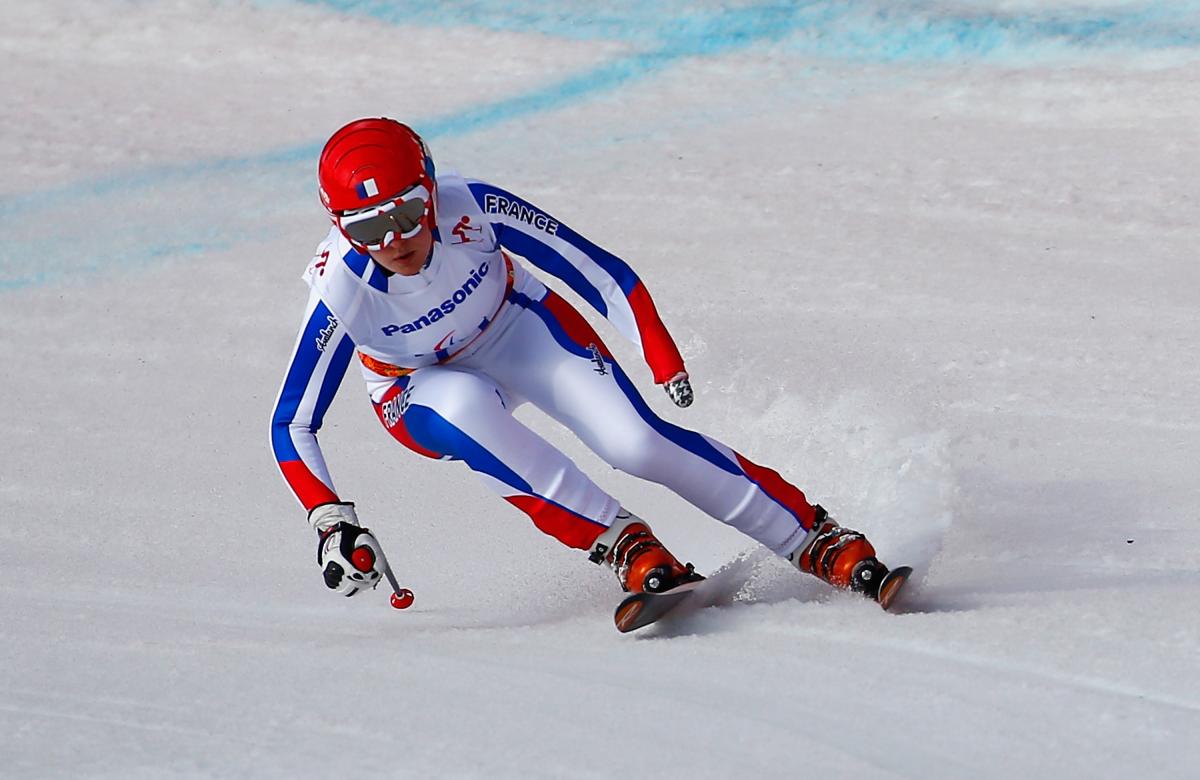 ⒸGetty Images
By IPC
"What the athletes did in reaching speeds of 130km/h coming down the hills was something that not many able-bodied skiers can do, only the very top athletes."
Nearly one month on from the Sochi 2014 Paralympics, Sylvana Mestre, Chair of the IPC Alpine Skiing Sport Technical Committee (STC), has said the Winter Games helped showcase to the world the high performance nature of para-sport and the amazing abilities of athletes.
In Sochi, 250 athletes competed in 32 alpine skiing medals events, including two in para-snowboard, which were watched by record crowds and unprecedented numbers of TV viewers around the world.
"As a skier, STC Chair and coach, Sochi 2014 was great as it demonstrated that the performance levels of athletes from Games to Games are improving," explained Mestre.
"I think our athletes in Sochi acquired a level that is similar to able-bodied athletes.
"What the athletes did in reaching speeds of 130km/h coming down the hills was something that not many able-bodied skiers can do, only the very top athletes.
"People now realise that at our Games we have high performance athletes and that is very important."
Mestre's first involvement in the Paralympic Winter Games came in Nagano, Japan in 1998 when she was a guide for visually impaired skiers. As a result she is well placed to comment on the development of alpine skiing over the last 16 years, eight of which she has spent as Chair of the sport's STC.
"For each of the Games, from Nagano, Salt Lake City, Torino and Vancouver athletes have been raising the bar higher and higher. In Sochi, I believe they raised the bar to where it needs to be to be considered high-performance sport at its best.
"I think teams and those watching now realise very clearly that to reach the top, athletes have to train extremely hard, just like any other high performance athlete does. Paralympic gold medals are not just given away, they are earned through hard work and determination."
Sochi highlights
After nine days of intense competition in Sochi which delivered many memorable moments, Mestre has picked out the performances of Austria's Markus Salcher and France's Laureus award winner Marie Bochet as her highlights of the Games.
Salcher picked up two golds and a bronze in the men's standing class in March, whilst Bochet won four Paralympic titles in the women's standing. Both are graduates of an IPC Alpine Skiing Development Camp in 2006, which Mestre was involved in and she has taken great pride in monitoring their progress ever since.
"I've seen Markus and Marie grow-up from being 14-year-old kids to adults who are now at the top of their sport," said Mestre.
"Throughout this time I've always tried to educate people that despite their impairments, they are first and foremost athletes who, like any other kids who want to reach the top, train and study extremely hard.
"For many years now they have trained just as hard as any other youngster in the world – para-sport or able-bodied – to win gold and I'm delighted to now see people giving them the recognition they fully deserve for their performances.
"To see them go from young teenagers at a development camp eight years ago to standing top of the podium in Sochi was very special for me."