Sherman Guity back to the tracks after accident
Costa Rican runner excited about taking up Para sports
02 May 2018
Imagen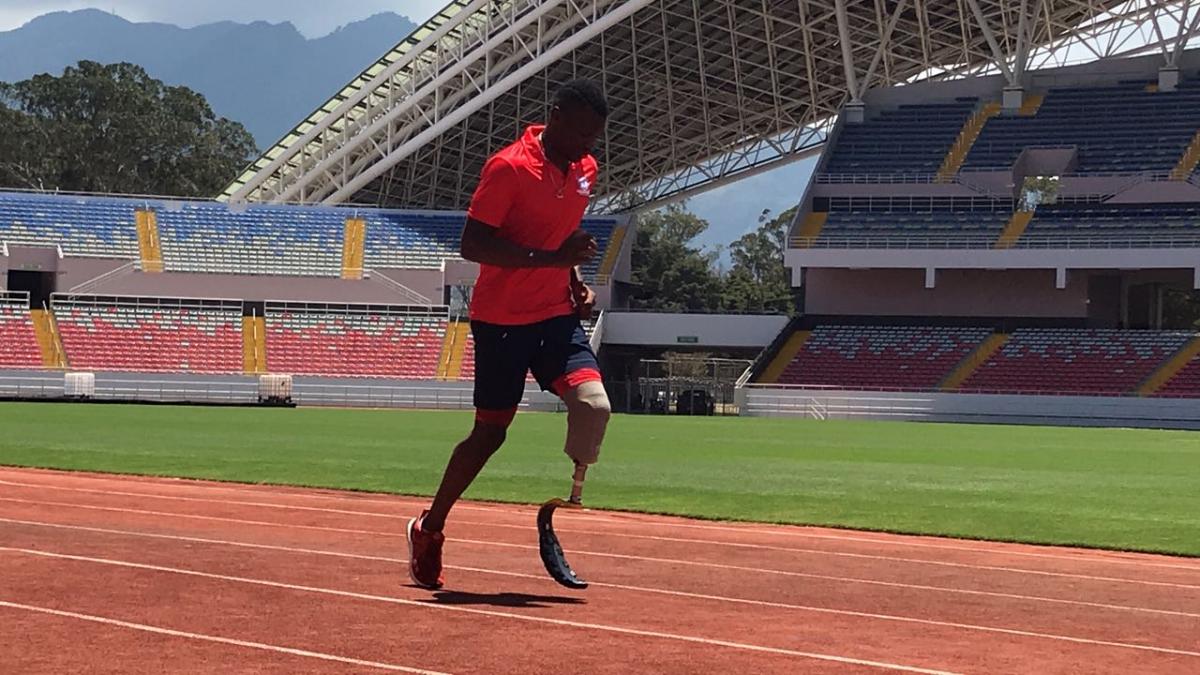 ⒸCosta Rican Olympic Committee
By Olman Mora | For Costa Rican Olympic Committee
"It was nice to run again. I was very nervous because I was not used to the prosthesis. But as I kept running, I started feeling more comfortable and sped up. I felt I was flying."
"I felt I was flying."
Sherman Guity took a deep breath and started an easy jog.
Eight months after losing part of his left leg following a traffic accident, Sherman Guity returned to the track at the National Stadium in San Jose, Costa Rica, to begin his training as a Para athlete with a newly-acquired prosthesis.
"It was nice to run again. I was very nervous because I was not used to the prosthesis. But as I kept running, I started feeling more comfortable and sped up. I felt I was flying," he said.
It was the first time that the Costa Rican runner put on a prosthesis, which was fabricated by the Clínica Ortopédica Cartaginesa (Cartaginesa Orthopaedic Clinic). Oscar Granados, prosthesis technologist, watched from the tribunes while Guity was training.
"It was incredible to watch him on the track. It is the first time he is using a prosthesis and he is already running. He is a talent," said Granados.
The 20-year-old had a serious accident in the morning of 25 August 2017, when he was travelling by motorbike. Guity collided with a bus and had part of his left leg amputated as a result. Less than a year later, he is planning to make his debut in Para athletics at a competition in the USA, in June.
"It just feels good to be back to the track as I used to run before the accident as well," Guity said. "It has been an eight month long process, but I am happy again. I am going step by step, but looking forward to competing."