Training Tuesday with France's Marie-Amelie le Fur
After winning a hat-trick of medals at London 2012, what is in store for the T44 athlete at Rio 2016?
16 Aug 2016
Imagen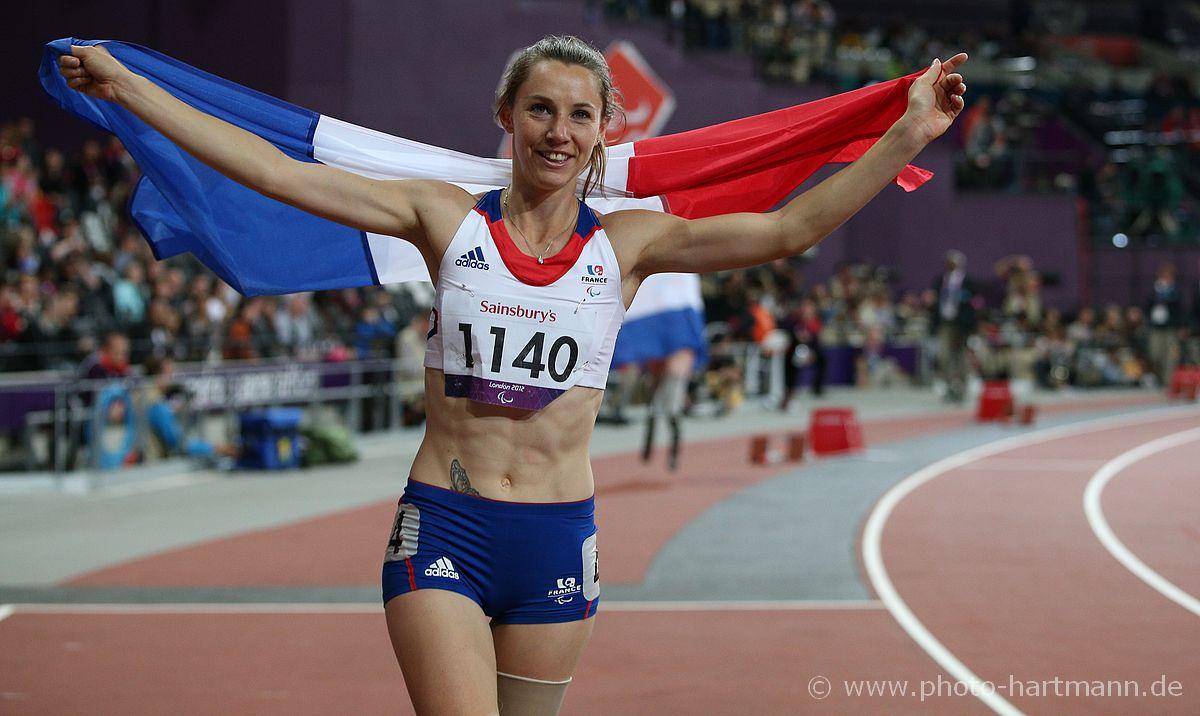 Ⓒwww.photo-hartmann.de
By IPC
With 22 days to go before the Rio 2016 Paralympic Games get underway, French four-time world champion Marie-Amelie le Fur talks us through her Training Tuesday.
Le Fur won a hat-trick of medals at London 2012 - 100m T44 gold, 200m T44 silver and long jump T42/44 bronze, adding to the 100m and long jump silvers she won at Beijing 2008.
The 27-year-old will surely start as favourite to win the 400m and long jump T44 this time around having won both events with new world record marks at last year's World Championships, as well as European 400m T44 gold at the 2016 European Championships in Grosseto, Italy two months' ago .
Marie-Amelie le Fur – Training Tuesday
I have to wake up at 07:00 in the morning, but getting up is easy for me because I love my breakfast. I have some bread, some butter, some cereals, and a cappuccino. It's a good way for me to start the day.
I head to the stadium at 09:00 or 09:30. I live in Blois, near Tours and Orleans, and close to a beautiful castle, the Chateau Royal de Blois. I have two hours of training with my coach – it could be long jump or starts. Then I have a shower before heading to my job.
I work in energy – in electricity - I help my manager to make good changes for the team. I eat lunch in my office – usually pasta and salad - and work for four hours. Then I head back to training at 18:00 for another two or three hours' of training. Normally I practice technique in that session.
Balancing work and training is difficult because I can't sleep, I have to eat quickly, and sometimes I am really tired. But I get to spend time with people outside of sport too. I can talk about other things and I don't have to think about being the best in Rio.
It's better for me that I have other things in my life. I can talk with my friends about the other things in my life and if my friends don't like sports, I have something to talk about with them. So it is very important for me and important for my mind too. Also when I start my career (after athletics) I know that I have a job, and there is no problem for me after.
Back home I eat with my husband, and we talk about our days. We love to talk a lot as we eat together, then afterwards we might watch television; nothing too intellectual, just something to relax.
If I am tired, I need to cook because if I cook I am really relaxed, and I love it. I love desserts - it's not good for me but I love it! My favourite dessert would be chocolate, oh and crumble. I love fruits – crumble, banana, chocolate…it's good.
Then it's time for bed. But I have a lot of things in my head – I think about my training, I think about my job, and about my life, so I take a long time to sleep.
__
Sport fans from around the world can now buy their Paralympic tickets for Rio 2016 from authorised ticket resellers (ATRs)
The IPC's Global ATR is Jet Set Sports, and Rio 2016 tickets and packages can be purchased on the CoSport website.
Residents of Brazil can buy 2016 Paralympics tickets directly from the Rio 2016 website.
Visa International is the exclusive payment card and the official payment system for the Paralympic Games.