Vierumaki 2018: China win C-Pool Worlds
Para ice hockey rookies impress in debut tournament
08 Nov 2018
Imagen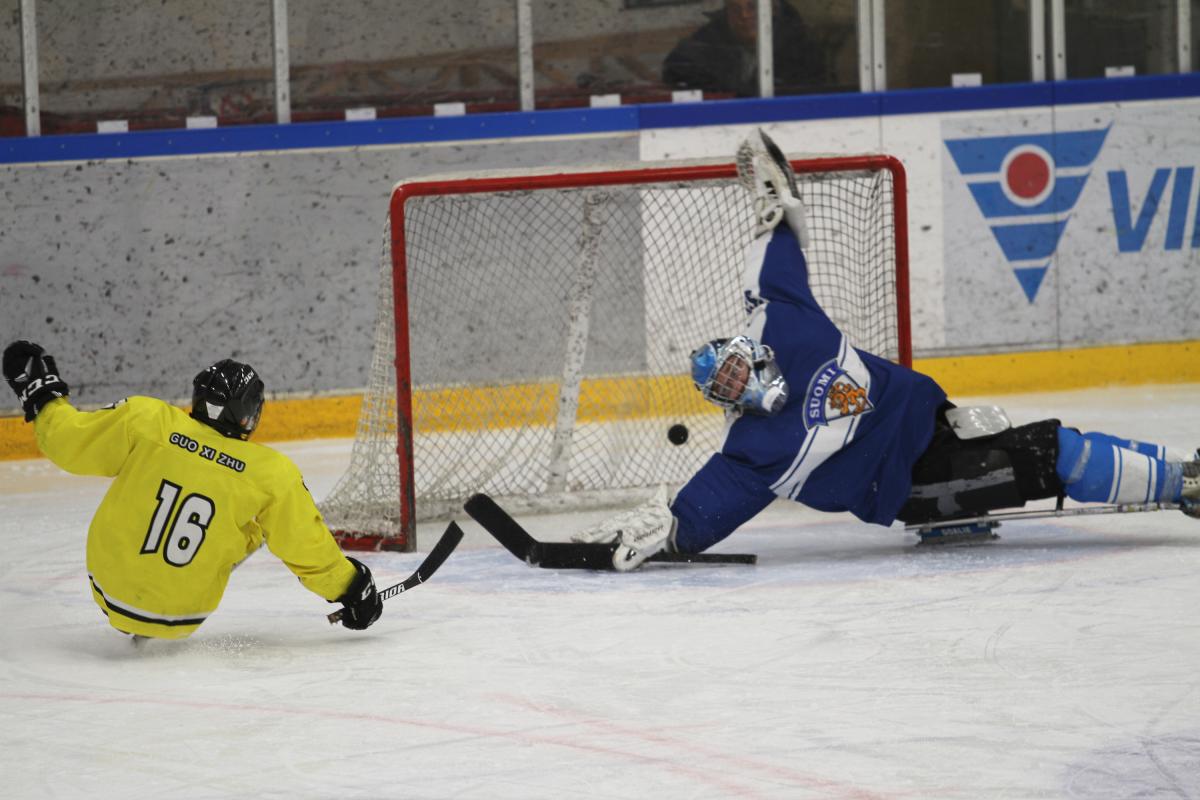 ⒸLauri Jaakkola/LOC
By World Para Ice Hockey
China may have only played two official Para ice hockey matches, but they have already shown what they can achieve by winning the C-Pool World Para Ice Hockey Championships in Vierumaki, Finland.
It was an impressive performance from the Chinese, who beat the hosts 5-0 in the last match on Thursday (8 November) to achieve promotion to the B-Pool Worlds. The Finns finished with the silver medal and fellow debutants Australia took bronze.
"Finland played very bravely and really fought hard. Their goalie was amazing," said China's coach Nikolay Sharshukov.
"Our team has been practicing almost every day and mostly two to three times per day. They hadn't been playing Para ice hockey for long before that so the development has been vast. We will try to win the promotion to the A-Pool next year," Sharshukov added.
Che Hang opened the score for China just 51 seconds into the match. Less than one minute later, he made it 2-0, assisted for both goals by Shen Yi Feng.
In the second period, Cui Yu Tao made it 3-0 in a power play goal and then assisted Guo Xi Zhu for the fourth. The same Xi Zhu scored 5-0 in the third period assisted by Wang Zhi Dong.
Finnish goalkeeper Timo Karko made 26 saves during the match and left the rink proud of his team's performance at home.
"We tried hard, but they were such a skillful team. I think China has a Paralympic team in there.
Some time ago I had 79 saves against Norway, so this was quite easy compared to that," Karko said.
"Our team have developed very much since the last C-Pool World Championships in 2016. I think we will be ready for promotion to B-Pool next time."
The three-day tournament kicked-off on Tuesday when Finland beat Australia 6-1 in the Aussies' first official match. China then made their international debut on Wednesday with an astonishing 40-0 win over Australia.
"It was fast. We worked hard and did the best we could. To come against China and see how fast they moved, see how well they worked together, that was a real eye-opener for us. We take something home and put it to work," said Australia's Marty Jackson.
China will host the Beijing 2022 Paralympic Winter Games and have only recently started to develop Para ice hockey.
"I used to be a club team coach in Russia and they asked from China if I would like to come to coach their national team," explained Sharshukov.
"I have been with the team for 12 months and haven't even visited my home during that time."
The next World Para Ice Hockey tournament will be the A-Pool World Championships in Ostrava, Czech Republic, from 27 April-4 May.