Vierumaki 2018: Hosts aiming for more than promotion
Finland wants to attract more attention to the sport with C-Pool Worlds
30 Oct 2018
Imagen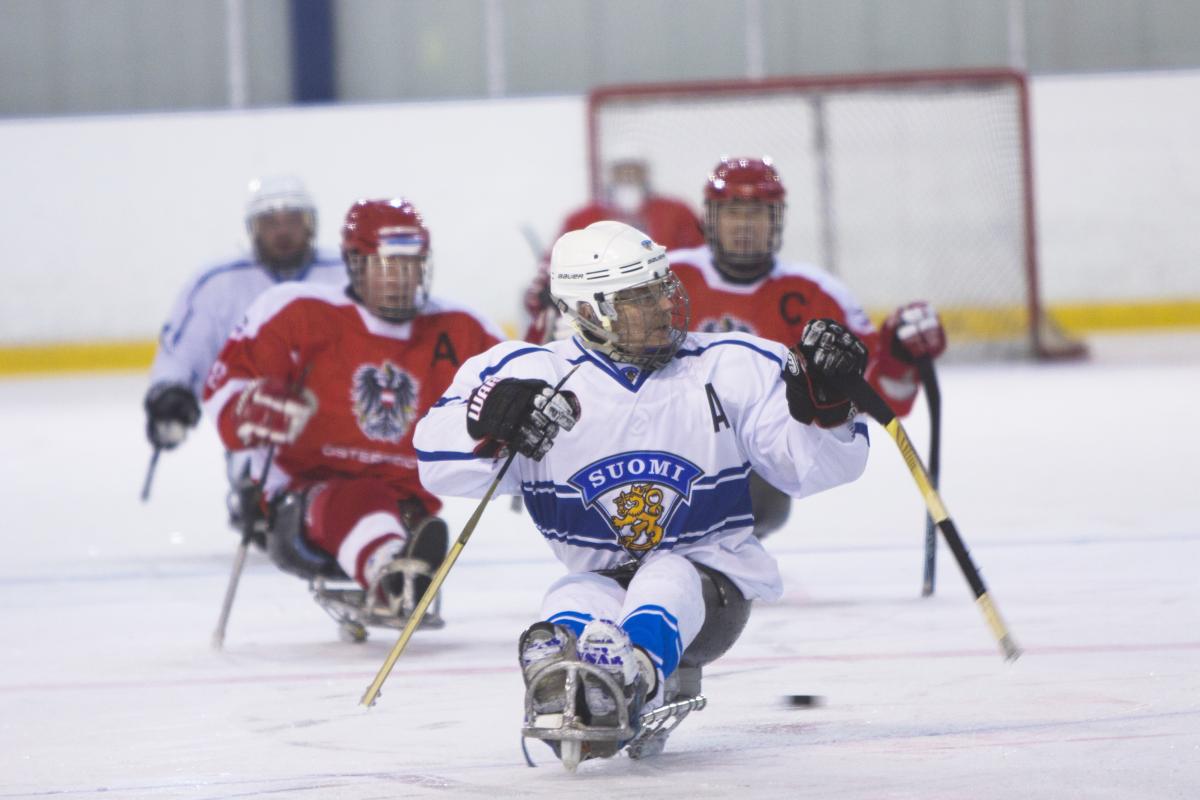 ⒸEmilia Malin
Finland has high hopes for the 2018 World Para Ice Hockey Championships C-Pool on home ice. But the locals also admit they know very little about the opponents they will face in Vierumaki in a week's time.
The other two participants, Australia and China, are taking part in a major international Para ice hockey tournament for the first time.
"Our aim is to win promotion to the B-Pool but it is quite hard to figure out how realistic that aim is as we don't really know anything about our opponents," said Finland team captain Harri Kangastie.
"We know they are putting resources to Para Ice Hockey in China with the Beijing Winter Paralympics getting closer. And I have heard they have started playing quite recently in Australia. But I haven't seen any video footage or anything else from those teams, so it's hard to tell," Kangastie added.
Finland took part in the 2016 C-Pool Championships in Novi Sad, Serbia. They were close to getting promoted but eventually lost to Austria on penalty shootouts. The winner of the Vierumaki tournament will win a promotion to the B-Pool for 2019.
The Finnish team made a strong preparation for the tournament and finalised the training period facing the Swedish national team last weekend in Enkoping, Sweden.
"We have tried to put on a bigger gear recently and I really think we have developed well," said the Finnish captain.
Promotion is the main objective but not the only one. The C-Pool Worlds will also be an opportunity to get more attention to Para ice hockey in Finland. Even though able-bodied ice hockey is a traditional sport in the country, Para ice hockey is yet to take off.
The Finnish team is not only hoping the World Championships will attract new players but also create more accessible venues in the country.
The hosts kick-off the tournament against Australia on Tuesday (6 November). The next day the Aussies face China. The Finns close the round-robin event against China on 8 November.
Team Finland roster
Players
Goalkeeper
Timo Karko
Defenders
Jani Roponen
Lasse Pakarinen
Seppo Joensuu
Juhamatti Himanen
Jyrki Konola
Forwards
Markku Lara Vesikansa
Markku Hirvela
Aki Alestalo
Harri Kangastie (Team captain)
Lauri Outinen
Eemi Rovio
Samuel Ojala
Staff
Coach: Antti Kangas
Crew: Esko Laine
Team Assistant: Tomi Rovio