What is the status of Spain's Jon Santacana?
The Spanish visually impaired skier is trying to return to the slopes just in time for the IPC Alpine Skiing World Cup Finals and Sochi 2014 Paralympics.
25 Feb 2014
Imagen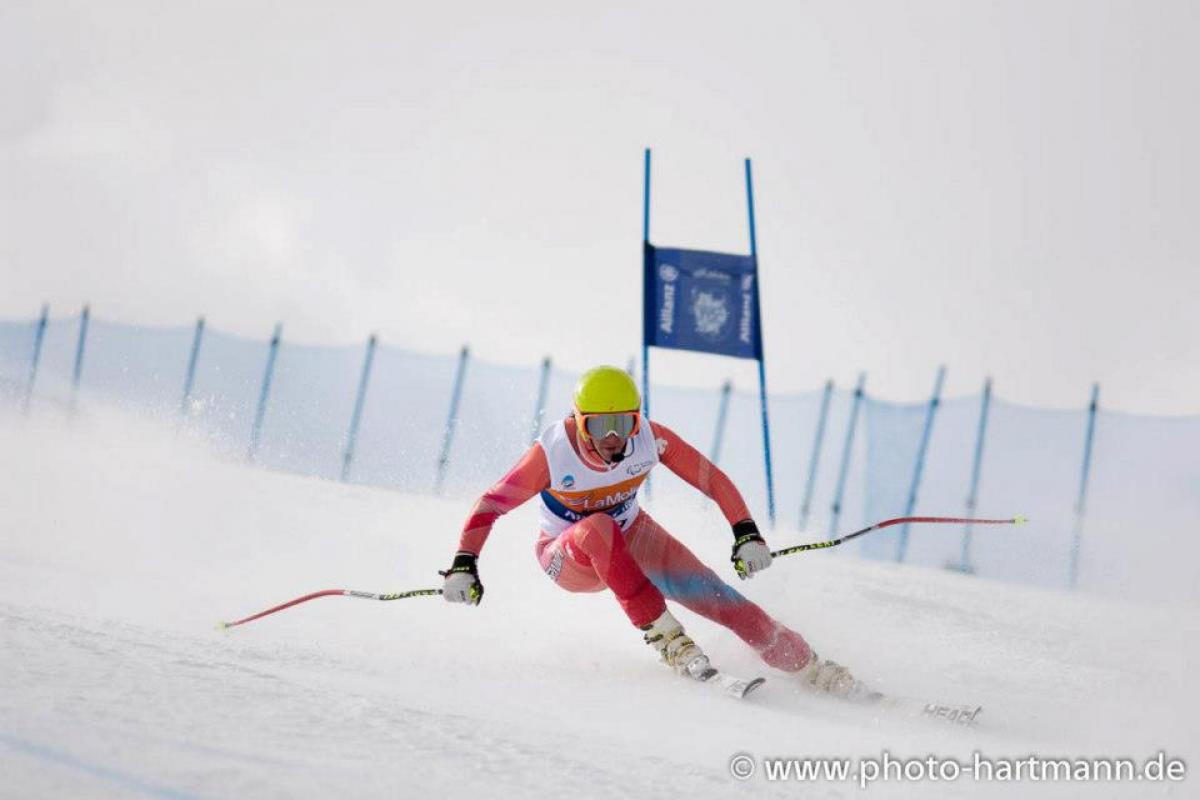 ⒸMarcus Hartmann
By IPC
"It has been a huge effort and a challenge to be ready on time for the Games. Five months ago, I could not step on my foot, and today, I'm skiing."
Spain's two-time Paralympic champion Jon Santacana has been sidelined with a torn Achilles tendon for nearly half a year.
The alpine skier, previously favoured to win many of the men's visually impaired races at the Sochi 2014 Paralympic Winter Games, is making his return to the slopes this week for the 2013-14 IPC Alpine Skiing World Cup Finals in Tarvisio, Italy.
The event will be a true test of where he stands just days away from the Paralympics.
"I'm still not fully recovered," Santacana said. "A rupture of the Achilles tendon requires seven or eight months to recover fully, and I've had just six months.
"I am excited to return to competition. I am not completely sure in which physical condition I will be since I am still recovering from the injury and have had very little training at high intensity. My return to the World Cup is above all a test to confirm my participation in Sochi."
Already named to Spain's Sochi 2014 delegation last week, Santacana has spent the last six months in hospital beds and watching his teammates from the sidelines.
The 34-year-old has yet to compete in a major event since winning three golds at the 2013 IPC Alpine Skiing World Championships on his home snow in La Molina. He had 22 stiches in his leg at one point and had has kept himself entertained while bedside by engaging with his social media followers.
"These have been very tough months, psychologically," Santacana said. "To get so seriously injured just six months before the Games has been very hard. I thought I'd be out of possibilities to compete in Sochi. I have been working very hard to recover as quickly as possible."
As a result, Santacana is unsure of where he stacks up against his rivals, Slovakia's Jakub Krako and Italy's Alessandro Daldross.
The World Cup Finals will reveal that.
"Tarvisio is for me a test and quality training," Santacana said. "I will not be at my highest level and not looking for top results. If I feel good and I see that I can compete in good conditions, then I will go to Sochi to give it my all. At the moment, good results are a second priority. The fact that I recovered to be in Sochi is a triumph already."
If he makes it to Sochi, that is a story in itself.
"It has been a huge effort and a challenge to be ready on time for the Games," Santacana said. "Five months ago, I could not step on my foot, and today, I'm skiing."