World champion leads Para canoe conversation
Conference highlights future growth of sport
23 Oct 2018
Imagen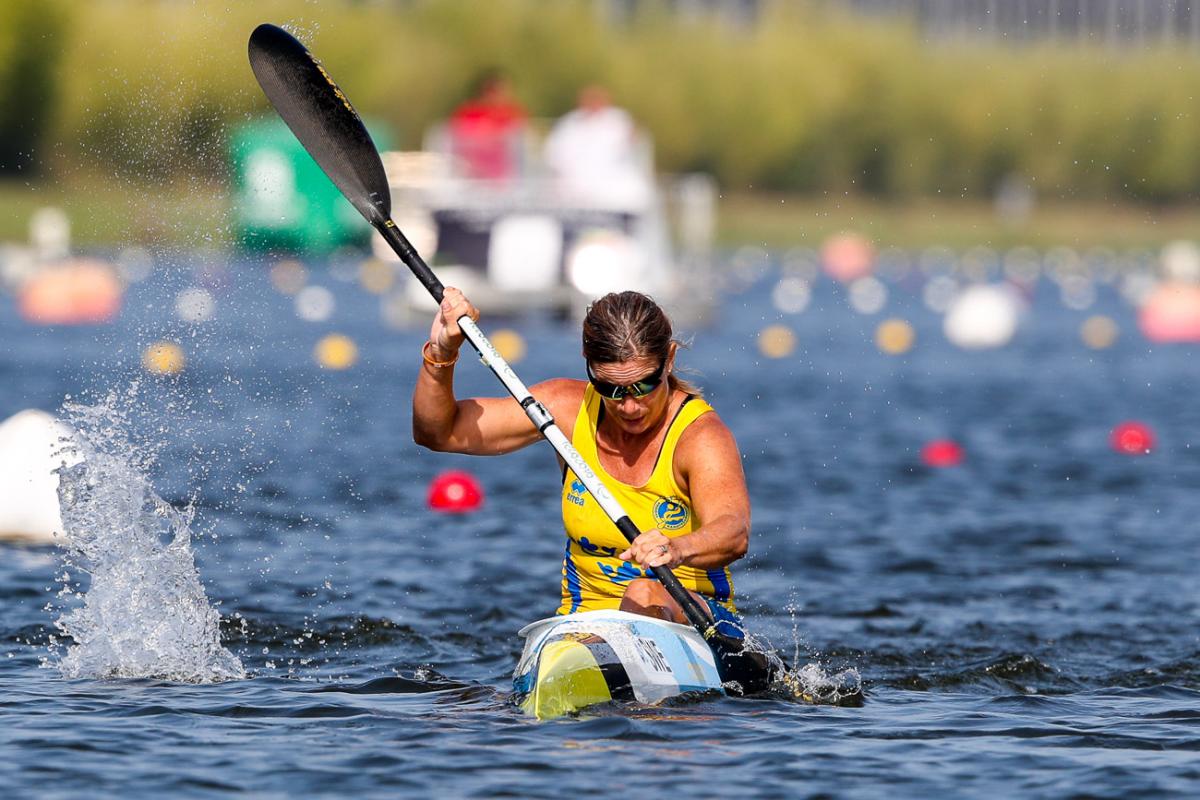 ⒸICF
By ICF and IPC
"The progression of the sport is very good to see. There is a solid foundation for the sport to grow on, it has been really positive to see how much potential our sport has."
Newly-crowned world champion Helena Ripa was one of the headline speakers as key names from the world of Para canoe gathered to discuss the future development of the sport.
The Swedish canoeist gave an athlete's perspective at the International Canoe Federation (ICF) conference, hosted by her home country in Stockholm in early October.
Ripa upset favourite Amanda Reynolds of Australia to capture the women's KL3 gold medal at the 2018 World Championships in Montemor-o-velho, Portugal. It was a sign of the shifting powers in the sport, which made its Paralympic debut at Rio 2016.
Her accomplishment was impressive considering the sport's low profile in her country, "but there are challenges in each country, to get people to do Para canoe and to raise money to compete."
"It is a big step to do Para canoe in Sweden, then to go to a World Championships," Ripa said. "You have to look at your own country and make the competition more accessible for everyone. You can have a national competition, and maybe compete with able bodies in the same classes, maybe with younger paddlers to make it more equal in time."
Ripa encouraged participants to embrace change and continue exploring new ways to bring more athletes into competition. She said this would include constant review of the classification system and the disciplines available.
Example of growth in Brazil
The new technology being pursued in Para canoe was another major area of discussion, with conference participants surprised at both the level and diversity of projects being undertaken around the globe.
Among those projects is a successful programme in Brazil focusing on tetraplegic athletes, which caught the attention of British keynote speaker and 2017 World Championship men's KL3 bronze medallist Jonathan Young.
"It has been really good to see diverse aspects of the sport, that I as an athlete don't necessarily engage with … like the work that is going on in Brazil with tetraplegic athletes competing, and things that honestly I never even considered was happening before," Young said. "It's really good to see that there is a lot more to Para canoe than the 200 metre event, but also there is a lot of knowledge going into improving the 200 metres event.
"When you combine those two, the progression of the sport is very good to see. There is a solid foundation for the sport to grow on, it has been really positive to see how much potential our sport has."
Brazil captured five medals at the 2018 Worlds, including one gold from Igor Tofalini in the men's VL2. Caio Carvalho also came close to gold, leaving with a pair of silvers in the men's VL3 and KL3.
Takeaways for everyone
Conference participants included physios, team leaders, high performance managers, athletes, researchers and recreational instructors from across 17 countries.
Other topics tackled were future trends in the sport; and exploring ways to make it more accessible for recreational and professional paddlers.
"There was something for everybody," Chairman of the ICF Para Canoe Committee, John Edwards, said. "There was information that everybody could take away, no matter their background."
"One of the emerging themes in that conference was the importance of connection to the recreational and medical rehabilitation sectors and communities. It is that connection that is going to lead to the success of Para canoe in the future."
More information on the conference can be found on the ICF website.