Anastasia Pagonis speaks out about panic attack ahead of world record win in swimming
"Mental health is 100% of the game. If you're not mentally there then you're not there at all"
26 Aug 2021
Imagen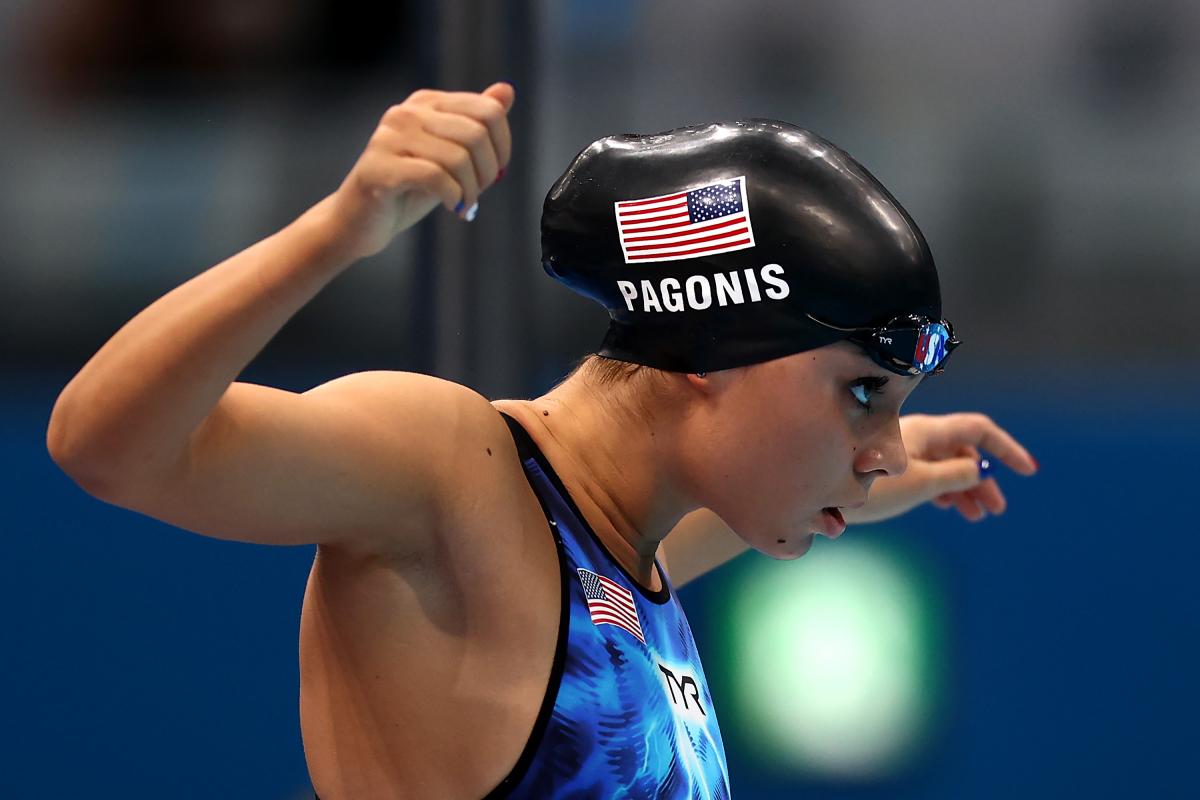 ⒸGetty Images
By Ruth Faulkner I For the IPC
Anastasia Pagonis of the USA predicted her result for the women's 400m freestyle S11. "I'm going to break the world record tonight," said the swimmer after coming first in her heat earlier in the day. And she delivered. The 17-year-old broke the world record with a time of 4:54.49.
"I knew that I always swim better at night and I kind of just needed to kind of have my 'warm up' in the morning." But while that prediction shows her awareness of what she needs to do to win, it does not show the struggles that Pagonis overcame to get it.
Pagonis admitted that she was suffering with her mental health, triggered when her swimsuit broke just before the heat, saying "I had a panic attack and I started crying because my suit ripped. And things happen, things go wrong, that's just part of being a human. Kind of just rolling with the punches is something that I have a hard time with, especially in very stressful circumstances so yeah I knew, like, hey, if I can't get this suit on, I'm not swimming. I'm not going to push to make myself even more stressed out to get my suit on so that I can't swim the rest of my races."
"You have to set boundaries for yourself and I think that's super important. I wanted to swim every single S11 event but I picked my top ones because I knew that I would get too overwhelmed and it would be too much for me.
"So I wasn't in a good mental state this morning for prelims, but as I knew as long as I made back to the finals tonight's going to be better."
Mental health has become more recognized in sports recently, with tennis player Naomi Osaka raising it when she opted out of two Grand Slam tournaments earlier this year, and Simone Biles reiterating it when she withdrew from the Olympic Games women's gymnastics team final to put her mental health first.
"I'm honestly so proud of her doing that. She's Simone Biles, come on. Some of the comments, I'm like 'eww, who are you to even say that? Are you an Olympian? No'. I'm really proud of her," Pagonis said.
"Mental health is 100% of the game. If you're not mentally there then you're not there at all, and you're not going to be able to race. So why even race at that point? That's my conclusion on it. Being mentally there is more important than being physically there."
Roommates celebrating together 
Pagonis has support and friendship in her roommate and compatriot Gia Pergolini who also went on to win gold and break the world record in the women's 100m backstroke S13 shortly after Pagonis' own win. "She's my roommate and honestly my best friend, and I'm so excited we're able to be here and we're both world-record holders," Pagonis said.
"I wouldn't want to share this experience with anybody but her. I love her like a sister and she's amazing," Pergolini reiterated.
Pergolini and Pagonis have plans to unwind and celebrate their wins together: "double vanilla ice cream in the cafeteria," said Pagonis and "drink a bunch of cans of coke zero," reiterated Pergolini.