Back to Tokyo for Britain's Caz Walton who competed in Japan in 1964
From 17 to 74, the golden memories of a multi-sport competitor
09 Aug 2021
Imagen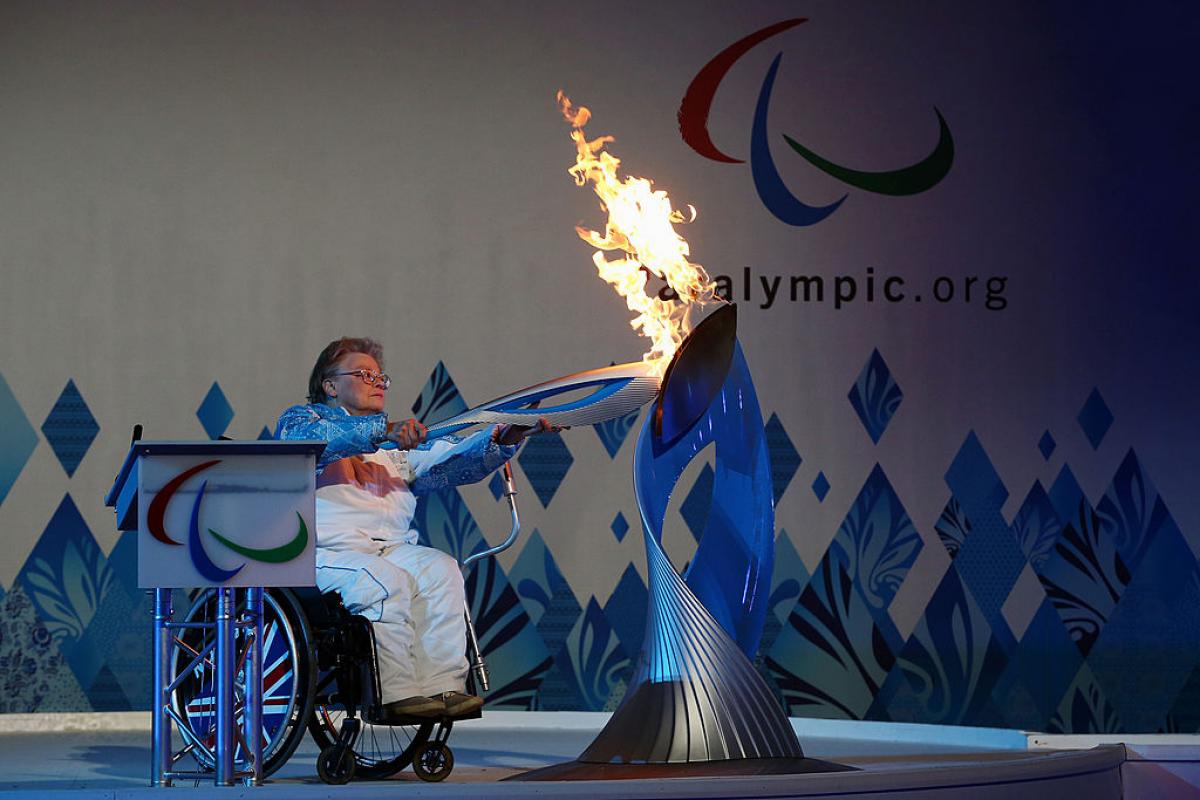 ⒸDan Kitwood/Getty Images
By AMP Media I For The IPC
Caz Walton's first Paralympic Games was Tokyo 1964, the start of a love affair which shows no signs of slowing down.
Once again the Japanese city hosts the biggest show in disabled sport and Walton, who won 10 gold medals in different sports, will be there as part of the British Paralympic team, running the preparation camp for the athletes.
It will be her 14th Paralympics Games (she missed Arnhem 1980 because of a medical emergency) and her enthusiasm has not waned at all. In fact, the longest-serving employee at the British Paralympic Association still lives and breathes sport.
Just do not ask her for a tally of 'lesser' Paralympic medals.
"I don't want to sound arrogant but if I wasn't winning I classed it as failure," said Walton. "I don't count them."
For the record, Walton also totted up two silver medals in swimming and table tennis and a bronze in pentathlon at Tel Aviv 1968, a bronze at Heidelberg 1972 in the pentathlon and three bronze medals in fencing, swimming and athletics at Toronto 1976. Final total: 17 Paralympic medals.
EARLY START
Her introduction to the Games came at short notice and the age of 17. Called up as a late replacement, Walton left Tokyo with gold medals in the slalom and wheelchair dash.
"Someone dropped out ill and I got picked for the British team," she recalled. "I remember what a warm welcome we got from the Japanese people. Racing chairs had not been invented."
Four years later and a very different experience in Tel Aviv. This time Walton was competing in athletics, swimming, table tennis and pentathlon and won gold medals in the 60m wheelchair dash, slalom and doubles table tennis. 
"We had to do as many sports as possible because it cost a lot of money to send us and it wasn't worth it if we were only going to do one sport."
So to Heidelberg where Walton's haul of four golds was a highlight. She left Germany with victories in the 60m, 4x40m relay, table tennis and foil having added fencing to her repertoire. Walton glosses over Toronto 1976 where she failed to win a gold medal – "I wasn't best pleased" and hoped to make amends at Arnhem 1980.
"Two days before the start I was in hospital," Walton said. "I had an over-active thyroid which affected my heart."
BEING IN THE MOVEMENT
Fund-raising was the name of the game in 1984 when Stoke Mandeville – where Para sport was born – took up the hosting duties at very short notice.
"We all chipped in," recalled Walton. "And I mean 'we'. Stoke Mandeville had six months notice and we had to raise money. Competitors were housed in schools, the hospital next door, everywhere. I didn't win a medal and that has to be my most disappointing moment. I was close to giving up sport but I wanted to make amends at Seoul."
She did – winning gold in the epee.
"I knew I was going to win," she said. "I failed in the foil and I had to make up for it."
Walton did not medal at Barcelona 1992 and decided to call it a day as a competitor. She was fencing team manager in 1996, 2000 and 2008 and team administrator for Paralympics GB in 2004. As she looks back on a glittering career, there is no hesitation when she picks her favourite Paralympic moment.
"It makes me cry just thinking about it. Walking into the stadium at London 2012 and the noise which greeted us. That phenomenal welcome will stay with me forever."