Happy 25th Anniversary: How Atlanta Games shaped the future of Paralympics
'It was really different because it was a changing environment I think at that time and it was one of the things that we noticed straight away'
16 Aug 2021
Imagen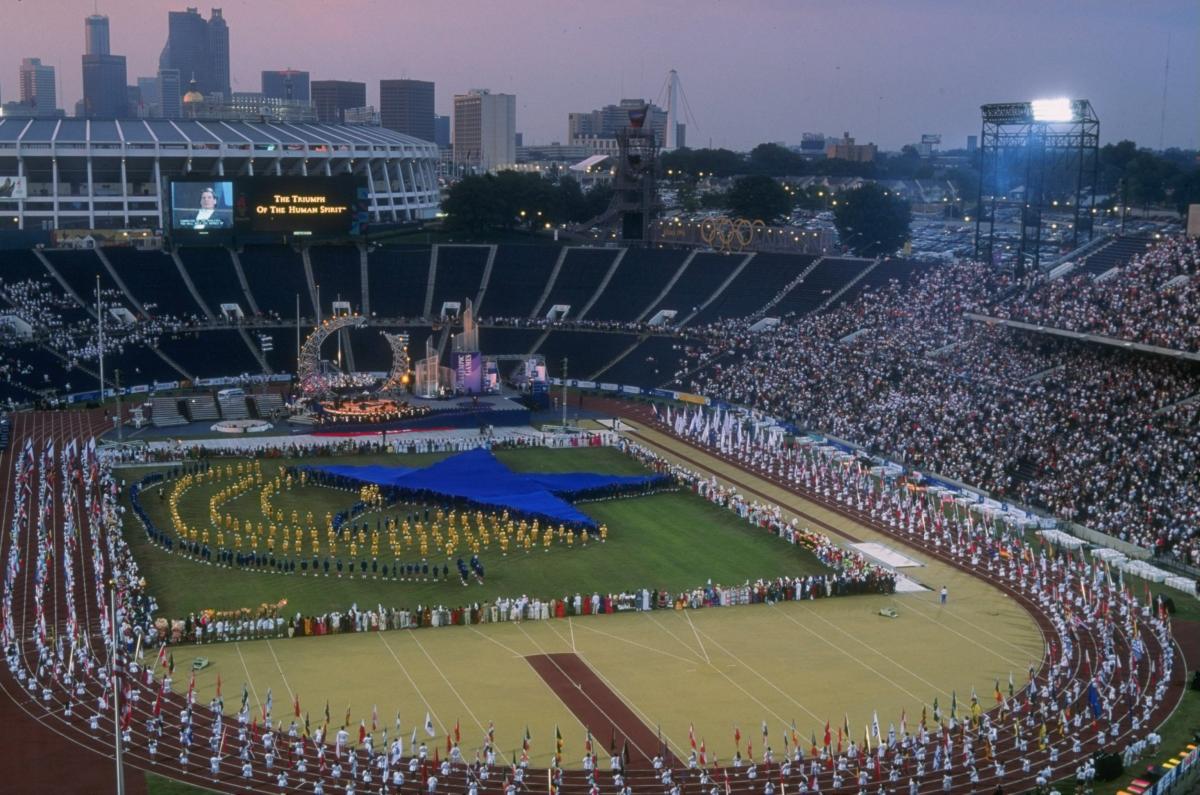 ⒸGetty Images
By IPC
Though the Paralympic Games started nearly four decades ago in 1960 at Rome, the 10th edition hosted by Atlanta in 1996 truly heralded the modern Games as, for the first time, they attracted worldwide corporate sponsorship and was televised in the United States, one of the biggest audiences for Paralympic Games, then.
These Games bagged substantial sponsorship fee, contributing to its overall budget of $81 million. The broadcast included four hours of weekend coverage on CBS and a one-hour highlights show on Sports South and Prime Network.
Though television broadcast of Paralympic Games started with the 1976 edition, it was mostly in the form of taped delayed shows which did not get the desired attention from the viewers. Also,the delayed broadcast was confined to the host country or the nearby region. Other countries mostly showed highlight packages during the Games.
The 1992 Games in Barcelona had 45 hours of live coverage that was available only in Europe.
The Games after Atlanta were all televised and received support from global sponsors — their budgets too bulging with each event so much so that the upcoming Paralympic Games of Tokyo 2020 will involve expenditure of a whopping $12.6 billion.
While the 1996 Atlanta Paralympic Games  which celebrate its 25th anniversary today, 16 August, were a success in terms of their reach and revenue, the nine days of action also witnessed some brilliant performances that further added to the growing popularity of the quadrennial extravaganza.
"They (Atlanta Paralympic Games) were awesome. It was really different because it was a changing environment I think at that time and it was one of the things that we noticed straight away. My overall impression of the Games was that they were absolutely magnificent. The actual crowd and the Games, the way they were run and my experience, that was amazing," says Australian Para swimming Hall of Famer, Priya Naree Cooper, who won six gold medals in Atlanta.
"The changing environment was incredible to watch. It all started with Atlanta and by 2000 it had become more visible. In 1992, I had just finished school and I started university and nobody at that time, when I would say that I am going for the Paralympic Games, really cared. It was just lack of knowledge of what that meant. And by the time 2000 came along, the recognition of people that were competing in the Paralympic Games and of people in general with disabilities, had changed so much. 2000 was the pinnacle Games for changing people's attitude, about their views on people with disabilities and then came 2012. London was another really key point in changing the attitude of the people." said Cooper.
While Cooper ruled the pool at Atlanta and grabbed five gold, one silver and one bronze medal in S8 classification, Louise Sauvage dominated the women's wheelchair racing events bagging four gold medals in the Games held from August 16-25, 1996.
Cooper, who had made her Paralympic debut at Barcelona in 1992, bagging three gold medals, was at the peak of her prowess at Atlanta as she surged to victory in 100m and 400m freestyle, 100m backstroke, 200m individual medley and 4 x 100m freestyle relay. She won silver in 50m freestyle and 100m butterfly (S8).
In all, the 1996 Atlanta Paralympic Games involved competitions in around 500 disciplines in 19 sports including two demonstration events. These competitions were held at 11 stadiums that had hosted the preceding Summer Olympics and five new venues specially constructed for the Paralympic Games.
A total of 3,259 competitors from 104 countries, including 2,469 men and 790 women, participated in the Games, which were declared open at a glittering opening ceremony.
In all 1,577 medals, including 518 gold, 517 silver and 542 bronze, were awarded. Host United States of America topped the topped the medals table with 158 medals including 47 gold, 46 silver and 65 bronze. Australia finished second with 106 medals (42-37-27) followed by Germany with a total medal count of 149 that included 40 gold, 58 silver and 51 bronze.
All in all, the Atlanta Paralympic Games were memorable on many counts.