Lima 2019: Five great moments
Best Parapan American Games to date leave wonderful memories
06 Sep 2019
Imagen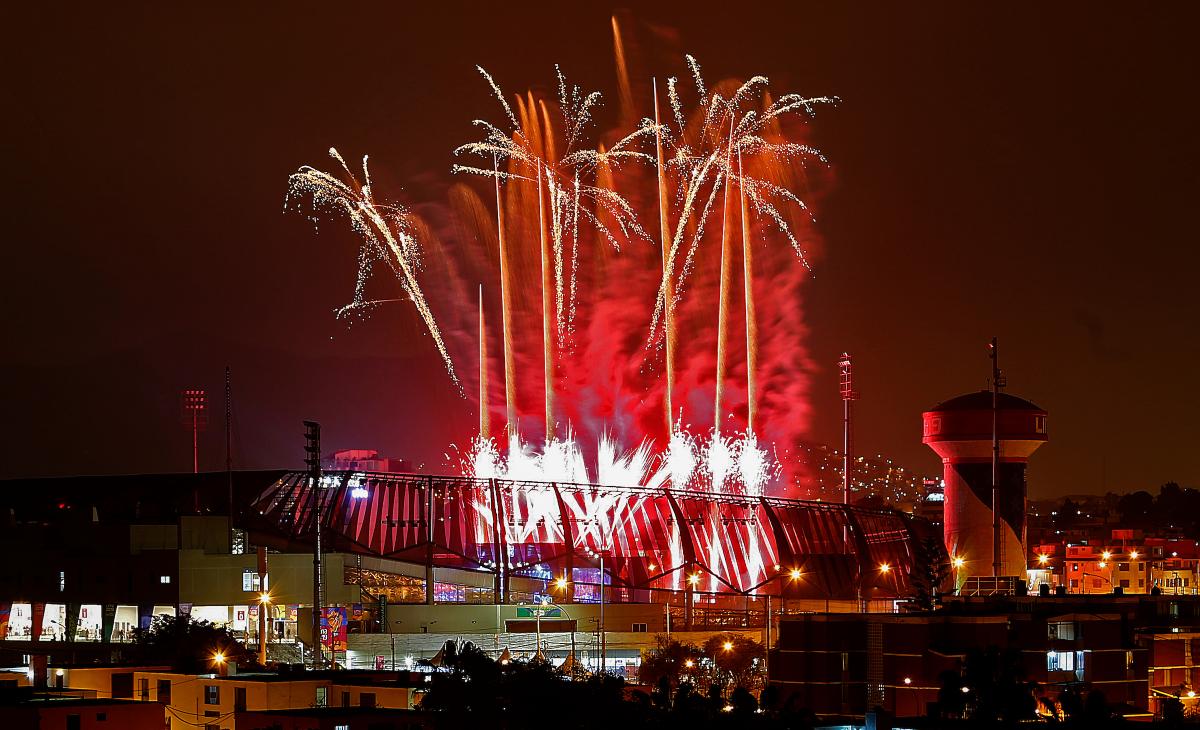 ⒸLima 2019
By NSLima2019 and APC
Lima 2019 was a massive success, with ticket sales record broken, accessible and first-class venues, and outstanding sporting performances.

Here we check out five of the best moments which helped making the sixth Parapan American Games the best yet.

1. Record ticket sales

Peru fell in love with the Lima 2019 Parapan American Games, with over 170,000 spectators attending the different venues, almost double the number of public at Toronto 2015.

Americas Paralympic Committee (APC) President Julio Cesar Avila said: ""It was highly pleasant to see how an entire city embraced this competition and turned out massively to each of the venues to support the best Para athletes in the Americas."

Peruvian Para athlete Efrain Sotacuro said that he is "very happy for the support. This is an international event, a really big one. People want to see and learn about Para sports and understand how people with disabilities can do what we do."

Argentina's wheelchair tennis world No.1 Gustavo Fernandez added: "I am very grateful to the public. I do not play in Latin America very often, and having the chance to do it with people who support you so much is exciting."

2. Peru celebrate five times

The hosts ended in 10th place in the medals table with five golds, three silvers and seven bronze, their best performance at a Parapan American Games.

Rosbil Guillen won the first in the men's 1,500m T11, while road cyclist Israel Hilario Rimas followed that up with gold in the men's time trial C1-2.

Peru's flag bearer and taekwondo fighter Angelica Espinoza took the title in the women's up to 49kg.

The remaining two golds came in Para badminton in front of packed stadiums and Peruvian President Martin Vizcarra thanks to Pedro Pablo de Vinatea in the men´s singles SL3 and Pilar Jauregui in the women's singles WH2.

3. El Salvador and Guatemala win historic golds

It took 20 years and 182kg for El Salvador to return to the top of the Parapan American Games podium as Herbert Aceituno made history for his country in the men's up to 65kg.

"This is a gift from God. To make my country win a medal again is very important. It's our first medal here [at Lima 2019], we're growing little by little, but we've made history," he said.

Para badminton player Raul Anguiano became a celebrity in Guatemala overnight after taking gold in men's singles SL 4.

"To win this gold medal was my goal, but I had to go step by step," said Anguiano. "It is so important and now I want to celebrate with my people and my family who came from Guatemala."

4. Durand and Castillo recognised

The world's fastest female Paralympian Omara Durand lived an emotional day when she received a deserved recognition from the Lima 2019 Organising Committee and the APC for her successful career.

The Cuban, who won three golds in Lima, stamped her hands on a cement plate that will later be exhibited at the VIDENA Athletics Stadium Walk of Fame along with those of the Jamaica's eight-time Olympic
champion Usain Bolt.
"I'm so excited. My coach says it's hard for me to cry, but now I was surprised by all this. I did not expect that. This moment is one of the happiest in my career," she said.

Mexican Jose de Jesus Castillo Castillo was presented with the 'José Luis Campo' Award as the Best Americas Para Athlete of 2018 in an emotional and fun held at the Parapan American Village.

Manuel Campo, Jose Luis Campo's son, and APC Athlete Representative Ileana Rodriguez in front of dozens of photographers capturing the historic moment. The 2017 powerlifting world champion received a grand ovation, especially from his fellow Mexicans.

"I am very happy for having been named Para Athlete of 2018; it is a huge honour," Castillo Castillo said. "Thank you to the Americas Paralympic Committee, to all Mexico and to those from other countries who supported me as well."

5. Youngest athlete shines in the pool

At just 12 years old, Colombian swimmer Sara Vargas was a huge sensation at the Parapan American Games by winning four golds and one silver.

"The truth is I don't think about the age, only about how much I've practised to be here. It's never too early or too late to dream big," one of Lima 2019's biggest stars said.

Full results are available on the Lima 2019 website.