Deepa Malik given International Women's Day Recognition
India's first female Paralympic medallist recognised for empowering women
08 Mar 2019
Imagen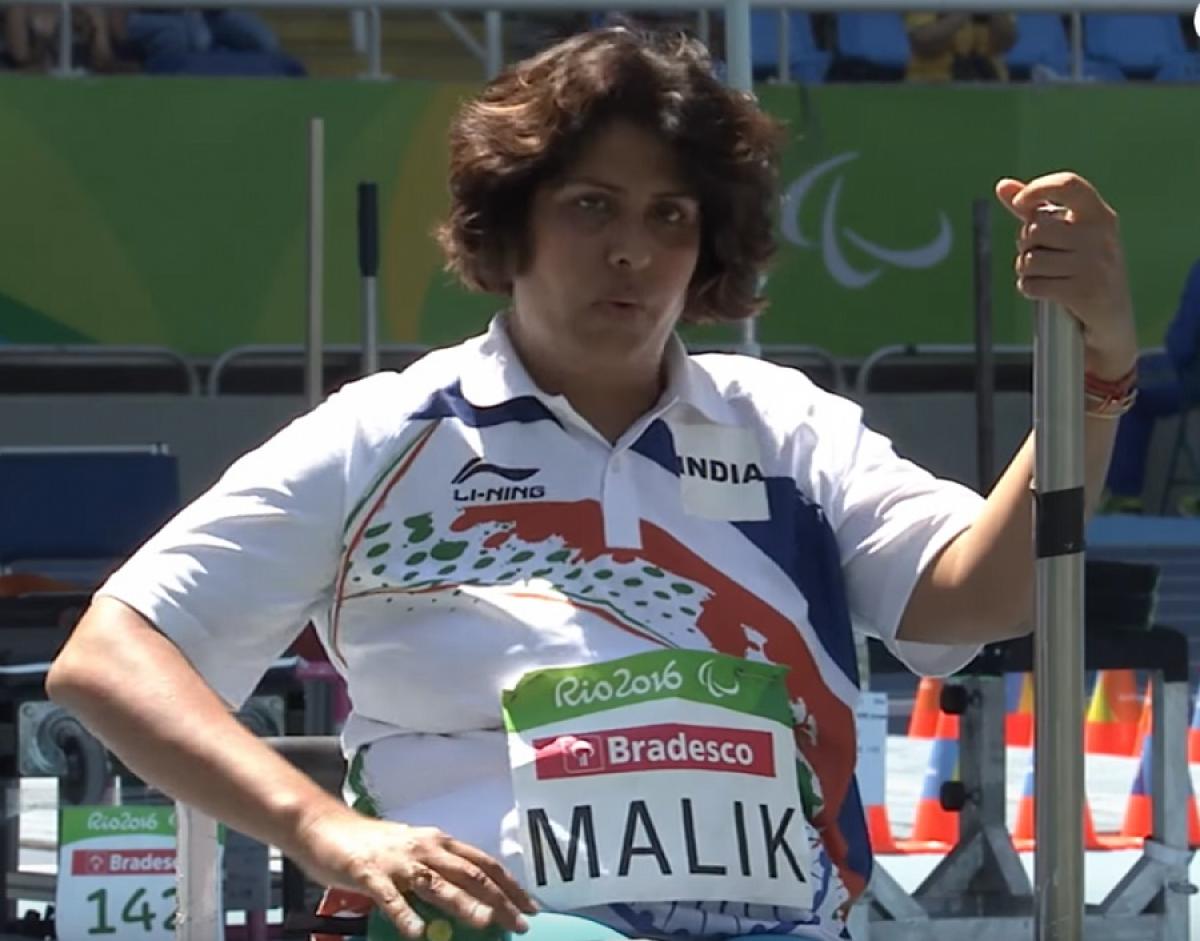 ⒸIPC
By IPC
"I am overwhelmed. It is a true validation of the journey I have had. It means a lot, but not just for me alone. I think it is a reflection of India and its women and the growth of the Paralympic Movement that we are trying to create over here. It validates that our efforts have been fruitful."
In celebration of International Women's Day on 8 March, the International Paralympic Committee (IPC) has honoured Paralympic field athlete Deepa Malik for her efforts and achievements in inspiring women in the Paralympic Movement.
Malik – India's first female athlete to win a Paralympic medal – received the 2019 International Women's Day Recognition amid a strong list of nominees. The annual honour is distributed to someone who embodies the spirit of the Paralympics and serves as a role model within the Movement for all females, from athletes to technical officials and committee leaders.
"I am overwhelmed," Malik said. "It is a true validation of the journey I have had. It means a lot, but not just for me alone. I think it is a reflection of India and its women and the growth of the Paralympic Movement that we are trying to create over here. It validates that our efforts have been fruitful."
Female pioneer
Malik made history for her country by winning silver at the Rio 2016 Paralympics in the women's shot put F53. Her personal experience toward that medal are what has driven her to passionately promote Para sport in her own country and especially show females with a disability the empowerment of sport.
"This journey of Paralympic sports has empowered me so much," said Malik, who was paralysed almost 20 years ago due to a spinal tumour treatment. "It has given me a reason to stay fit, to achieve a goal, it has given me a reason to make an impact in my country to work with the policies, it has given me the need to do something."
Outside of the competition field, Malik has been actively involved in improvement accessibility in India. She contributed toward better sports policies for people with an impairment in her role as a member of the Working Group for the Formulation of 12th Five Year Plan (2012-2017). She is a consultant for Disability Inclusive Accessible Infrastructure for Ministry of Housing and Urban Affairs 'Smart City' project.
Family inspiration
She thanked her family, friends and coaches, saying "a lot of hands come together," but especially her daughter Devika Malik, who is also a Para athlete and currently working toward her PhD at Loughborough University. The mother-daughter duo founded the Wheeling Happiness Foundation.
"It has been quite a journey," Malik said about her daughter. "She has supported me in all my papers and policies, and the work we are doing through Wheeling Happiness. That is her brainchild. And together we are supporting people with a disability and we are empowering people who need any kind of assistance that we can give for example whether it is their diet, physiotherapy, commuting maybe."
The decision to grant Malik the Recognition was made by the IPC's Women in Sport Committee (WiSC).
Rita van Driel, Chairperson of the IPC Women in Sport Committee, said:
"Apart from being a very successful athlete and first Indian female Paralympic medallist, Deepa has given back to the Movement by working to make changes in her own country.
"There is no doubt that Deepa is a true inspiration for many females not only in India but in the Paralympic Movement and beyond."
Van Driel continued: "This year it has been such an inspiration for the WiSC to read through all 20 nominations for this honour, and it has been a challenge to choose a winner. I am proud to see so much talented female leaders in the Movement!
"I thank the members for bringing these names forward but wish they will also nominate more female leaders for important roles within the Paralympic Movement in the future."
The United Nations International Women's Day takes place annually and sees organisations, groups and individuals marking the day with special events to raise awareness of the role of women in society.