Doha 2015 Prediction Panel: Who will win the men's 100m T44
As the IPC Athletics World Championships open in Doha, Qatar, our panel of journalists and coaches try predict the outcome of the one of the flagship events.
21 Oct 2015
Imagen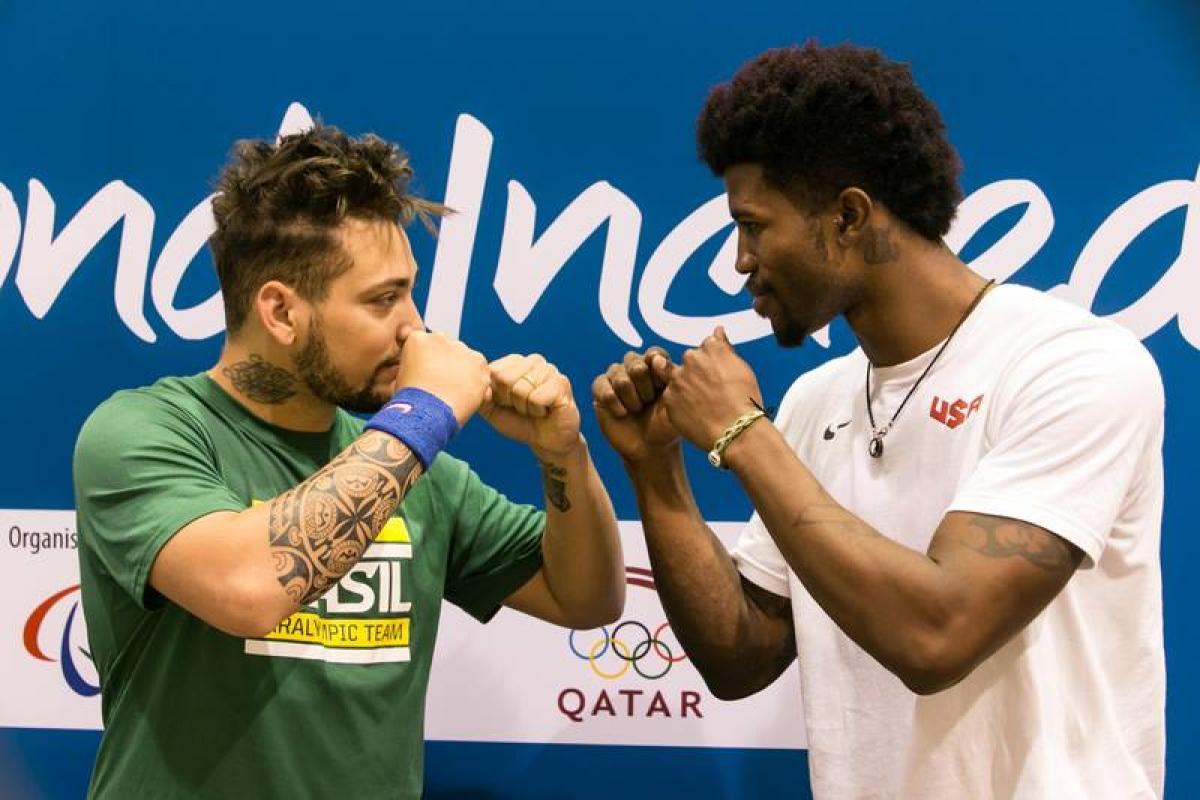 By IPC Athletics
I think that, if everyone is fit and in form, it is Browne's race to lose.
The wait is now over, but the anticipation and excitement continues to grow. With the 2015 IPC Athletics World Championships officially declared underway today (Wednesday 21 October) we ask our Doha Prediction Panel one final question.
Who will win the men's 100m T44?
Let us know what you think - send us your views with a tweet to @IPCAthletics using #Doha2015.
Doha Prediction Panel
• Ed Harry - BBC World Service athletics commentator
• Guido Bonsen – Head coach of the Dutch para-athletics team
• Danny Crates – Former Paralympic, world and European 800m T46 champion and now Paralympic commentator for British television's Channel 4.
• Iryna Dvoskina – Australian Institute of Sport para-athletics coach to multiple world champions
• Jan-Willem Buijs – Journalist and reporter for www.parasportreport.com
Ed Harry
Richard Browne. I think that, if everyone is fit and in form, it is Browne's race to lose.
I would have said that even if Jarryd Wallace was still on the start-line. What makes this still so interesting is that Alan Oliveira is racing with the single-leg amputees. Conventional wisdom says that double amputees are at a disadvantage in the shortest sprint. However, Marlou van Rhijn has shown that needn't be the case.
It all comes down to what kind of shape Oliveira is in. I'd still back Browne though. The American has a new coach, a new base in the UK and some fresh ideas.
Guido Bonsen
I think it will be a close race between Richard Browne and Alan Oliveira - I think Oliveira will win.
Danny Crates
This hurts to admit that as an 800m man, even I have become excited and enthralled by the 100m battle that has graced our track over the past few years.
First the Peacock v Browne war of words and sprinting, now Jarryd Wallace has decided to join the party, by breaking Browne's world record.
But don't rule out Oliveira, he looks like he is finally over partying since 2012 and ready to come back strong. Sadly sport can sometimes be so cruel, to both athlete and spectator. First Jonnie, now Jarryd failed to make the start line. If Browne finally captures the illusive championship gold, it will be slightly tainted by the fact that he did not beat his arch nemesis Jonnie and current world record holder Jarryd in the process.
Iryna Dvoskina
It is a hard one. I watched Richard Browne in Rio at the fastest Paralympian race and he is looking good - other boys are coming through as well.
Jan-Willem Buijs
The men's 100m T44 in Lyon 2013 was an absolute thriller between Richard Browne and Jonnie Peacock. It is a shame Peacock is injured and not able to defend his title. Richard Browne is my favourite with Germany's Felix Streng a dark horse.
Around 1,300 athletes from 100 countries will be in Doha, Qatar, for the IPC Athletics World Championships between 21-31 October. You can watch all the action live at the event website.