From podium to big screen: The Fighting Fish
'It represents the strength of the athletes who fight against their limits just to try to become the strongest in the world'
19 Apr 2020
Imagen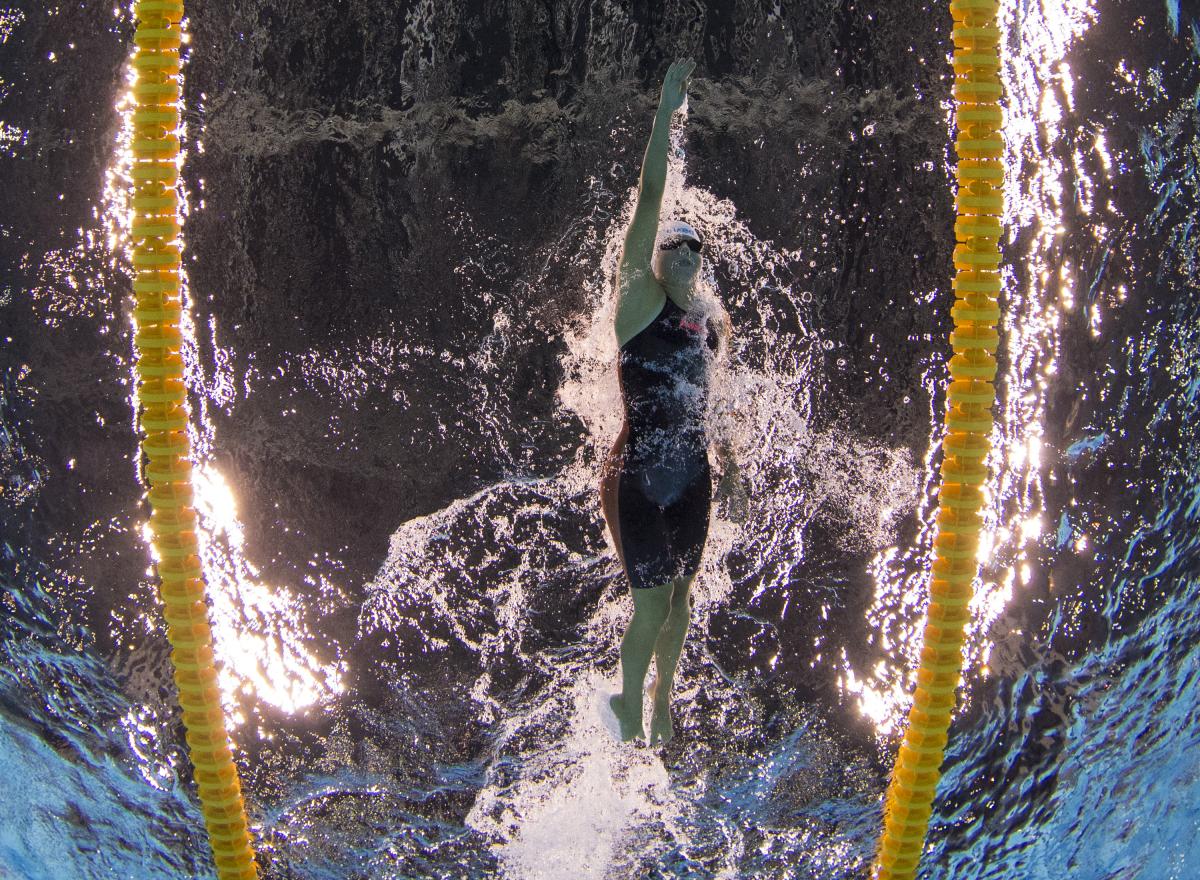 ⒸBuda Mendes/Getty Images
By Riccardo Barlaam | For World Para Swimming
I decided to shoot I Pesci Combattenti in 2015. My son Simone Barlaam was 15, and had just started training with the top Italian Para swimmers.
Though a journalist by profession, I also have a passion for endurance sports. I have finished over 40 marathons and four Ironman triathlon events. Back then, I was training for my next Ironman and had to practice swimming. 
In the long-distance triathlon races, you have to swim 3.8 km. Since I had to cross Milano to accompany Simone to training, I decided to ask their coach Max Tosin if I could also practice in the swimming pool together with the team.
Max accepted it and put me to swim in the same lane of Arjola Trimi, who then was the world champion in the women's 50m backstroke and silver medallist in the 50m freestyle S4.
After the first 50 metres, I realised I could not keep up with her, despite the fact she could not move her legs. It made me feel like I was the person with a disability, not them.
A few weeks later, during an international competition in Great Britain, Arjola set a new world record in the 100m freestyle S4. The day after, Italy's main sports newspaper Gazzetta dello Sport did not publish any news about her feat. 
A time of 1 minute and 26 seconds in the 100m freestyle without using your legs to push you is simply unbelievable. I called the newspaper but they answered they had no space, as if considering it a minor achievement. 
A kind of anger arose inside me and I felt I had to do something. I decided to produce and shoot a documentary about those guys and their preparation to the Paralympic Games in Rio. 
I talked to my wife Claudia and she agreed with the idea – although neither of us had any kind of experience with film production! But one thing I learned with those swimmers is that if you want something, you can do it. So that is how we started.
Along the way, many people, a lot of great professionals, helped us giving a hand for free in order to produce the documentary. In the end, some sponsors also joined us in this challenge and covered the production costs.
The idea to call the film I Pesci Combattenti-The Fighting Fish, came from a tattoo worn by Arianna Talamona, one of the swimmers in the movie, showing a fish widespread in Asia. 
It represents the strength of the athletes who fight every day against their limits just to try to become the strongest in the world, completely away from the spotlight. 
The Fighting Fish has been broadcast by the two main Italian Television networks RaiSport and Mediaset. We have also shown it more than 30 times around the country in film festivals, public meeting and also at schools to introduce the Para swimmers.
The visibility of the athletes and the Paralympic Movement in Italy has changed in recent years. Although there is still a tendency to favour the emotional aspects over the sporting performance.
Simone is not among the protagonists of the movie, he only appears in a few scenes. Back then, he had not joined the national Para swimming team yet and was not among the swimmers training for Rio 2016.
 
As parents, we are very proud of his sporting achievements but, also, of the way he sets himself up compared to other athletes. It is a testimony of the social values inherent to Paralympic sports. 
As a journalist, I have told and written his story before, which is also the story of our family. I have told how he passed through a story of suffering, of many surgeries and years spent in a hospital, to get where he is today and win world titles.
However, I prefer not to write reports from his swimming competitions. It is better someone else does it. 
But I am very happy to have contributed with I Pesci Combattenti to let people know more the stories of those strong guys who are champions in life before champions in the sport. 
*You can watch The Fighting Fish on World Para Swimming Facebook page on Sunday (19 April) at 8:00 PM (Central European Summer Time).