Resilience and Resolutions with Rempel
Paralympic medallist kicks off 2021 on World Para Ice Hockey Instagram page chatting with guests about self care, habits, routines, and more
02 Jan 2021
Imagen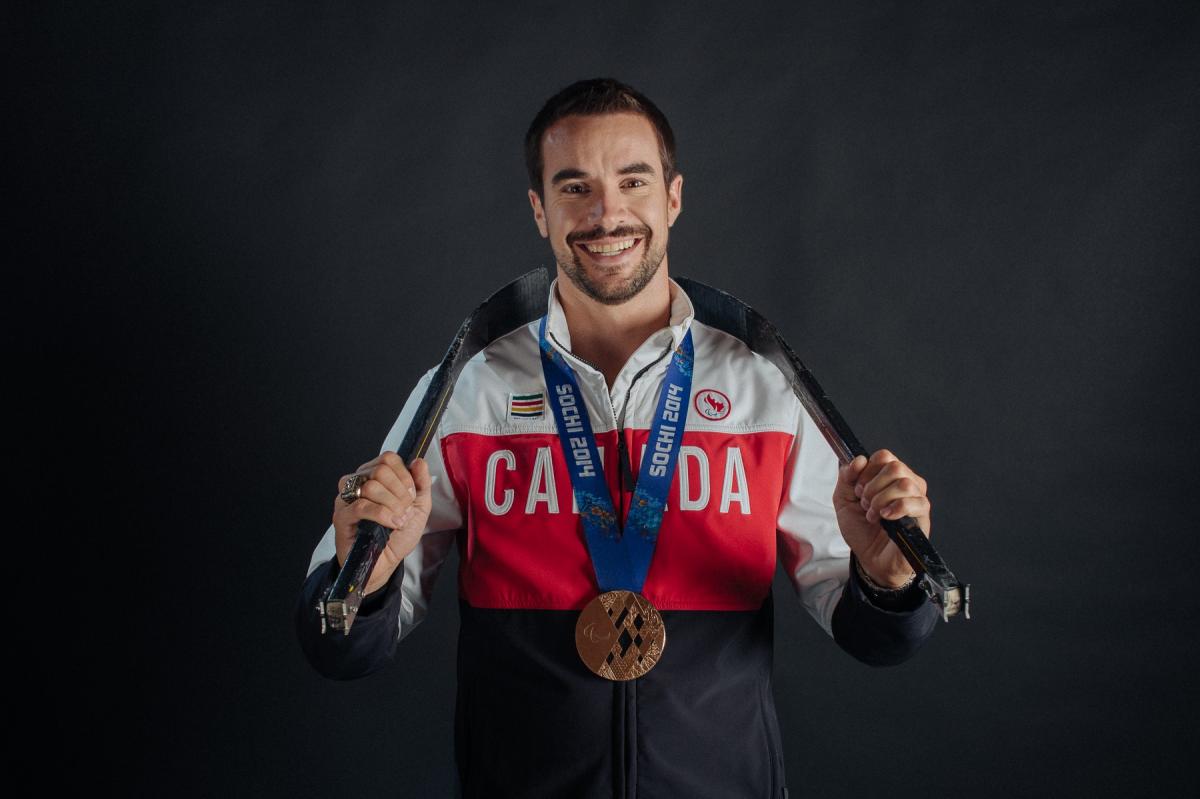 ⒸKevin Rempel
By Stuart Lieberman | For World Para Ice Hockey
To kick off 2021, World Para Ice Hockey will launch an Instagram Live series on 6 January hosted by retired Canadian para ice hockey player Kevin Rempel entitled: "Resilience and Resolutions with Rempel." 
Each Wednesday of January at 1 p.m. EST (7 p.m. CET), Rempel will chat with a guest on the World Para Ice Hockey Instagram channel about resolutions for the new year, mental resilience and taking charge of their own well-being. Topics such as self care, habits, routines, and more will be discussed during the chats.
Rempel is a 2014 Paralympic bronze medallist and 2013 world champion in Para ice hockey who has an incredible story of overcoming a tremendous amount of adversity. Paralysed after a motocross crash in 2006, he had to face unsurmountable odds while learning to walk again at the age of 23. A year later, his father, who became paralysed himself after falling from a tree while deer hunting, took his own life. 
Rempel ultimately found Para ice hockey, which has helped him turn his life around, as he travelled the world competing and inspiring thousands of people. 
Today, Rempel is focused on helping grow the sport of Para ice hockey through the team-building program, The Sledge Hockey Experience, and coaching leaders using a method he calls "The Resilience Toolbox." 
"The focus of The Resilience Toolbox initiative is to help provide athletes and individuals insights on how to create their own set of tools and strategies for high performance in life and sport," Rempel said. 
"I created this initiative to help support others during the pandemic, and provide examples that are real and relatable to both life, sport, and for people with disabilities. Whether you are new to Para sport, newly injured, or still trying to find a way to adapt and thrive in this new world we are living in, we are all looking for some form of certainty, clarity, and a roadmap to be resilient. The Resilience Toolbox can help provide you the way."
Through the Instagram series, Rempel will aim to help the Para ice hockey community develop mental resilience and an adaptable mindset during these challenging times of the COVID-19 pandemic, in addition to keys to achieving peak performance on a daily basis. 
His first live guest will be Canadian Para ice hockey captain Tyler McGregor on 6 January, followed by mental performance consultant and sports psychologist Nastscha Wech on 13 January. The third and fourth guests for the series will be confirmed at a later date.