Throwback Thursday: Baroness Tanni Grey-Thompson
The multi-Paralympic wheelchair racer recalls her final showdown at Athens 2004, where she claimed two gold medals.
22 Dec 2016
Imagen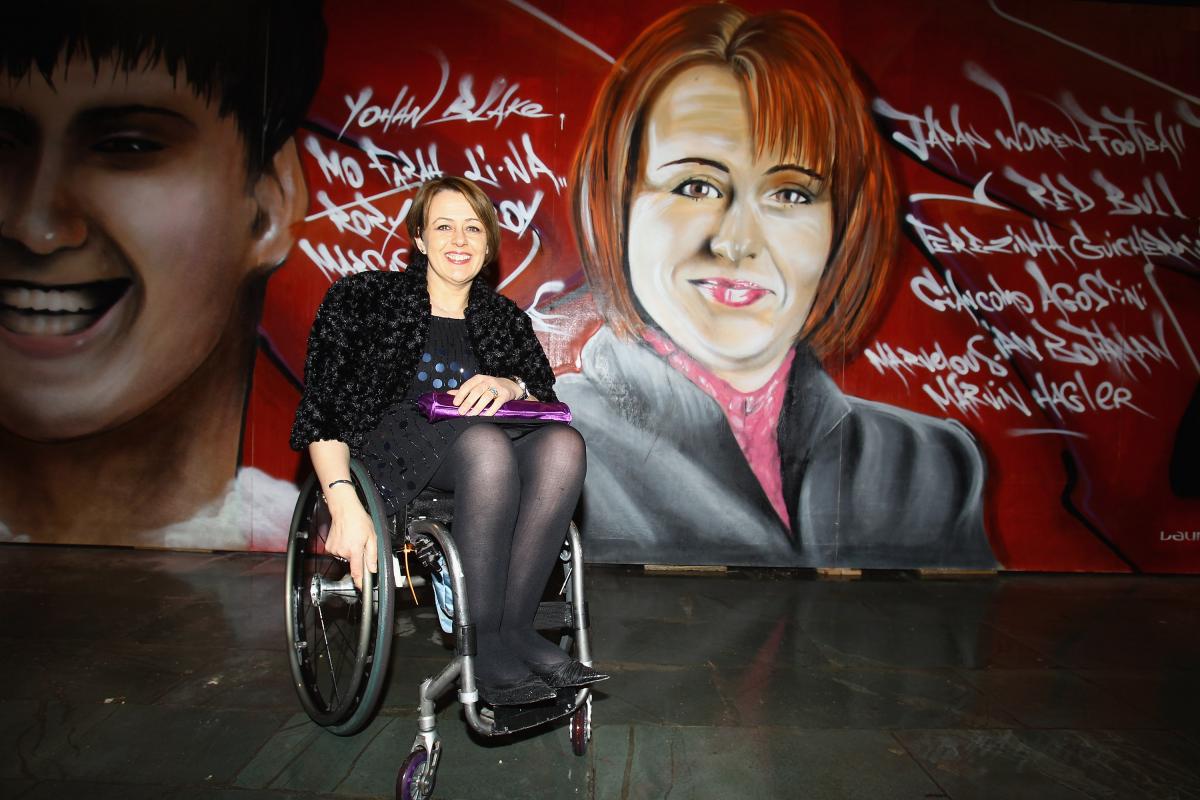 ⒸGetty Images
By IPC
"Each phase of the race is important, you get one part wrong and the race is over."
Baroness Tanni Grey-Thompson remained as Great Britain's most decorated female Paralympian ever after winning 11 golds, four silvers and one bronze over five Games, a feat only surpassed by swimmer-turned cyclist Saray Storey at Rio 2016.
The wheelchair racer capped off a staggering career with two golds in the women's 100m and 400m T53 at Athens 2004, the last Paralympic Games she took part in.
"I thought that I could win two golds, a silver and a bronze, so although I was really happy with the titles, I really wanted to go for the four medals," said Baroness Grey-Thompson about her performance in the Greek capital city 12 years ago.
"But there is nothing that you can do to effect what other people do in events."
The lead-up to those Paralympics was far from being easy, but included long and tough training sessions.
"We were training 12 to 15 times a week, 50 weeks of the year. I think sometimes people see you compete at the Paralympics or other amazing places around the world and think that is what you do all the time," explained Grey-Thompson, who in 2005 became 'Dame' for her services to sport.
"There is an element of that, but a lot of it is just really boring and repetitive. The vast majority of your time as an athlete is spent on the road or in the gym.
"I had my daughter in 2002 so I had to really pick and choose which races I went to in order to prepare because I had to take travelling with her into consideration."
Besides the competition, Baroness Grey-Thompson recalled her other experiences of Athens 2004.
"There was a lot of discussion in the press in the lead up to both the Olympic and Paralympic Games about whether they would be ready. I had competed at a demonstration race in the Olympics so knew that the village was in good shape," she said.
"When we got there for the Paralympics it was great. From an athlete perspective the things happened that you wanted. The accommodation was okay, the food was good and events ran on time. I do remember it was really hot, which I like."
The women's 800m T53 was a big disappointment for Baroness Grey-Thompson, since despite it being her strongest event on paper, she could not reach the podium.
"It did not go too well for me. It was pretty hard coming back to prepare for the 100m, which was my next final, and technically my weakest event," she said.
"When you are competing in multiple events then it can be hard to really enjoy what is going on around you as go from one event to the next."
Baroness Grey-Thompson won the 100m T53 and finished fourth in the 200m T54, before competing in the 400m T53 on the last day of competition.
"I remember that race being quite early in the morning. We were up at about 4.30am to have breakfast and then get to the track," she said.
"The BBC had decided to show my race live so knew that if I won, I did not have too long after the race to get to do the interview.
"And I do not think that I made too much sense in the interview because the 400m is such a tough event. The timing of it to get to the finish line with one push left in you makes it one of the toughest events. Each phase of the race is important, you get one part wrong and the race is over.
"I remember being relieved that I was done at the Games."
Editor's note: "Throwback Thursday" is a feature series published on Paralympic.org twice a month, bringing you some of the top Paralympic athletes of the past.