Tokyo 2020 wrap-up: Best Para swimming quotes
From teenage medallists reflecting on their first Games to how a Japanese food diet helped a swimmer to get to the podium
05 Sep 2021
Imagen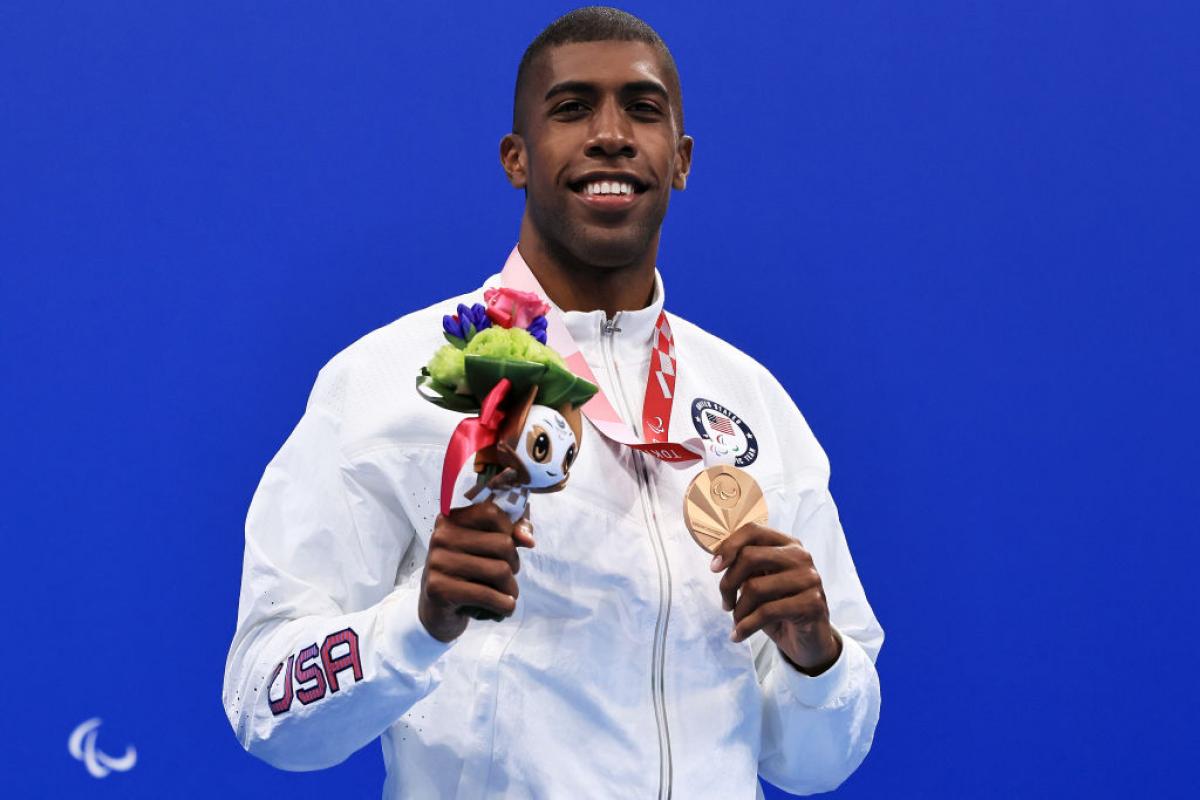 ⒸBuda Mendes/Getty Images
By OIS and World Para Swimming
A selection of the best quotes from the 10 days of Para swimming in the Tokyo Aquatics Centre at the 2020 Paralympic Games.
From teenage talents in their first Games and experienced swimmers in spectacular comebacks to the diet in Japan, the messages from friends and families, and the reactions on social media.
"There was one woman, a mother, who messaged me saying that, after watching my race, her son, who has cerebral palsy and an intellectual impairment, wanted to ride a bike for the first time ever. He said, 'If Rowan can do it, I can do it too'. I'm almost tearing up now just thinking about that."
Australia's Rowan Crothers reveals just one of the many messages of support he received on social media in Tokyo.
"I believe I've eaten so much sushi that it really helped me. Probably I got some fish DNA."
Wendell Belarmino from Brazil, who took home a medal of each colour from Tokyo 2020.
"Just fricking go. Just go, move the arms as fast as I can, kick the legs as fast as I can, keep my butt and my core tight, head down. Oh shoot, I've got to take a breath, I'm running out of air. Take that real quick, get the head back down, finish strong."
USA's Jamal Hill talking through the race strategy that gained him a bronze medal in the men's 50m freestyle S9.
"This was a good summer vacation and I enjoyed it."
Miyuki Yamada, 14 years old, on the prospect of going back to school having collected two swimming silver medals at Tokyo 2020.
"Maybe not having any experience is also an advantage. I don't know how to feel afraid, I have no burdens of expectation." 
It's fair to say 16-year-old Chinese Para swimmer Yuyan Jiang was not overawed on her way to gold in the women's 400m freestyle S6.
"I actually don't know where one gold is. It's an Athens [2004[ one, it might be in a museum."
With 29 Paralympic medals to her name, no wonder USA's Jessica Long cannot keep track of all of them.
"He was like a madman. He didn't sleep for three days."
Argentina's silver medallist Pipo Carlomagno on how his father, and former Paralympian, prepared for his son's race.
"Most parents who give birth to children with disabilities just abandon them. Sometimes they end up on the street and they become beggars. Maybe if and when they are watching the Paralympics they will realise the choice they made was really bad."
Uganda's Husnah Kukundakwe, the youngest athlete at the Tokyo 2020 Paralympic Games, hopes she can help change attitudes in her native country.
"I had to go with gold. I have been manifesting gold in my head for almost nine years, this has not been a lack of trying. So I was like, 'now is the time, we're going gold'."
Mallory Weggemann from USA after she claimed Paralympic gold for the first time since London 2012 by winning the women's 200m individual medley SM7 wearing gold nail polish.
"I talk to some of my mates at home and I understand that what we do is inspiring people because we are missing parts of our bodies and so on. But to us it's just everyday life. We drive a car, we work and all that sort of stuff. We just try to do our best to fit into the world and with our sporting career as well."
Australian Para swimmer Grant Patterson reflects on life as a Paralympian role model after he took bronze in the men's 150m individual medley SM3.