#WorkoutWednesday: Richard Browne
The 100m and 200m T44 world record holders guides us through his average training day.
24 Jun 2015
Imagen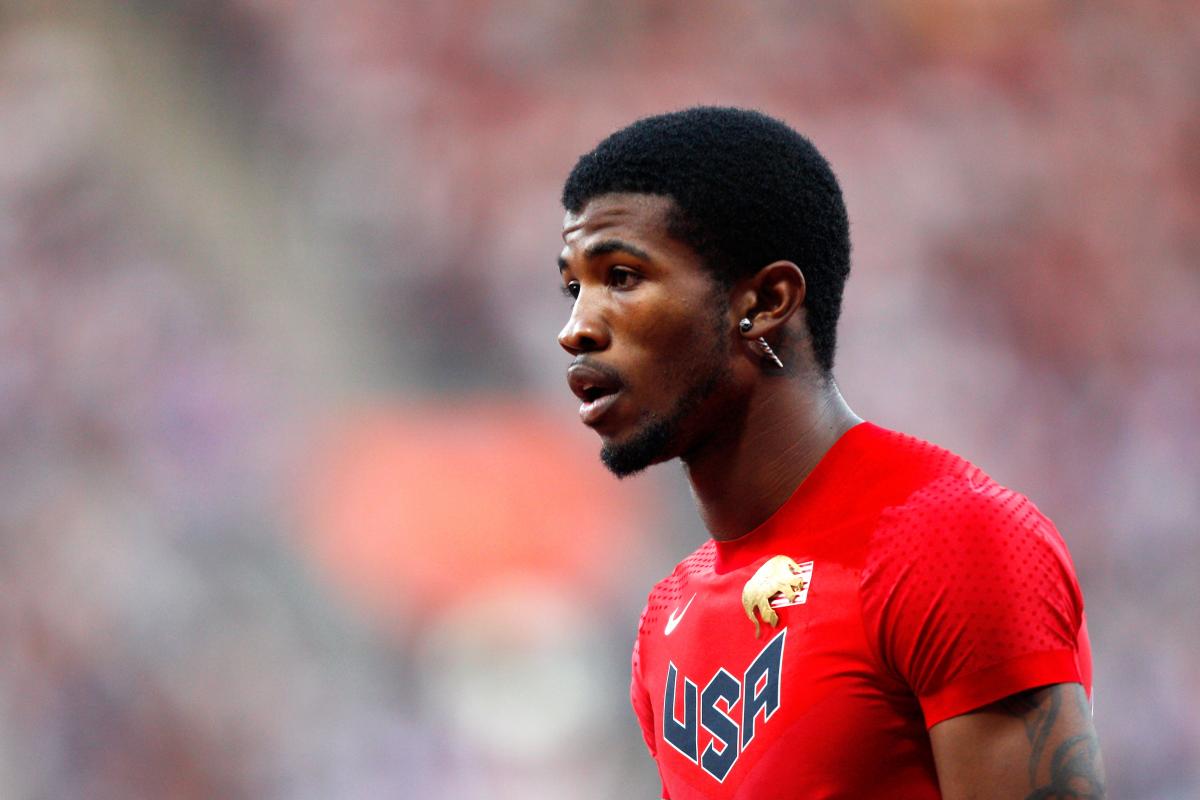 ⒸGetty Images
By IPC
The USA's world and Paralympic silver medallist Richard Browne clinched an impressive sprint double at last weekend's (20-21 June) US Paralympics National Championships in Minnesota, USA, as he won both the 100m and 200m T43/44 national titles in championship record time.
The 23-year-old, who also won the USA Track & Field Para-Athlete of the Year award in 2014, holds the T44 world records in both sprint events and currently tops the world rankings too.
As he prepares to chase his first major championship gold medals at this year's IPC Athletics World Championships in Doha, Qatar, Browne talks us through his 'Workout Wednesday' – and just what it takes to be one of the fastest para-athletes in the world.
Richard Browne's Workout Wednesday
I usually wake up around 06.30, every morning, regardless of what day it is. I'm used to it now. I'm one of those people who looks at the clock and thinks 'I've got about five more minutes...let me just lay here for a second or two...' but once I'm up, I'm up. I'm very energetic.
I usually eat oatmeal, banana and muscle milk for breakfast; I try to stay light before practice, and shower before I head out the door. I live in an apartment in Orlando so it's a 30 minute drive to the track. Practice is at 09.00, so I have to be out of the door by 08.00 to be there on time because if you're late you have to do heel hops, and I'm not doing no heel hops!
I talk with my kids before I do anything at the track - my son calls me before he goes to school, and then I get my day started. We do a walk lap to warm up. We have a really big group – we talk, we laugh, we check up on each other and see what's going on. We do a 400m warm up lap, and maybe six 100m strides.
I like the days when we do block starts. We usually do about eight competitive block starts and we have a work out with quick sprints. If we come in with the times coach sets, then we only have one set. If we don't hit the times we have to keep practicing. It's really competitive and really fun, just like a track meet. We have championships, like if you win the most block starts you win the championship, but Justin Gatlin always wins!
We are usually on the track until 12.30 or 13:00 – about three and a half hours. We'll hydrate and do what our bodies need to do to recover then we go straight to the weight room, and we're in there for about two hours.
Every day we have some form of treatment whether it's yoga, or a massage, or chiropractor. Whatever it is, our coach Dennis Mitchell makes sure we take care of our bodies. Especially when it's so hot outside, and we're training in about 90 degree weather with 100 per cent humidity. It really takes its toll on your body, so you have to make sure you're hydrated, and nutrition is really important too.
After treatment I usually go spend time with my baby, Brooklyn. I usually see her every day, she's one-year-old. She's talking and walking, she's in a really active phase. Usually I just go home because after training I'm extremely tired. Later on I try to do some kind of research, like watching videos, but usually I play 'Clash of Clans'. It's an App on your phone, it's a strategy - kind of like 'Game of Thrones'.
I love to cook, maybe fish or something like that. I've been cooking for a long time. Ever since becoming a parent too I try to put my own little twist on what my Mom used to cook. It would basically be my Mom's recipe and I add a little something. A lot of the time my Mom's recipes are something you can't eat anyway - I'm from the south! I try to eat as healthily as possible.
After dinner it's usually sports centre time. I watch any sport on television, whether its baseball, soccer, golf, tennis – I'll watch anything that's sports related. I'm a Liverpool fan, I'm a Barcelona fan, Lionel Messi's my favourite soccer player in the world. I try to stay up on cricket. I watch rugby sometimes – I didn't know USA had a rugby team; I've been trying to get up on that too.
I usually meditate a little bit and get all my worries and concerns off and then I go to bed around 22.30. I like to be in my bed pretty early; that rarely happens. I try to be asleep by midnight, but I toss and turn. When I'm out on the road it's hard to go to sleep, especially being away from my family, but Dennis is an awesome coach and when you have an opportunity to train with somebody with his pedigree you take it. It makes me a better person, a better competitor and a better runner.
Richard Browne will be one of 1,400 athletes from over 100 countries lining up at the 2015 IPC Athletics World Championships in Doha, Qatar, between 22-31 October.
You can follow him on Twitter @winged_foot