World Shooting Para Sport proposes changes aiming at Los Angeles 2028
Proposal are to add new disciplines for vision impaired shooting and Para trap in case sport is confirmed as part of the Paralympic Games programme
26 Oct 2020
Imagen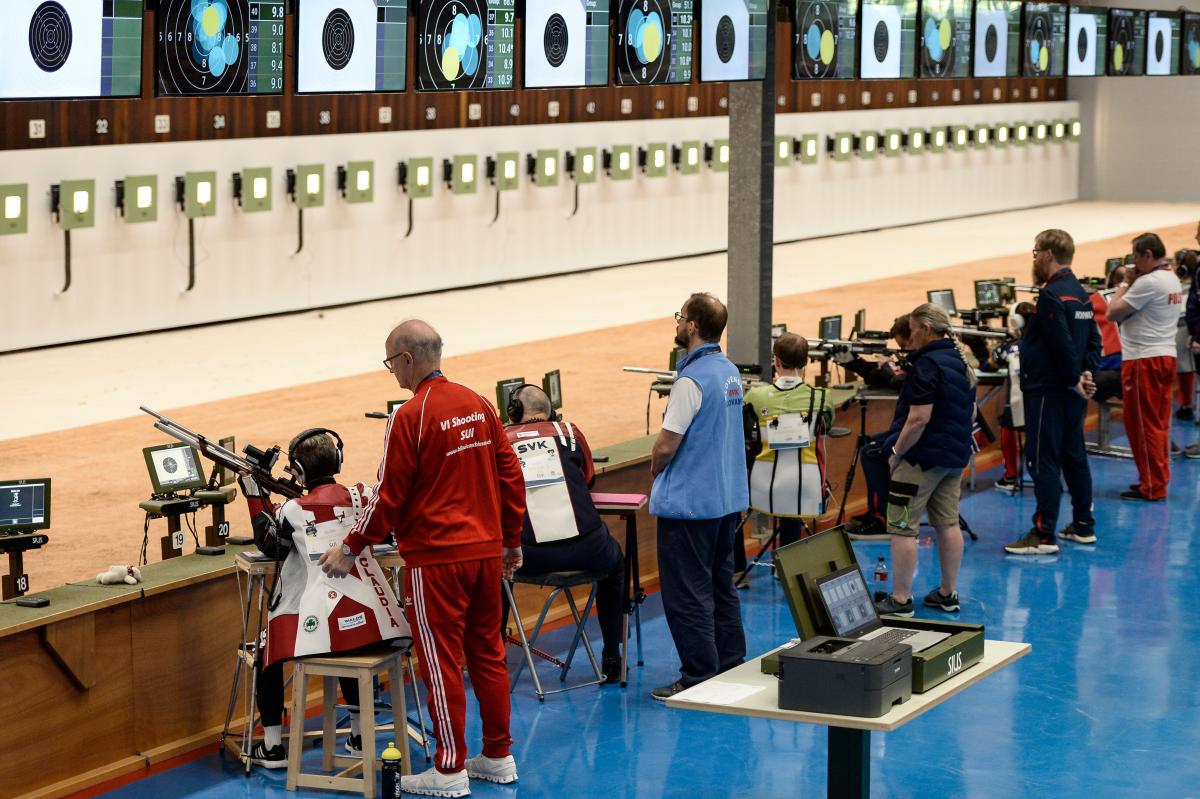 ⒸNarelle Spangher/Sydney 2019 LOC
By World Shooting Para Sport
World Shooting Para Sport has launched a survey for athletes, coaches, National Paralympic Committee and National Federation representatives about the proposed changes aiming at the Los Angeles 2028 Paralympic Games.
Shooting is not yet confirmed on the LA2028 programme but will apply to be included in the Games programme along with all other sports when the application is available in 2022.
The changes are to add new disciplines for vision impaired (VI) shooting and shotgun (Para trap)  to the programme while slightly altering the existing rifle events.
A survey link has been sent out to the shooting Para sport community to provide their feedback until 30 November.
World Shooting Para Sport proposal is to combine the R1/R2 events and the R7/R8 events in order to have these quotas available for the additional events.
The new R1/R2 and R7/R8 events will also be mixed gender instead of separate male and female events. 
While there will be fewer medals available in the new programme for these Para athletes, the total number of events and medal opportunities for SH1 Rifle will not change. 
"The key change here is that these medal events will become more competitive with the increased number of competitors in each event," Tyler Anderson, World Shooting Para Sport Senior Manager said. 
"It is important to us that with these proposed changes SH1 rifle athletes still have the opportunity to win medals in four different events - this has not changed. The main aim of this change is to provide additional medal opportunities for our new and growing athlete populations," Anderson added.  
Sydney 2019 debut
World Shooting Para Sport first adopted Para trap in 2017 providing new opportunities for physically impaired athletes. 
In Para trap, competitors use a shotgun to hit 'clays' which are propelled into the air from machines on the ground. The first Para Trap World Championships took place in Lonato del Garda, Italy in 2018.
VI shooting officially joined World Shooting Para Sport in 2019. Both VI and Para trap were added to the World Championships programme for the first time last year in Sydney, Australia where it was the second World Championships for Para trap.
In VI shooting, athletes use an audio signal to guide them in their aiming, with the audio signal rising in pitch as the point of aim moves nearer to the centre of the target.
About the new disciplines, Anderson added:
"VI shooting gives us an exciting opportunity to expand how we showcase our sport to the world and allows us to grow our sport by welcoming a new athlete population. Shotgun is very much a part of our shooting sport family and allows us to reach new stakeholders and grow our sport together." 
The new proposed Paralympic Games programme: 
Pistol - (no change)
P-1 - Men's 10 metre Air Pistol SH1
P-2 - Women's 10 metre Air Pistol SH1
P-3 - Mixed 25 metre Pistol SH1
P-4 - Mixed 50 metre Pistol SH1
Rifle - combined R1/R2 and R7/R8
R1/2 - Mixed 10 metre Air Rifle standing SH1
R3 - Mixed 10 metre Air Rifle prone SH1
R4 - Mixed 10 metre Air Rifle standing SH2
R5 - Mixed 10 metre Air Rifle prone SH2
R6 - Mixed 50 metre Rifle prone SH1
R7/8 - Mixed 50 metre Rifle 3 Positions SH1
R9 - Mixed 50 metre Rifle prone SH2
Shotgun (Para trap) – Addition of 3 events
PT1 - Mixed Trap seated SG-S
PT2 - Mixed Trap standing (lower limb) SG-L
PT3 - Mixed Trap standing (upper limb) SG-U
Rifle (VI) – Addition of two events
V IS - Mixed 10 metre Air Rifle standing SH VI
V IP - Mixed 10 metre Air Rifle prone SH VI