2021 recap: newcomers and legends shine in unforgettable year in the pool
First World Series in Paralympic year and Madeira Euros pave the way to fantastic ten days at the Tokyo Aquatics Centre
21 Dec 2021
Imagen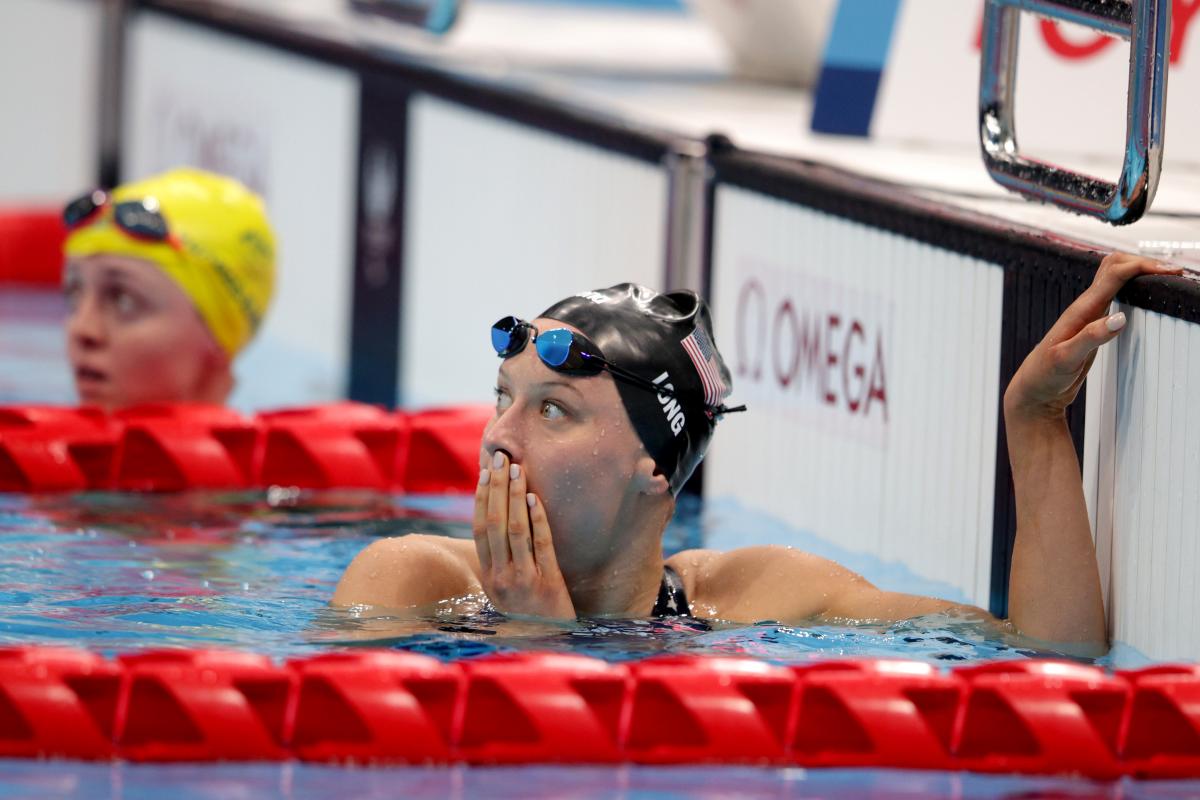 ⒸAdam Pretty/Getty Images
By World Para Swimming
How do you recap a season with so many events, achievements, and stars? World Para Swimming dared to try and the result you find here below. 
From the return of the World Series all the way to the Paralympic Games in Tokyo with a connection in Madeira Islands, these are moments to be remembered.
WORLD SERIES IN FAMILIAR WATERS
Twenty-one countries represented by 92 swimmers travelled to Sheffield in April marking the kick-off of the 2021 World Series season – the first to take place in the year of the Paralympic Games.
As the previous year, the 2021 edition was also impacted by the COVID pandemic but still went ahead in four cities. Lewisville, USA and Lignano Sabbiadoro, Italy hosted simultaneous events right after Sheffield. 
As in previous years, the German capital Berlin wrapped up the season in June.
The host nations took advantage of the familiar waters to produce some of the best performances of the 2021 Series, like Great Britain's Stephen Clegg in Sheffield, USA's Evan Austin in Lewisville and Italy's Antonio Fantin in Lignano.
It was a different story in Berlin though. Germany's Taliso Engel did have a week to remember but it was Cyprus' Karolina Pelendritou who stole the show. The 34-year-old set three world records in her debut as a S11 swimmer. 
"I did not expect all these results and world records, I am really happy and satisfied. My next stop is Tokyo and hopefully I can medal there," Pelendritou said.
And so she did taking the gold medal in the women's 100m backstroke SB11 in Japan – Cyprus first Paralympic gold since Pelendritou's gold at Beijing 2008.
But before Tokyo there was still one major event in the season as athletes prepared for the Paralympic Games: Madeira 2020.
WORLD CHAMPIONSHIPS' REHEARSAL
The Portuguese Island had to wait one year to welcome athletes for the European Open Championships. The venue is the same that will host the Madeira 2022 World Championships. The faces on the top of the podium may as well repeat next year.  
The Italian Para swimming team was responsible for 34 gold medals and six world records in seven days. Giulia Terzi with seven medals, Simone Barlaam and Carlotta Gilli with six each were the main stars in the team.
Ukraine's Yelyzaveta Mereshko was another swimmer to fly home with seven medals in her luggage while Maksym Krypak made the Ukrainian national anthem play six times winning all of his events. 
Belarus' Ihar Boki continued his impressive winning streak taking six gold medals and breaking two world records. 
As an Open Championships, the Euros also received guests from outside Europe. Brazil's Gabriel Bandeira made his international debut taking six golds and paving the way for a successful Paralympics.
Hosts Portugal waited until the last day to celebrate their gold medal with Susana Veiga, a one to watch at the 2022 Worlds. 
NEWCOMERS AND LEGENDS SHINE IN TOKYO
Those were emotional ten days at the Tokyo Aquatics Centre. 
First and foremost for the hosts. Japan finished the Rio 2016 Games without a single gold medal in any sport and right on day one Takyuki Suzuki put his country back on the top of the podium. 
A Paralympic champion in Beijing 2008, Taka Suzuki triumphed in the men's 100m freestyle S4 in Tokyo and then added other four medals to his tally.
Naohide Yamaguchi took Japan's second gold in the pool in the men's 100m breaststroke SB14. The third and final victory came in the last day when multiple world champion Keiichi Kimura took his first-ever Paralympic gold after four Games in the men's 100m backstroke S11.
Kimura bursting into tears on the podium was one of the most memorable images of Tokyo 2020.
That final day once saw Ukraine's Maksym Krypak finish as the most awarded athlete at the Games with his fifth title and seven medal overall. 
USA's Jessica Long became the most successful active Para swimmer taking her medals count to 29 with 16 gold following her six podiums in Japan (including three victories).
"The only thing I told my family – I said I just want to bring home a gold medal from Tokyo, that would be considered a success for me," said Long who made her debut at Athens 2004 when she was only 12.
Brazil's legend Daniel Dias made his farewell at the Games with three bronze cementing his position as the most medalled male Para swimmer in history (27 in total, 14 golds).
There were more farewells as Australia's Ellie Cole and Great Britain's Ellie Simmonds announced Tokyo was their last Games. 
Japan also saw first gold medals to new Para swimming stars such as Italy's Simone Barlaam, China's Jiang Yuyan, Spain's Marta Fernandez and USA's Para swimmer/social media influencer Anastasia Pagonis. 
The Chinese team topped the medals table for the third consecutive Games with 17 triumphs and 56 podiums in total.
"China's Para athletes are very bold, they dare to go out there and fight for it," explained Paralympic champion Wang Jingang after his victory in the men's 50m butterfly S6.