August: Six World Championships to watch
With six World and four regional Championships, and major winter sport events, August will be a busy month for para-sport.
02 Aug 2013
Imagen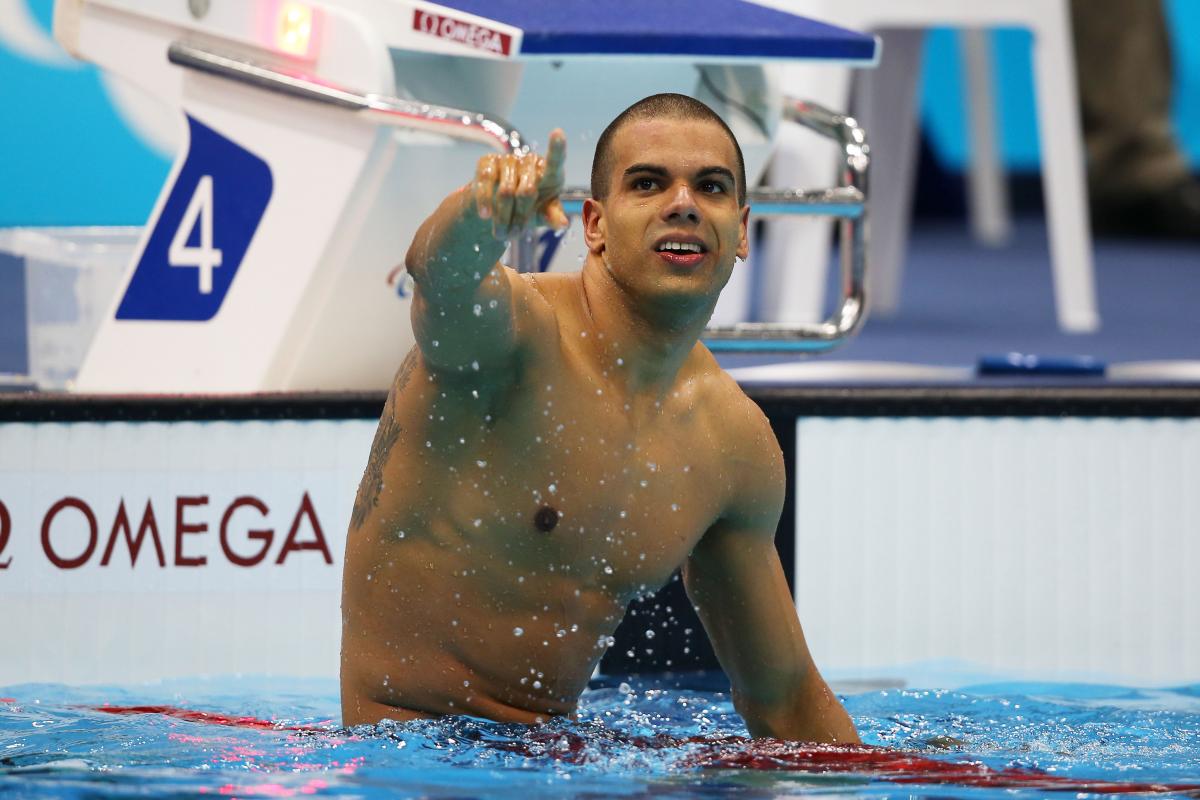 ⒸGetty Images
By IPC
With the summer season winding down and the winter season starting up, August will provide para-sport fans around the world with non-stop action.
August may arguably be the busiest month of 2013 for major para-sport events around the world, as it will include six World and four regional Championships, in addition to some major winter competitions. Here are the top events around the world to keep your eyes on this month.
World Championships
IWAS Wheelchair Fencing World Championships (7-12 August in Budapest, Hungary): This will be the largest gathering of international wheelchair fencers from London 2012 and will include individual and team events in the epee, sabre and foil disciplines. Top athletes to watch include: Hong Kong's Yu Chui Yee, Italy's Beatrice Vio, Ukraine's Anton Datsko, China's Yijun Chen, France's Romain Noble and Hungary's Zsuzanna Krajnyak.
IPC Swimming World Championships (12-18 August in Montreal, Canada): Nearly 500 athletes from 60 countries will hope to make a splash in Montreal, with the event drawing top names in Great Britain's Ellie Simmonds, USA's Jessica Long and Canada's Benoit Huot. The Brazilian duo of Andre Brasil and Daniel Dias will be there, as will Australia's Matt Cowdrey and New Zealand's Sophie Pascoe. All action will be streamed live on the IPC's YouTube channel.
IFDS Disabled Sailing World Championships (22-30 August in Kinsale, Ireland): The Kinsale Yacht Club will play host to competition across all three disciplines: Single-person keelboat (2.4mR), two-person keelboat (SKUD18) and three-person keelboat (Sonar). Look out for Great Britain's Helena Lucas in the 2.4mR competition and the Norwegian trio of Aleksander Wang-Hansen, Marie Solberg and Per Eugen Kristiansen in the three-person keelboat event.
World Rowing Championships (25 August - 1 September in Chungju, South Korea): Can Great Britain's Tom Aggar claim the top of the podium once again? Will Ukraine's Alla Lysenko reassert her dominance? Will the USA's Rob Jones and Oksana Masters continue their journey to the top? All of these questions and more will be answered at this year's largest rowing event.
ICF Canoe Sprint World Championships (27 August - 1 September in Duisburg, Germany): This will be the first major stop for canoeists on the road to Rio 2016, where the sport will make its Paralympic Games debut. If you need a name to watch, look no further than Brazil's Fernando Fernandes, already a three-time world champion.
UCI Para-Cycling Road World Championships(29 August - 1 September in Baie-Comeau, Canada): There will be time trials, road races and a handcycling mixed relay on the streets of Baie-Comeau, which are expected to draw big names such as Italian Alex Zanardi, Canadian Robbi Weldon and Czech Jiri Jezek.
Regional championships
America's Cup of Wheelchair Basketball (2-8 August in Bogota, Colombia): Ten teams will try to qualify for next year's men's World Championships, including: Argentina, Brazil, Canada, Colombia, El Salvador, Mexico, Nicaragua, Puerto Rico, Venezuela and USA.
BISFed Boccia Americas Championships (2-9 August in Kansas, USA): Argentina, Brazil, Canada, Colombia, Mexico, South Africa and the USA will all take part in the region's biggest boccia event of 2013.
IWRF Wheelchair Rugby European Championships (10-18 August in Antwerp, Belgium): Europe's 12 best teams will all try to make a name for themselves ahead of the 2014 World Championships.
ECCO FEI Para-Equestrian European Championships (19-25 August Herning, Denmark): This will be the largest sporting event of the year in Denmark, and while Austria's Pepo Puch and Great Britain's Sophie Christiansen have already found the spotlight, the host nation's Stinna Kaastrup hopes to make a name for herself here.
Also, don't forget …
International Ice Sledge Hockey "4 Nations" Tournament/Sochi 2014 Test Event (26 August - 1 September in Sochi, Russia): The event will include teams from Canada, Czech Republic, Norway and Russia.
IPC Alpine Skiing World Cups (22-23 August in Coronet Peak, New Zealand and 26-27 August in Mt. Hutt, New Zealand): These are the first two events of the 2013-14 alpine skiing season, which will culminate with the Sochi 2014 Paralympic Winter Games.
Related Images