Bermuda jump onto international boccia stage
Next weekend's Americas Cup will be just the third international event for Bermuda's boccia team.
30 Jul 2013
Imagen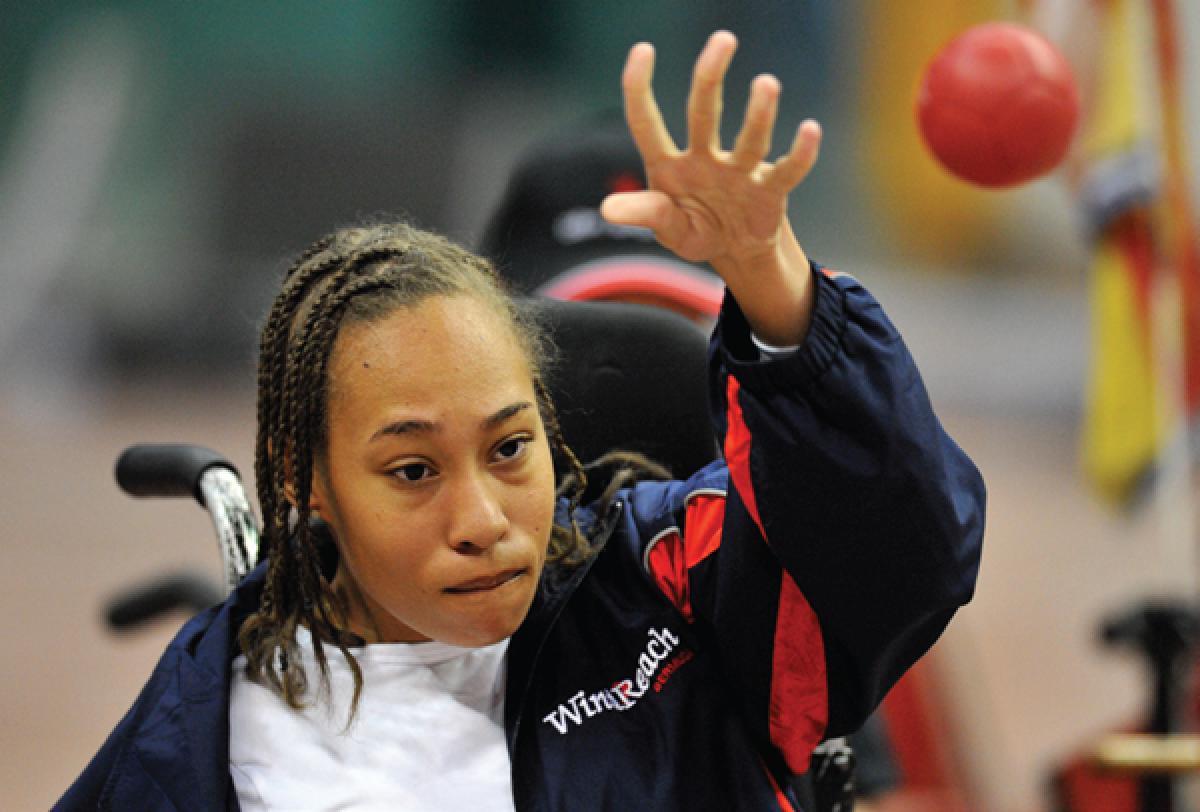 ⒸWindReach Bermuda
By Daniel Hopkins | For the IPC
In Kansas, Bermuda will be joined by boccia teams from Argentina, Brazil, Canada, Colombia, Mexico, South African and the USA.
Boccia newcomers Bermuda are hoping to make waves at the 2013 Americas Cup, which begins on Saturday (3 August) in Kansas, USA.
Having only formed a team in 2012, the six-day event will be only Bermuda's third-ever international boccia tournament.
Their two previous international appearances have both been at the Defi Sportif Competition, which takes place in Montreal, Canada every year.
In Kansas, Bermuda will be joined by boccia teams from Argentina, Brazil, Canada, Colombia, Mexico, South African and the USA.
An unknown opponent
All four of Bermuda's competitors are members of the adaptive sports club, WindReach Bermuda, which is the only organisation in Bermuda that provides the chance to play boccia.
WindReach Bermuda coach Troy Farnsworth, is also the head coach of the Bermuda national team, and he is expecting his team to be even stronger after the tournament has finished.
Farnsworth said: "Our objectives for the tournament are to do our best, learn from the experience and have fun. Obviously, we also want to win some games and be competitive."
With Bermuda being a relatively unknown team, there opposition will not know what to expect, but Farnsworth states that his team is also taking a step into the unknown.
"We know that Brazil and Canada will be very tough competition, however, we don't really know what to expect from some of the other countries as we have not played them," he said.
Who to watch
At age 65, Steve Wilson, who has muscular dystrophy, is tipped to be Bermuda's best hope of a medal, when he competes in the individual BC4 event.
He already impressed early this year at the 2013 Defi Sportif Tournament in Montreal, when he was beaten by the narrowest of margins by Brazilian Eliseu Dos Santos, who is ranked No. 1 in the world for the BC4 class.
Wilson is also expected to excite in the doubles competition, when he teams up with Jamal Bean, 43, to compete in the pairs BC4 event.
The other two members Jamie Brangman and Yushae Simmons, both 19, are looking forward to experiencing all that a major international tournament has to offer.
Simmons said: "I am looking forward to meeting new people, and learning different techniques that will help me improve the way I play the game in the future."
Having taken up the sport at age 14, after undergoing back surgery in 2008, Simmons hopes that competing in Kansas will help her on her way to achieving her ambitions.
"My aim is to prove to myself that I can achieve all my personal goals, while heightening people's awareness of boccia, and putting Bermuda on the map as leaders of this sport," said Simmons.
The glass is half full
Coach Farnsworth is aware of the enormity of the task that his team face to qualify for Rio 2016, but he believes that his side should not be dismissed, and that they will continue to improve with each tournament that goes by.
Farnsworth said: "I think we have a chance to qualify for Rio 2016, however, we realise it will be very difficult as our athletes are very inexperienced at competing in international tournaments compared to many of the other athletes, but I do believe our athletes have a great deal of talent and will only get better with experience.
"We are only a very small country, so for us to be competing with the world's best is very exciting for our athletes."
Related Images