Eri Yamamoto chasing her childhood dream
'Participating in the Games in my country means a way of showing gratitude that the Paralympics have always been a driving force for me'
22 Jan 2021
Imagen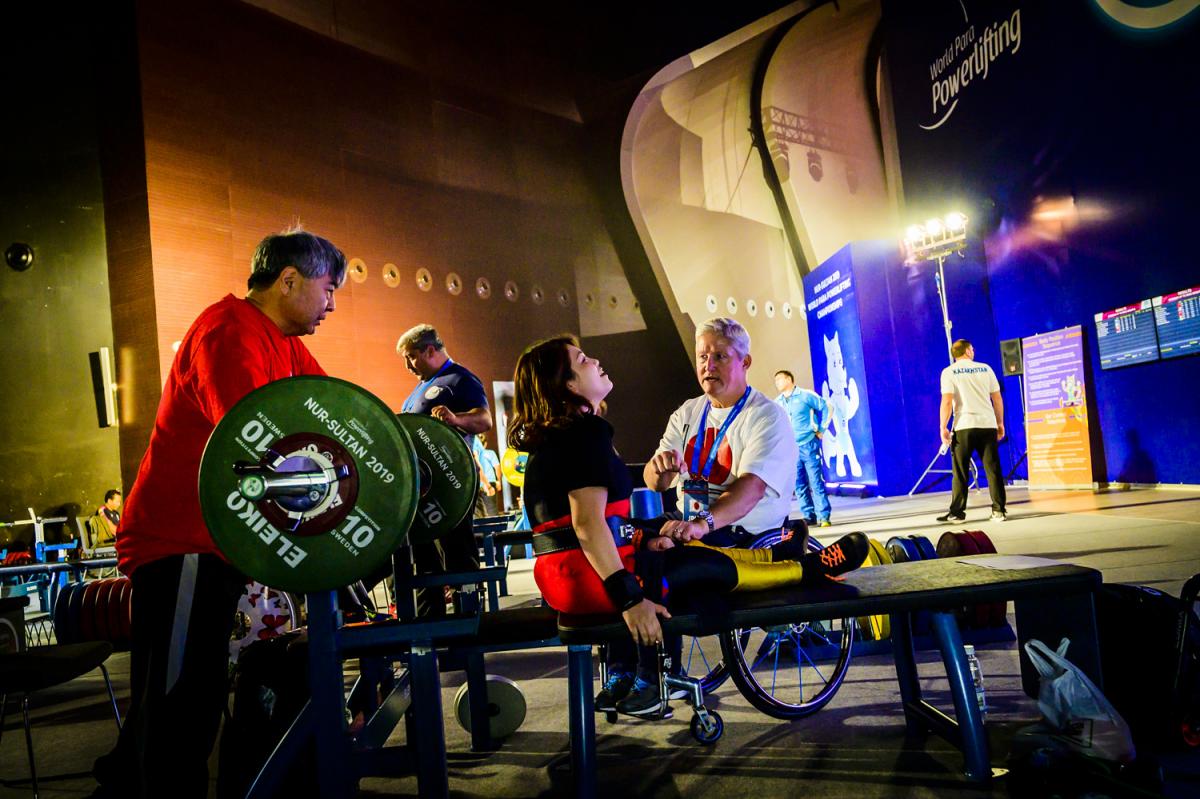 ⒸHiroki Nishioka for World Para Powerlifting
By Barbend.com
The following piece comes from our media provider at BarBend.com.
From the age of 8, Para powerlifter Eri Yamamoto dreamed of representing her country in the Paralympic Games.
While only recently discovering powerlifting in 2016, Yamamoto quickly rose through the ranks and was on the fence of qualifying for the Tokyo 2020 Paralympics before the postponement of the competition to 2021 due to the COVID-19 pandemic.
Competing in the up to 55kg class, Yamamoto still has to wait to finally realise her goal of qualifying for a Paralympic Games. Meanwhile, the 37-year-old will be back in action competing in the 21st All Japan Para Powerlifting International Invitation Championship from 30 to 31 January at the Chiyoda Sports Centre in Tokyo.
From ice hockey to strength sports
Yamamoto's quick rise in Para powerlifting is a testament to her competitive spirit and lifetime of excelling in sport activities. She got her start in competitive sports in the pool at the age of 9. 
"When I began swimming, I gained confidence. I swam faster – faster than even able-bodied swimmers. As I grew more confident, I began to dream of being a Paralympian, going to the Paralympics. Since I began having that dream, it has become my identity," she said.
After moving to Canada for college, Yamamoto took up playing Para ice hockey. She attempted to establish a women's Para ice hockey team in Japan but discovered that there were not enough women to field a team. Then in 2016 she was convinced to try out powerlifting at a Paralympic sports experience event in Tokyo.
"At the Para powerlifting booth, my boss asked me to give it a try, and that was the first time I experienced the sport. I was told that normally women would be good if they could lift a 20kg bar, but I lifted 40kg on my first attempt, and so people from the federation asked me to join the sport. I decided to take up the sports not because I was inspired by someone but found a way to realise my long-cherished dream to participate in the Paralympics."
Biggest Initial Challenge
Yamamoto had competed in sports her whole life but powerlifting was completely new to her in 2016. While on the outside looking in powerlifting can appear to be a simple test of strength, Yamamoto quickly learned there was much more to it.
"At first, not knowing about the rules of powerlifting, I thought the sport was solely lifting heavy weights. So, in a competition one month after I started, I was faced with the difficulty of pausing the bar on my chest when completing a lift. I participated in the competition before I learned the specific set of the rules and realised how hard it is to make all three attempts a success."
Athlete's across all sports have had to adapt their training schedules due to COVID-19. Yamamoto has taken the approach of continuing her usual training regiment in order to maintain her strength and fitness.
"I train three times a week for up to two and half hours each time. [Since] the Paralympics have been postponed, I keep training while trying to find places and ways to maintain the same level of quality."
Yamamoto works with a nutritionist throughout the year but she does not get too granular with her diet. Rather than tracking her macronutrients daily, she takes a more holistic approach and adjusts her diet based on the way her body is feeling.
"In order to balance work and competition, I do not manage my diet in detail from the beginning, but rather I try to balance it out by the week. As my physical condition changes according to the season, I tell my nutritionist how I feel and ask her for recommended meal menus. While consulting with my nutritionist is important, it is also essential to be aware of my own health condition."
Future Goals
Yamamoto's primary goal is the same goal she had at nine years old: represent Japan as a Paralympian. 
"The first priority is to participate in the Paralympics which has been my dream since I was in third-grade. I would definitely like to make the dream come true in the Tokyo 2020 Paralympic Games. Then, as a Para powerlifter, I aim for 100kg and wish to become an athlete who is strong and can complete beautiful lifts. As of now, there are no Japanese female Para powerlifters who have competed in the Paralympics, and none of them have yet been a world-class athlete."
Yamamoto has the unique opportunity to become the first female Japanese Para powerlifter to compete at the Paralympics in her home country.
"I have been told by many Paralympians that the impression and the pressure you feel in a Paralympic Games being held in your home country is different, and that is an irreplaceable experience different from any other Paralympic Games," Yamamoto said.
"Participating in the Games in my country means a lot to me as a way of showing my gratitude that the Paralympics have always been the centre of my life and are a driving force for me. More than anything else, I want many people who have supported me to see me waving my hands in the Opening Ceremony at the National Stadium."